Where Was Melania Trump Spotted?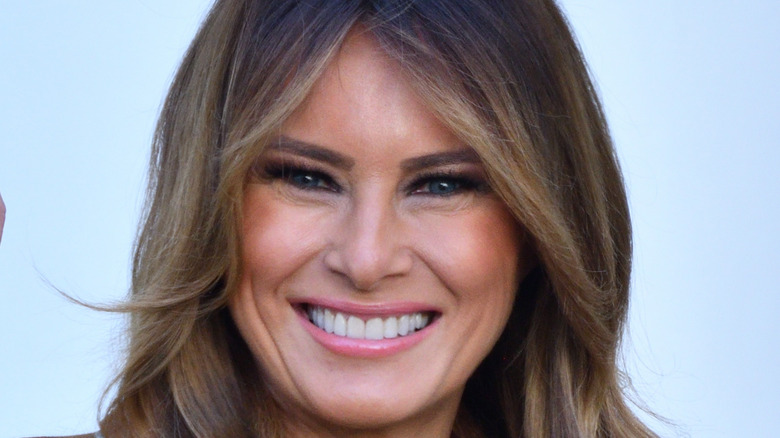 Shutterstock
Since leaving the White House, former President Donald Trump seems to court headlines. Hardly a day goes by that we don't hear about "The Donald." On July 7, Trump made headlines when he announced that he would be suing social media tech giants Twitter and Facebook for taking him off of their platforms. "We're not looking to settle," Trump said to reporters, according to CNBC. "We don't know what's going to happen but we're not looking to settle." 
But his third wife, Melania Trump, hasn't been as public with her life since the presidency. Though the Trumps moved to Palm Beach, Florida after the 2020 election and inauguration of Joe Biden, Melania hasn't been seen much. That changed on July 7 when she was spotted outside of Palm Beach with her 15-year-old son Barron for the first time since the Trump presidency was over. But where was Melania spotted? Here's what we know about the former first lady's recent appearance.
Melania Trump returns to a former home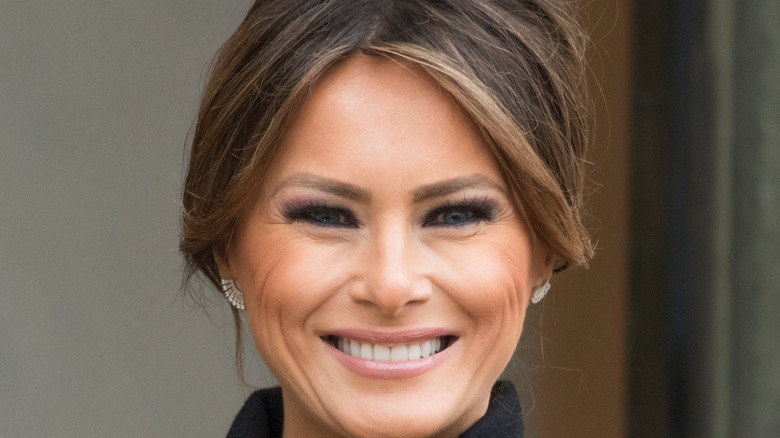 Shutterstock
People reports that Melania Trump was spotted in New York City at Trump Tower with her son, Barron. It had been the first time she'd been publicly spotted outside of Mar-A-Lago and Palm Beach since her husband's presidency concluded. "While Palm Beach is their main residence, the Trumps go back and forth from New York to New Jersey during the summer season," a political source said to the outlet. "Melania and her own family do many things together and not necessarily with Donald." The day Melania was spotted in Manhattan, Donald Trump was giving a conference at his golf course in New Bedford, New Jersey.
The political source also said that Donald was perfectly okay with the arrangement. "Donald is fine with that as long as she is satisfied, leaves him alone, and makes appearances when needed. Melania is happiest when she is with her own family members, including her son," the source continued. "She is not dumb, she just knows how to handle her life to make it as fulfilling for her as possible."