Inside Donald Trump's Lawsuit Against These Tech Giants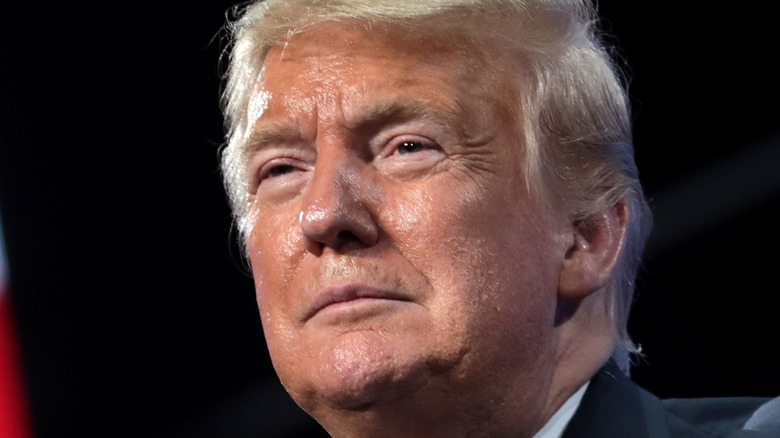 Shutterstock
Donald Trump doesn't have the best history when it comes to tech. As you may recall, his presidency was seemingly all about his tweets until he was suspended from Twitter and Facebook after the January 6 Capitol riots. On May 5, Facebook's Oversight Board upheld the ban four months after it had been enacted. Founder and CEO Mark Zuckerberg supported the company's move when it was enacted in January. "We believe the risks of allowing the President to continue to use our service during this period are simply too great," Zuckerberg wrote at the time. "Therefore, we are extending the block we have placed on his Facebook and Instagram accounts indefinitely and for at least the next two weeks until the peaceful transition of power is complete."
Trump was also suspended from Twitter but seemed "happy" to be off the platform, according to a report from The Times. "He's said that not being on social media, and not being subject to the hateful echo chamber that social media too frequently becomes, has actually been good," his former aide Jason Miller said (via New York Post).
Even if he isn't too active on social media, Trump is now suing Facebook, Twitter, and Google. Keep reading for more details.
Donald Trump is coming after big tech with a lawsuit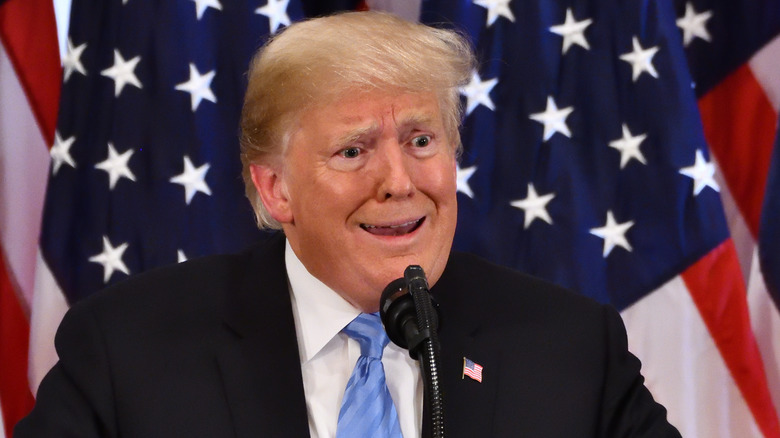 Shutterstock
Donald Trump is suing Facebook, Twitter and Google because he feels he has been "wrongfully censored" by the tech companies, according to the Associated Press.
"We're demanding an end to the shadow-banning, a stop to the silencing and a stop to the blacklisting, banishing and canceling that you know so well," Trump said at a conference at his Bedminster, New Jersey golf course. "We will prove that this censorship is unlawful, it's unconstitutional, and it's completely un-American," he continued (via Newsmax). "We ask the court to impose punitive damages on these social media giants. We're going to hold Big Tech very accountable. This is the first of numerous other lawsuits." The America First Policy Institute, run by former Trump protegee Linda McMahon and Brook Rollins, is reportedly backing Trump's lawsuit.
Trump went on about his censored posts surrounding COVID-19 treatment during the pandemic, saying that social media and Big Tech are reportedly working together "to suppress the views of the American people." He also claimed "thousands of people" want to join the lawsuit and seems determined to further pursue the matter.