What Happened To John Gotti's Oldest Son?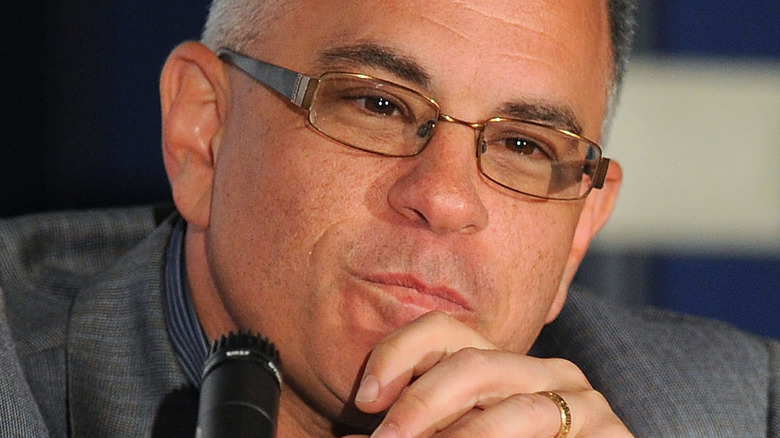 Andrew H. Walker/Getty Images
Italian-American mafia is notorious for being handled as a family business passed down to future generations. So it surprises no one that the infamous gangster John Gotti Sr., or "Dapper Don," known as one of the bosses of the Gambino crime family that dominated New York's organized crime in the second half of the 20th century, as The New York Times noted, allegedly passed the baton to his eldest child, John Angelo Gotti, also known as "Junior."
U.S. prosecutors have long accused the late Gotti and his son of being the masterminds behind "the largest, most influential mafia family in the country," CBS News reported in 2010. The change in leadership supposedly happened in 1992, when Gotti Sr. was sentenced to life in prison without the possibility of parole for a series of convictions, including murder and racketeering, The New York Times reported. Junior reportedly ran the Gambino crime family until 1999, when he himself was sent away on racketeering and extortion charges, according to The New York Times.
However, even though he ran the Gambinos for almost as long as his father, who died in prison of throat cancer in 2002, Junior is said to have been a far inferior boss, with a former federal investigator calling him "a joke," per the Los Angeles Times. After his release from prison in 2005, Junior opted to step out of his father's shadow and carve out his own destiny. Keep reading to find out what he has been up to since.
John Gotti Jr. has since retired from organized crime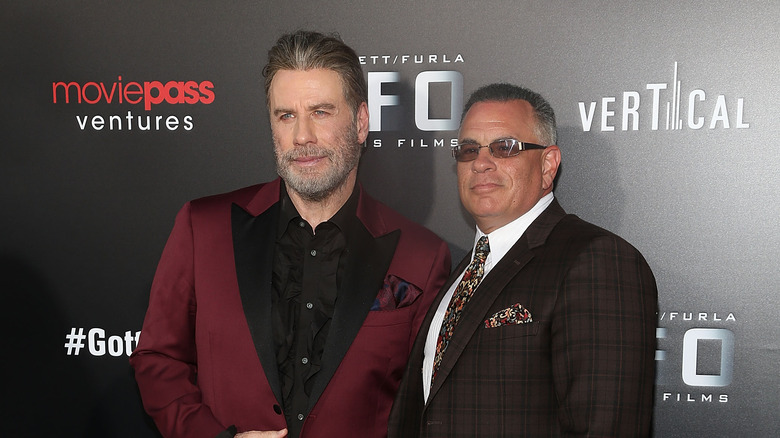 Manny Carabel/Getty Images
In 1999, John "Junior" Gotti pleaded guilty to four counts of racketeering and was sentenced to six years and five months in prison. When he accepted the plea deal, Gotti said he wanted to leave his mafia days behind and start anew, according to The New York Times. But months before his release in 2005, Gotti was charged with 11 counts of racketeering, including murder and the unsolved 1992 kidnap of Curtis Sliwa, founder of the Guardian Angels. Gotti was tried four times between 2005 and 2010, resulting in four hung juries, according to The New York Times. In 2010, the government dropped Gotti's case.
Gotti used the trials to convince authorities that he regretted his involvement in organized crime, contending he had done so only to make his father, John Gotti Sr., proud. Since then, Junior has spent his days telling his story and doubling down on his assertions. "My father was my cause. If my father wasn't in that life, I probably wouldn't have been in the street life either," Gotti said on CBS' "60 Minutes" in 2011. In 2015, Junior released a book titled "Shadow of my Father." His story was also immortalized in the 2018 film "Gotti," starring John Travolta as Gotti Sr.
Per an essay in Men's Journal, Gotti also became a dedicated family man to Kim Albanese and their six children. "I'm home with my family and friends, and I run numerous businesses," he wrote.