How Are Jared And Ivanka Spending Their Time Together Now After The White House?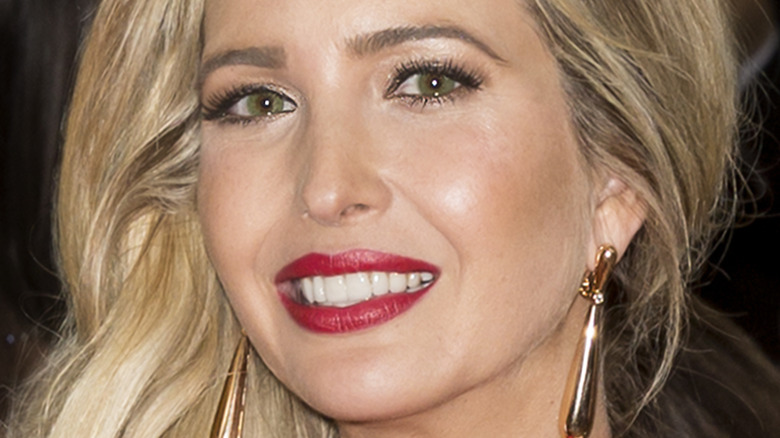 Shutterstock
During their time in the White House, Jared Kushner and Ivanka Trump were nothing if not controversial figures. Donald Trump's daughter and son-in-law were amongst his closest advisors, and they were paid quite handsomely for the privilege. 
Vanity Fair reports that the former first daughter and her husband made more than $600 million while Trump served as president, even though they initially promised "not to take salaries" when they joined the Trump White House in an official capacity. "Jared Kushner and Ivanka Trump made up to $120 million between January 1, 2020 and January 20, 2021. While that was less than what they'd made the year prior, it was still quite a lot, particularly given that Kushner's father had angrily claimed in 2019 that people should cut his son some slack because he'd allegedly made 'a substantial financial sacrifice' to work at the White House," reported the outlet.
But, much like Ivanka's stepmother, Jared and Ivanka are keeping a low profile since Trump left office. What are they up to these days, anyway? We decided to find out.
Jared Kushner and Ivanka Trump distanced themselves from Donald Trump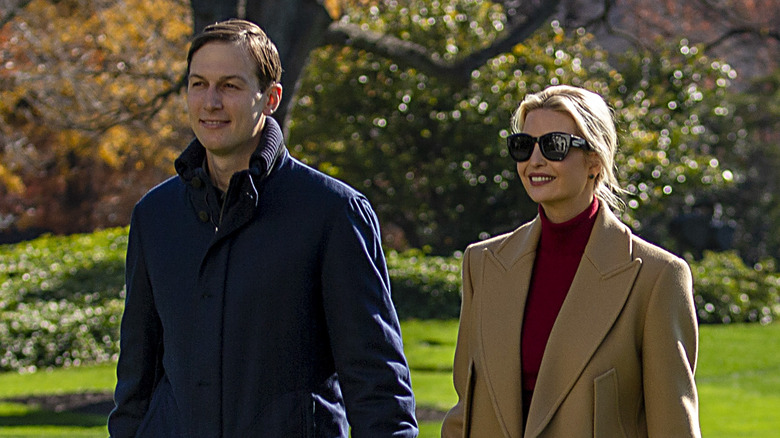 Tasos Katopodis/Getty Images
A CNN report reveals that Jared Kushner and Ivanka Trump have been spending a lot of time together in Miami, Florida, away from the spotlight, and — perhaps most importantly — away from Donald Trump. 
"A large part of the reason for the separation is Trump's constant harping on the past and his inability to move on," reports the outlet. "The former President has also started to question the role that Kushner — one of the few people who were able to stay close to Trump throughout his two presidential campaigns and White House tenure — has played in his presidential legacy."
To keep themselves busy, the Trump-Kushners have been getting into what New York magazine calls "hijinx." Kushner founded what's called the Abraham Accords Institute for Peace back in May 2021. Inspired by his efforts to broker communications between Israel, the United Arab Emirates, and Bahrain, Kushner's project "aims to foster tourism, trade, and "people-to-people connections" between Israel, Morocco, Bahrain, the UAE, and Sudan." Ivanka, meanwhile, is dealing with that pesky issue of allegedly lying under oath about her participation in the presidential inauguration — but, as attorney Eric Lewis wrote for The Independent, it's unlikely that she'll face any serious consequences. Must be nice!