Meghan And Harry Didn't Attend Princess Diana's Niece's Wedding. Here's What We Know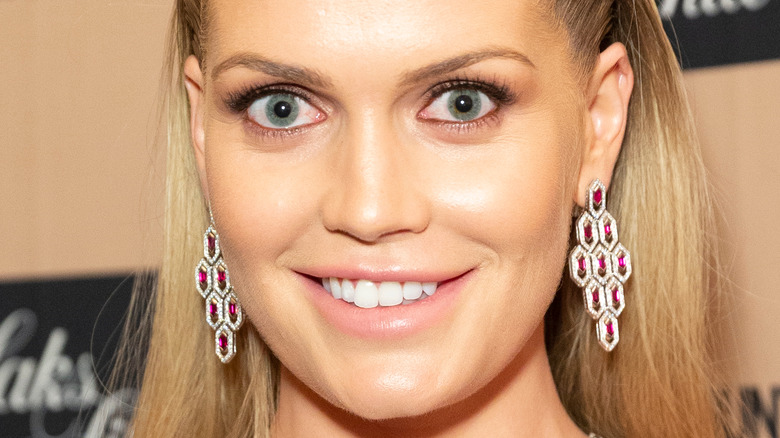 Shutterstock
Charles Spencer's oldest daughter, Lady Kitty Spencer, tied the knot on July 24, according to the Daily Mail. Kitty married billionaire Michael Lewis, a "South Africa-born fashion tycoon," worth some $110 million, according to Hello! magazine. Lewis is five years older than Kitty's own father, and there is a 32-year age difference between him and Lady Spencer. Hello! magazine reports that Lewis' wealth has been in his family for three generations, with his grandfather starting a successful furniture business, and his father then using some of those funds to buy into Foschini Group, a fashion brand that Lewis is now the chair of. 
Lady Spencer and Mr. Lewis exchanged vows at an Italian villa that overlooked Rome, according to the Daily Mail. The bride is believed to have worn a dress designed by Dolce & Gabbana, and the guest list was beyond exclusive. In attendance were Kitty's sisters, Lady Eliza and Amelia, along with Pixie Lott, Viscountess Emma Weymouth, "Made in Chelsea" star Mark Vandelli, and Emma Thynn, Marchioness of Bath, the Daily Mail reports. Not in attendance, however, were Kitty's royal first cousins; Prince William, Kate Middleton, Prince Harry, and Meghan Markle all appeared to decline their invitations. Keep reading to find out why the Cambridges and the Sussexes weren't in attendance.
Prince Harry and Meghan Markle may have had a few reasons for not traveling to Italy for Lady Kitty Spencer's wedding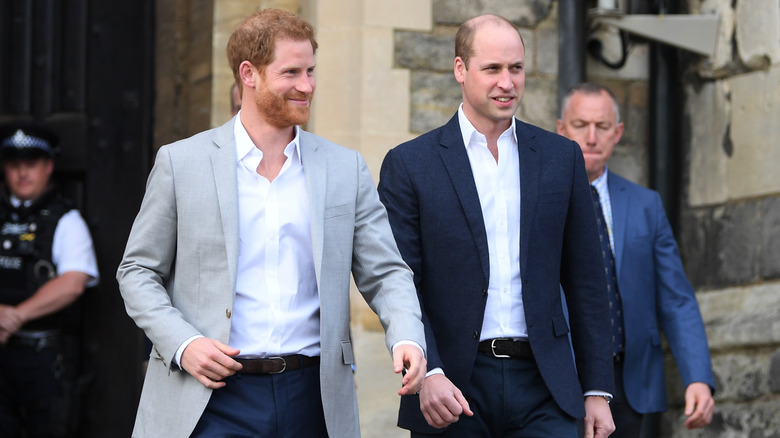 Shaun Botterill/Getty Images
Several guests made the trip to Italy — and are said to be staying at the stunning Hotel de la Ville in Rome – but Prince William and Prince Harry were not among them. It seems that the coronavirus pandemic kept William and Harry — and their respective wives — from attending Lady Kitty Spencer's wedding, according to the Daily Mail. While it may have been easier for William and Kate Middleton to safely travel to Italy for the festivities, it would have been more complicated for Harry and Meghan Markle, who live halfway across the globe.
According to Hello! magazine, Harry and Meghan may have also chosen to sit this one out because they are at home with their two children, including their newborn daughter, Lilibet Diana, who is not even 2-months-old at the present time. It seems as though Harry and Meghan's decision not to attend Kitty's wedding wasn't personal, and just a matter of logistics.
Hello! magazine's report does confirm that Lady Spencer was in attendance at Harry and Meghan's nuptials in 2018 alongside her parents, and her siblings.