Kate Beckinsale Has Never Been On A Date. Here's Why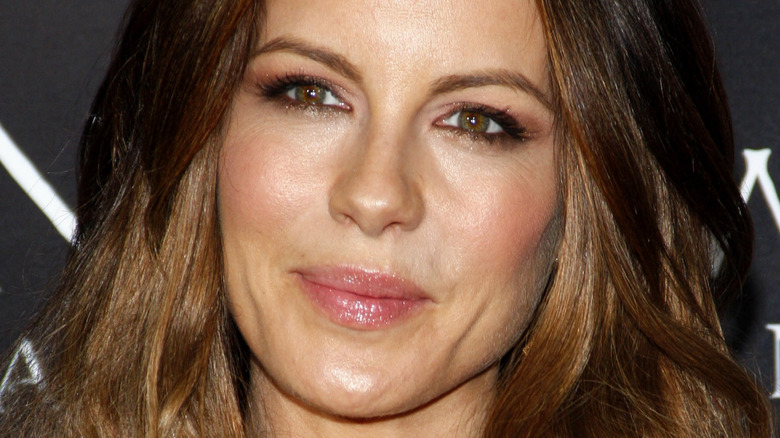 Shutterstock
Kate Beckinsale has a wicked sense of humor, so the "Pearl Harbor" star comes off as someone who would be an absolute delight to go on a date with. But, unfortunately for all the eligible bachelors on Raya, she's just not that into the idea of going out in public with someone to get to know them.
The 47-year-old British actor's refusal to do things the conventional way has not kept her from finding love, though. She was once married to "Underworld" director Len Wiseman, and she shares an adult daughter with her ex, Michael Sheen. She has also faced some criticism for dating younger men, including comedian Pete Davidson and musician Goody Grace. During an interview with Women's Health, she quipped that some people seem to believe women of a certain age should "sit home and anticipate menopause while crocheting" instead of going out and having a good time. "It can feel like a little bit of a political act to be a woman over 32 who's having any fun at all," she said.
Beckinsale's vivacious, youthful personality may explain her attraction to younger guys. When she was dating Davidson in 2019, an insider told Us Weekly that she "likes going out, dancing and hanging out around young people at hip places." And if she's not out partying, she would seemingly rather spend her evenings at home making silly videos with her pet cats than subject herself to the horrors of your typical dinner date.
How Kate Beckinsale meets guys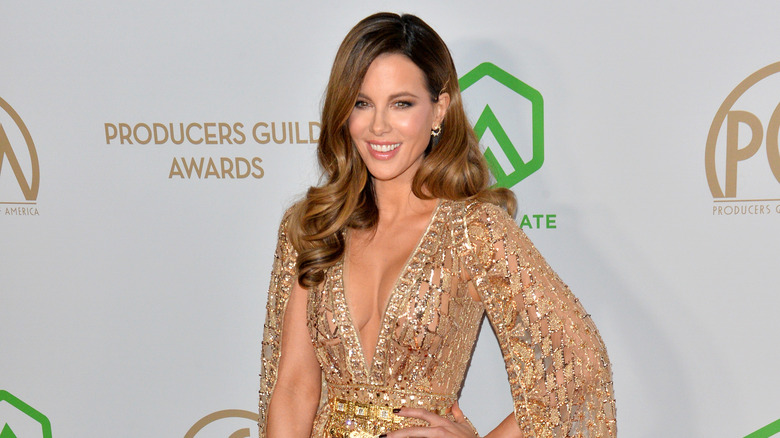 Shutterstock
During an interview with Extra, Kate Beckinsale revealed that she's never been on an actual date. Instead, most of her relationships begin at work, and they move fairly fast. "I literally meet someone, get to know them at work, and then either marry them or get pregnant by them," she joked. It's unclear how she met her most recent ex-boyfriend, but she avoided having to endure regular date nights with Goody Grace by quarantining with him for months (via People).
Beckinsale explained why she finds the practice of getting to know someone over dinner so unappealing. "I just can't think of anything I'd hate more than sitting in front of somebody I don't know, that chances are I won't like, and have to sit and watch them eat food," she said. It might be a good thing that the actor avoids boring dinners with men she wants to be rid of because even those whose company she enjoys can suffer when she wants to amuse herself.
During a 2016 appearance on "The Graham Norton Show," Beckinsale described the prank that she played on a guy with whom she once shared a hotel bed. Inspiration struck when she spotted a chocolate on the nightstand. "I thought, 'How funny would it be if I just tucked it in between the person's buttocks while they're asleep,'" she recalled. So if any guy is lucky enough to score a date with Beckinsale, it's best to bring flowers, not sweets.