The Only Movie Role Ben Affleck Regrets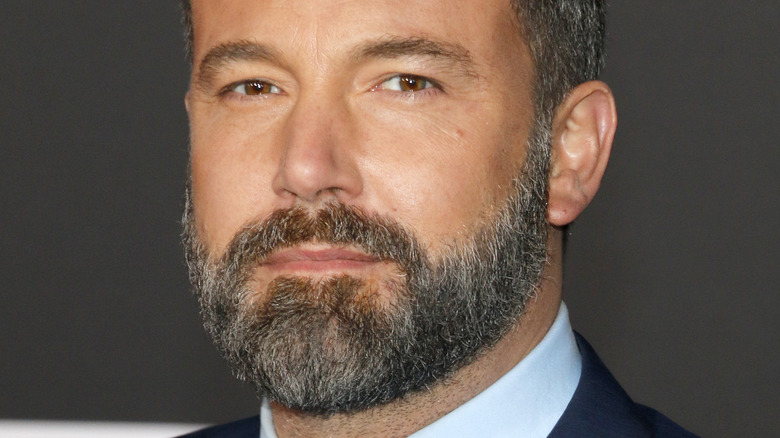 Shutterstock
There's plenty of Hollywood actors who rise in the ranks and go on to become some of the best performers in all of showbiz. Such was the case for Ben Affleck, who has earned credits in critically-acclaimed films like "Argo," "Good Will Hunting," "Gone Girl," and "Justice League," among others. The California native is not only an actor, but he's a producer, writer, and director — aka, a jack of all trades.
Affleck first got his start in acting when he landed the role of Tommy in 1981's "The Dark End of the Street," per IMDb. Throughout the early days of his career, Affleck worked small parts in TV series such as "ABC Afterschool Specials," "The Second Voyage of the Mimi," and "Buffy the Vampire Slayer," before making his major motion picture debut in 1993's "Dazed and Confused." From there, he cemented his status as a Hollywood heavyweight with his portrayal in 1997's "Good Will Hunting," followed by "Armageddon" one year later.
Now that Affleck has been a staple in showbiz for four decades, he has racked up nearly 80 acting credits, per IMDb. In addition to receiving both Oscars and Golden Globes for "Good Will Hunting" and "Argo," he has also been nominated for three Emmys, as well as countless other distinguished accolades. But for Affleck, it has not always been glitz and glamour, as he once revealed the one movie role he actually regrets. Keep scrolling to find out more. 
Ben Affleck hated starring in this 2003 film 'so much'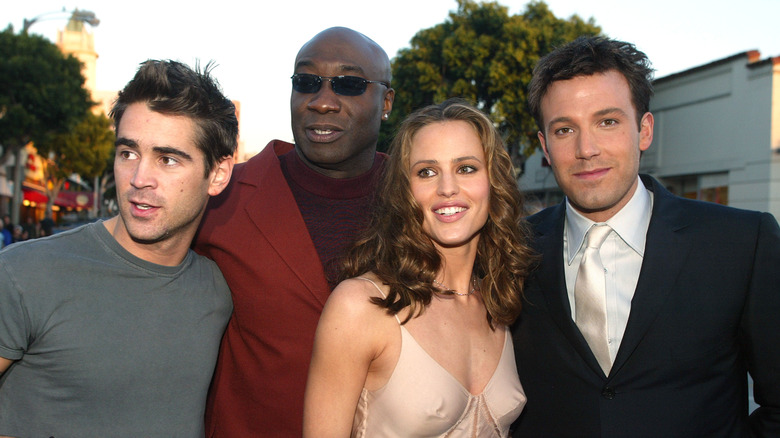 Kevin Winter/Getty Images
Ben Affleck has a lot to be proud of in terms of his Hollywood career. However, the film icon does not look at all of his work in the best light, especially his portrayal of attorney Matt Murdock in "Daredevil." Reflecting on his journey in the entertainment industry, Affleck revealed the 2003 action-fantasy flick is the "only movie I actually regret" making.
"It just kills me," he told Playboy in 2013, according to Business Insider. "I love that story, that character, [but] the fact that it got f****d up the way it did stays with me." Speaking on his work in the Marvel movie, the "Justice League" alum pointed out his role in "Daredevil" may have been "part of the motivation to do 'Batman.'"
Affleck echoed a similar sentiment about "Daredevil" — which also starred Jennifer Garner as Elektra, Colin Farrell as Bullseye, Michael Clarke Duncan as Kingpin, Ellen Pompeo as Karen Page, and many others — during an appearance on TimeTalks in 2016. "Part of it was I wanted for once to get one of these movies and do it right — to do a good version. I hate 'Daredevil' so much," he said (via NME). "The Netflix show does really cool stuff," Affleck continued. "I feel like that was there for us to do with that character, and we never kind of got it right."