For Every Time Ellen DeGeneres Has Been Controversial, This Moment Stands Above The Rest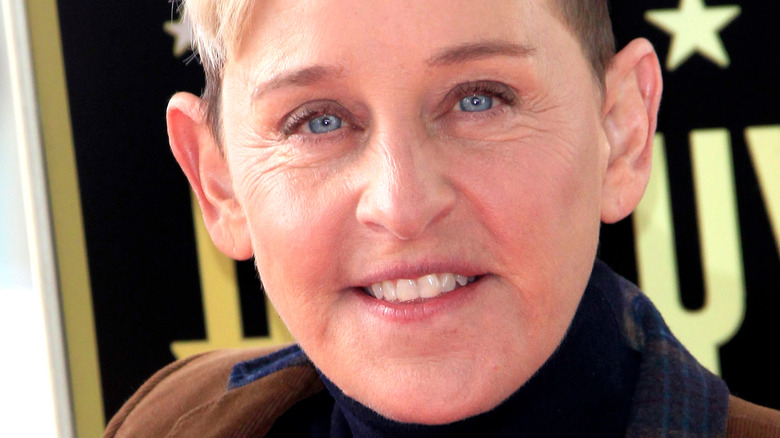 Shutterstock
For years, Ellen DeGeneres had a reputation for being one of the nicest people on television. But all of DeGeneres' controversies tell a different story. The daytime television talk show host's downfall began during the COVID-19 pandemic in 2020. Former employees of "The Ellen DeGeneres Show" told BuzzFeed that the show promoted a "toxic work culture," per a bombshell July 2020 report.
In an interview with "Today," DeGeneres told Savannah Guthrie that she had "no idea" that her work environment on her daytime show was as toxic as it reportedly was. Per BuzzFeed, dozens of her ex-staffers have come forward to tell their stories of alleged sexual harassment and misconduct by some of her producers. But DeGeneres says she only caught wind of it by reading it in the media, just like everyone else. "I don't know how I could have known when there's 225 employees here and there are a lot of different buildings," she said. "Unless I actually stayed here until that last person goes home at night."
But, DeGeneres herself has also been accused of mistreating her staff. For every time DeGeneres has been controversial, this moment definitely stands above the rest. Read below to find out why!
Ellen DeGeneres had plenty of unhappy former staffers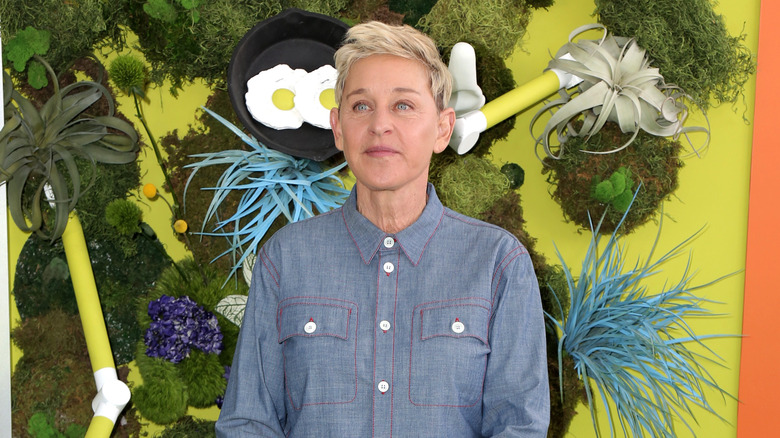 Shutterstock
According to Variety, DeGeneres' crew was "furious" when the talk show host decided to move filming from the set to her home during the Covid-19 lockdown in March 2020. The core stage crew included more than 30 employees who reportedly weren't informed about changes to their pay and work schedules. To make matters worse, the crew found out that the show hired a non-union tech company to help DeGeneres film her talk show from the comfort of her home.
The lack of transparency became even worse when the crew received nothing but radio silence about their status on the show. They were concerned that they were going to be furloughed or need unemployment benefits. It wasn't until several months later that DeGeneres wrote an open letter to her crew in July 2020, per The Hollywood Reporter. But the letter only came after DeGeneres and her employees faced accusations of "racism, intimidation, unjust termination and an overall toxic work culture," THR noted.
"As we've grown exponentially, I've not been able to stay on top of everything and relied on others to do their jobs as they knew I'd want them done. Clearly some didn't," she wrote. "That will now change and I'm committed to ensuring this does not happen again." Well, it's not going to happen again considering "The Ellen DeGeneres Show" has ended, per TV Line.