How Ellen DeGeneres Really Feels About Ending Her Show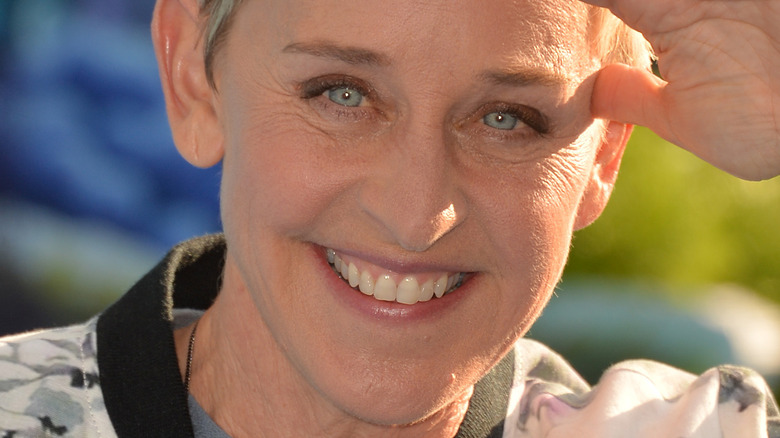 Shutterstock
Although we never thought the day would come, Ellen DeGeneres is ending her show after 19 seasons on the air. According to the Hollywood Reporter, she informed her staff of the news on May 11, and she is set to address her decision in a conversation with her predecessor Oprah Winfrey on the May 13 episode of "The Ellen DeGeneres Show."
"I'm feeling good, I feel like it's the right thing to do," she said about her exit in a sneak peek ahead of the interview. "But I'm charged. I mean it's a weird thing to announce that I'm stopping. There are just different things as a creative person that I feel like I need to do." 
It also looks like the restrictions of the COVID-19 pandemic might have worn on the daytime host. "I miss my audience because I haven't had an audience all year long," she said in the clip. Acknowledging her virtual audience, she added, "I'm lucky I get to see smiling faces looking at me from all over the world. I get to see that, but it's not the same energy of having that exchange when they're here." Keep scrolling for more details about how DeGeneres really feels about ending her show after nearly two decades on the air.
Saying 'goodbye' to her staff won't be easy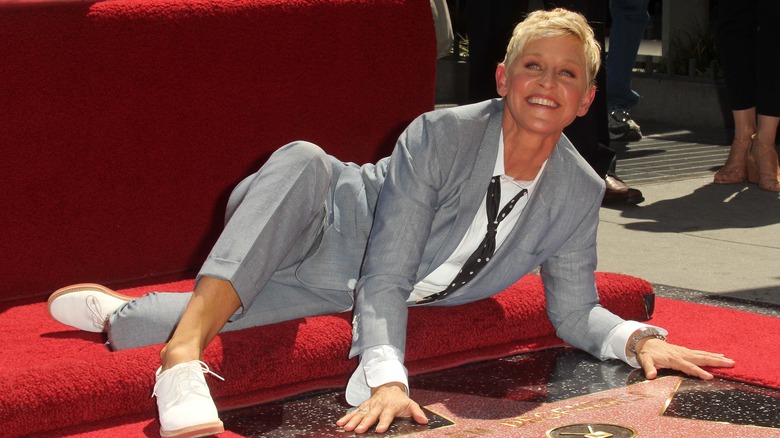 Shutterstock
In a conversation daytime TV lovers have always dreamed of, Ellen DeGeneres and Oprah Winfrey discussed their mutual feelings about the tough decision to end their beloved shows. Winfrey admitted losing the comradery with her audience and staff was definitely an adjustment, which DeGeneres may soon face. Sharing she struggled to break the news to her employees, DeGeneres agreed that wasn't easy for her either.
"It was hard," DeGeneres explained. "I told the crew and I told the staff and there were tears and it was really hard because I do love everyone here. We do have a relationship," she said, adding, "I come in every day and this is my life ... and theirs too."
Despite expressing how much she appreciates her staff, her team sparked controversy in summer 2020 when reports of an alleged "toxic work culture" surfaced and prompted an internal investigation into the allegations of workplace misconduct. Once the show returned for Season 18 in September 2020, the comedian apologized on the air to all who may have been affected and took responsibility for the situation as the face of the show. 
Telling Winfrey she wanted to give her staff a year's notice of the show's conclusion, she said, "I wanted to give them enough time to know. I didn't want to do it the last year I was here, I wanted to give them a year to celebrate with me and stay with me."