The Truth About Grimes And Azealia Banks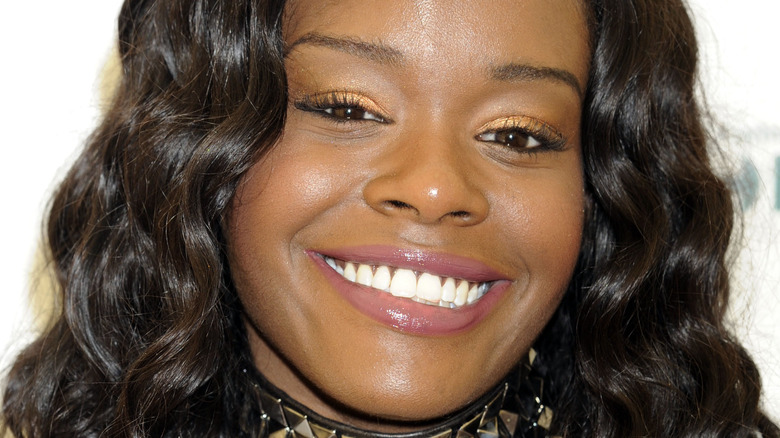 Brian Rasic/Getty Images
It's no secret that Grimes and Azealia Banks don't exactly see eye to eye. The twosome's feud dates all the way back to 2018 when they were supposed to be working on a musical collaboration.
In deleted posts on social media, Banks claimed she flew out to meet Grimes at the home she shares with her partner, Elon Musk, so they could work together, but didn't exactly have the greatest time. She claimed on Instagram that staying at Musk's home "has been like a real like episode of 'Get Out'" (via HighSnobiety).
The rapper also claimed she had "waited around all weekend while grimes coddled her boyfriend for being too stupid to know not to go on twitter while on acid," suggesting he may have allegedly tweeted about Tesla while under the influence. Tesla wasn't happy and hit back via a lawsuit (via Stereogum). Musk denied Banks' story to Gizmodo, claiming they'd never met or had any kind of communication, before Banks slammed the duo in a series of Instagram Stories posts.
Musk then backtracked on claims he'd never met Banks, claiming he met her very briefly, before she accused him of allegedly tapping her phone and even accused him of blackmail. Things then appeared to cool off though when Banks shared an apology letter she sent to Musk on her Instagram Stories.
But what is Grimes saying about the whole ordeal now? Keep on scrolling for how she's putting the drama into her new music.
Grimes wrote about her drama with Azealia Banks in a song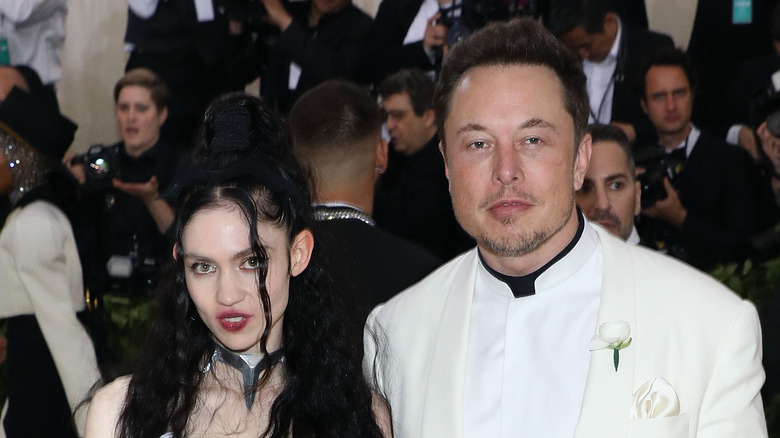 Taylor Hill/Getty Images
Grimes just immortalized her infamous feud with Azealia Banks in a song. The star confirmed while playing a virtual set for Splendour XR festival on July 23 that her new track, titled "100% Tragedy," is all about their drama. She opened up a little more about the song in a Discord chat (via Reddit), admitting "100% Tragedy" is all "about having to defeat azealia banks when she tried to destroy my life."
The musician didn't go into any further detail about the inspiration, but it's pretty safe to say the song lifts the lid on the drama between her, Banks, and Elon Musk.
Banks quickly heard about Grimes' reference to her and hit back via Instagram Stories. "Grimes def has some psychosexual obsession with me. i think it's bitterness cuz she doesn't have the musical capacity i have. everything she does is out of pretentiousness and it comes out like that," she responded in part, adding that everything she does in contrast "is out of natural swag & geniusness" (via Stereogum). Banks also referred to the track as "a bootleg [Inna] song."
It seems like this long-standing feud is still very much alive...