What's The Age Difference Between Lisa Bonet And Jason Momoa?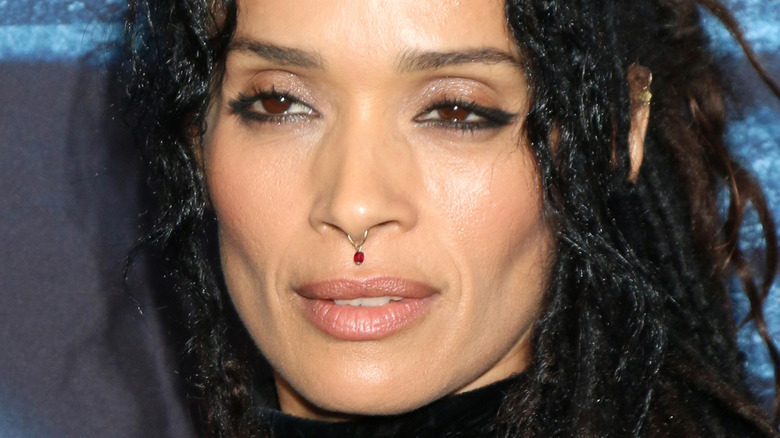 Shutterstock
As one of Hollywood's most talked about and celebrated couples, fans will be glad to know that Jason Momoa and Lisa Bonet's relationship is still going strong after 15 years. As previously reported by Insider, the pair first met back in 2005 at a jazz bar. During an appearance on "The Late Late Show with James Corden" in 2017, Momoa reminisced over the time Bonet introduced herself to the "Aquaman" actor. "I turned to my friend and was like [pretends to scream]. I had f**king fireworks going off inside, man," he said (per Insider).
"I can't say it was full-on from the moment we saw each other, but we have been together from the day that we met," Bonet revealed to Porter in 2018. "In that moment, love came and it came big, and he did not run as I think a lot of men do. He basically picked me up and threw me over his shoulder, caveman style."
Two years into their relationship, the duo welcomed their first child, daughter Lola, in July 2007. The following year, in December, Bonet gave birth to their son, Nakoa-Wolf Manakauapo Namakaeha. However, it would not be until 2017 when they would finally tie the knot. Keep reading to find out more about their relationship, including how their age difference factors into the mix.
Jason Momoa used to watch Lisa Bonet on TV as a child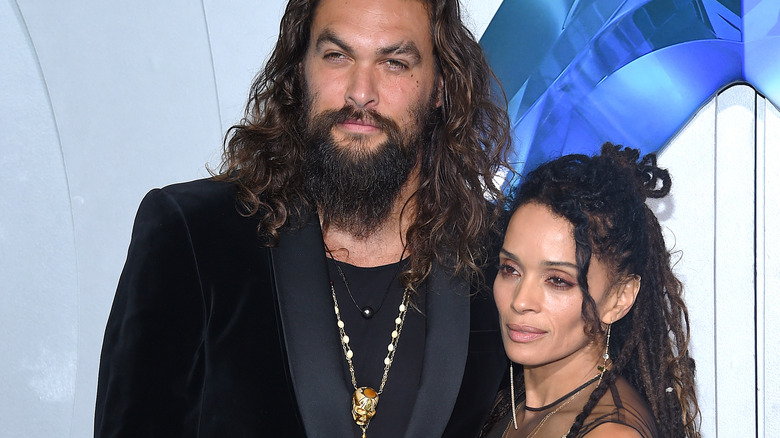 Shutterstock
After being in a strong relationship for such a long time, actors Jason Momoa and Lisa Bonet got married in July 2017 in a private ceremony. During an interview with Entertainment Tonight that same year, he explained he had hoped for their wedding to have remained a secret for longer. "I thought it would have stayed that way, but some a**hole leaked it and I will find you," he said.
"You know what, I've been married to my wife for 12 years," Momoa continued, adding, "It's just a gathering of our families and celebrating our love." To this day, the "Game of Thrones" actor remains happily in love with Bonet and fans love to see it. One thing that has been mentioned throughout the years is the difference in age between the duo. As previously reported by The Sun, there is nearly a 12-year age gap. However, that hasn't stopped them from becoming one of pop culture's most iconic couples.
Momoa admitted that he had a crush on Bonet growing up. "Ever since I was, like, 8 years old and I saw her on the TV, and I was like, 'Mommy, I want that one.' I'm like, 'I'm gonna stalk you for the rest of my life, and I'm gonna get you,'" he said on "The Late Late Show with James Corden" in 2017, per Insider. Well, it looks like it was meant to be!