Why Is Jason Momoa Dyeing His Hair Blonde?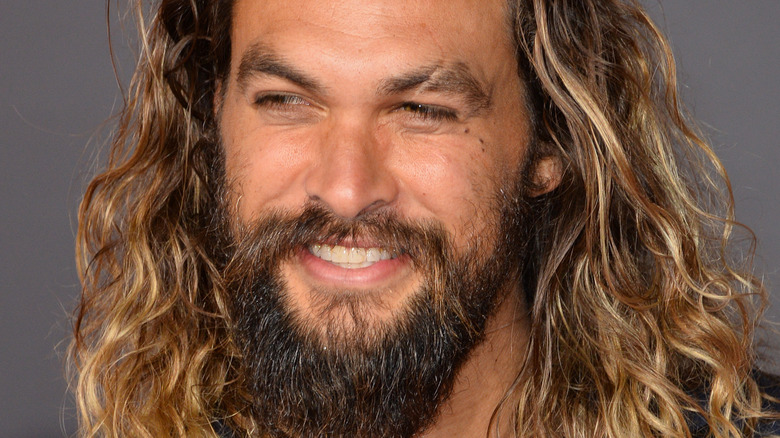 Shutterstock
Jason Momoa is not only known for being a heartthrob, but he's also known for having one of the best heads of hair in Hollywood. While many people can pull off the classic beard, there are not many who can pull off the beard and flowing mane, but Momoa does it oh-so-well. Fans certainly love the hairstyle that has helped make him a superstar, and so does his wife. "My wife would leave me if I cut my hair, so I just don't cut my hair," Momoa told The Daily Telegraph (via Elite Daily) in 2018 of wife Lisa Bonet. "I am not cutting my hair for a while, I will tell you that much." 
The actor also told James Corden in 2017 that when he and Bonet initially met, they were both sporting matching hairstyles. "We just happened to be in the right place at the right time," he said of their meeting in a jazz club in New York City. "I actually had dreaded my hair for her. I had dreadlocks, she had dreadlocks. I literally turned around, and I see her, and she goes, 'I'm Lisa.'" From there, the two dated and married, and we are just a little bit envious.
As fans know, one of Momoa's most well-known roles is in "Aquaman." According to IMDb, the film's first installment came out in 2018, and a second installment kicked off filming in 2021, and we can't wait for it to come out. Keep scrolling to find out why Momoa is changing his mane.
Jason Momoa is getting in character for a movie role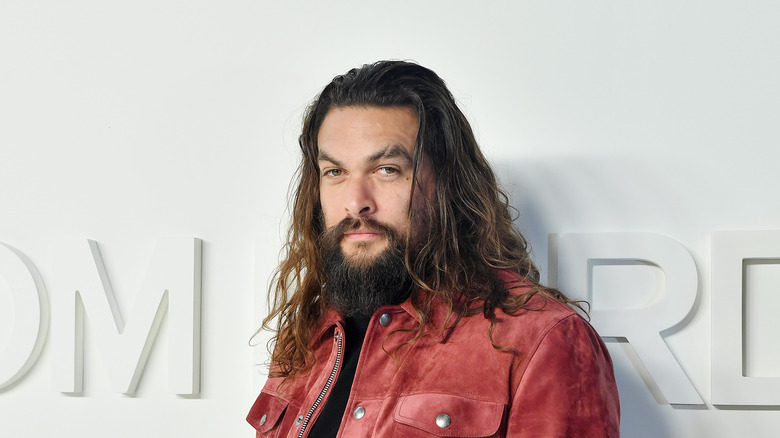 Stefanie Keenan/Getty Images
Long or short, Jason Momoa certainly looks good with any hairstyle. The actor took to Instagram to share an exciting post about shooting "Aquaman 2." "London calling!... so excited to start Aqua-man 2, we are here! goodbye brown hello blondie! Mahalo to everyone for support on the HD Momoa line with @harleydavidson and all my love to the cast and crew of SEE ! Love u Canada link in bio! Aloha j," he wrote. 
But the fun didn't stop there. Momoa accompanied the post with a short video about dyeing his signature long tresses from brunette to blonde, and it makes us giddy just thinking about it. "I am finally in England. It is sunny out; it's amazing. I'm gonna star Aquaman 2 tomorrow," he shared. "This is the last day of the brown. I'm gonna be a blonde. They supposedly have more fun. I don't know about that; we'll test it out," the actor continued. 
Fans were not shy about sharing their feelings about the hair dyeing and film in the comments section. "Can't wait. Good luck blonde Momoa," one fan commented alongside a single red heart emoji. "Dont know about blond having more fun , but can you pop in and see me please," another Instagram user suggested. "I cannot wait to see the before and after shots of this and first day of shooting in full costume," one more chimed in. 
We think that blonde is going to look great on Momoa.