How Is Ryan Dorsey And His Son Doing After Naya Rivera's Death?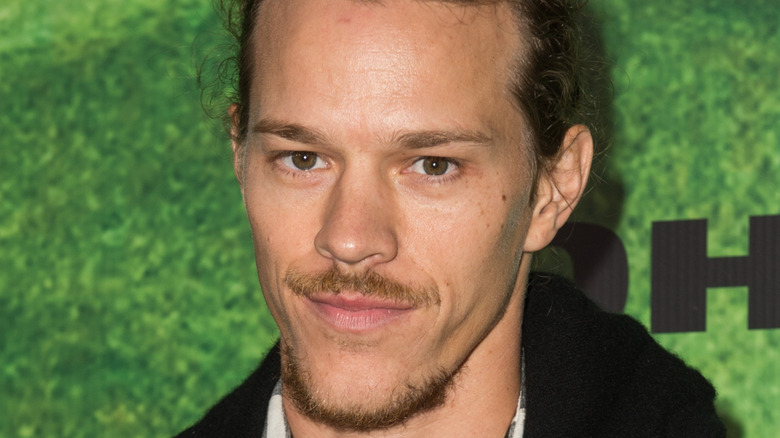 Emma Mcintyre/Getty Images
July 8 marked one year since the tragic death of Naya Rivera. Last year, the "Glee" actor drowned in an accident at Lake Piru, California. As Deadline reported in 2020, Rivera and her son with ex-husband Ryan Dorsey, Josey, went on a boat trip. However, Josey was later found alone on the boat and Rivera was declared missing. Her body was then recovered after a thorough five-day search of Lake Piru.
Ventura County Sheriff Bill Ayub also shared that Rivera died while saving her son from drowning. "She must have mustered enough energy to get her son back on the boat, but not enough to save herself," he said during a news conference in July 2020, per AP. A few weeks after Rivera's body was found, Dorsey shared a touching message on social media. "This is so unfair...there's not enough words to express the hole left in everyone's hearts," he wrote in an emotional Instagram post. "I can't believe this is life now. I don't know if I'll ever believe it."
More recently, on Mother's Day 2021, Dorsey took a minute to celebrate Rivera, posting a picture of her and Josey. "We can't say the word happy but we'll say thank you for being a mother & giving me this sweet amazing boy," he wrote in the IG caption. And now, the grieving father has posted an even more heartfelt tribute, one year after Rivera's death. Find out more below.
Ryan Dorsey described Josey as a "resilient, strong kid"
Taking to Instagram on July 25, Ryan Dorsey shared a picture of his and Naya Rivera's son, Josey, standing with a few sentimental pictures. In the caption, Dorsey admitted that Rivera's death has been hard to process. "Today...A year ago we laid you to rest," Dorsey wrote. "I still can't believe it. The year has flown by, so fast that it doesn't seem like it's been a year at all." 
Then, he proceeded to update Rivera on how little Josey has been doing. "He's such a resilient strong kid," he continued. "He misses you but knows he'll see you again, and the invisible string is something that's helped us out during this ever-evolving transition of your time with us on earth that was unfairly & for reasons we'll never understand cut short." Still, Dorsey admitted that the month of her death will never be the same for them. "July will probably always be a strange and difficult month in the years that are hopefully plentiful in the future," he wrote. "Still hard to see photos, still haven't been able to read or watch anything..." 
Towards the end of the Instagram post, Dorsey explained the meaning behind Josey's "thumbs up" gesture. "At jujitsu, you gave him a thumbs up and he returned the gesture...it was so sweet," he recalled. "Maybe it's silly and doesn't make sense to be doing this on IG and putting this out there, but so is this whole thing."