Why Jerry Seinfeld Isn't A Fan Of Lady Gaga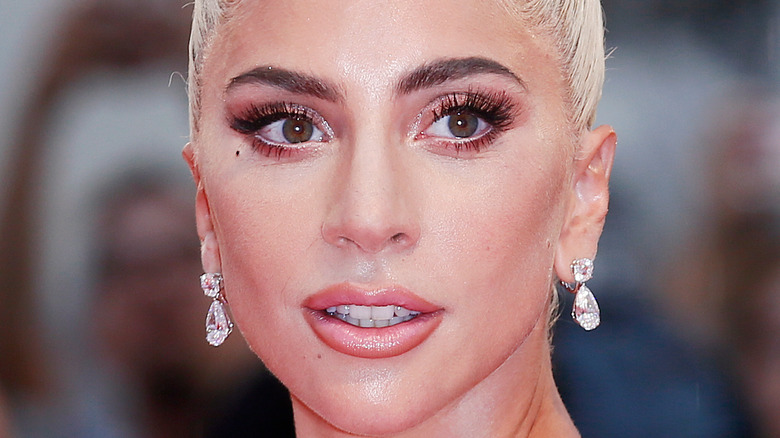 Shutterstock
The love experienced by and for Lady Gaga is unprecedented in the pop world. To date, she's won an Oscar, 12 Grammys, and 18 VMAs, per IMDb. She's also an advocate for LGBT+ youth, a devout philanthropist, and one of the best-selling pop stars of all time. In short, Lady Gaga — born Stefani Germanotta — is a genius and a legend. 
According to her, what came most naturally was being an artist. "I was really, really good at piano, so my first instincts were to work so hard at practicing piano," Gaga noted, according to "Lady Gaga: The Unauthorized Biography." "And I might not have been a natural dancer, but I am a natural musician," she continued. "That is the thing that I believe I am the greatest at," 
But there's a comedian who, quite frankly, can't stand Lady Gaga — and his name is Jerry Seinfeld, who needs no further introduction. What's the real reason Jerry Seinfeld "hates" Lady Gaga, though? (His words.) We decided to find out.
Jerry Seinfeld said that Lady Gaga was a 'jerk'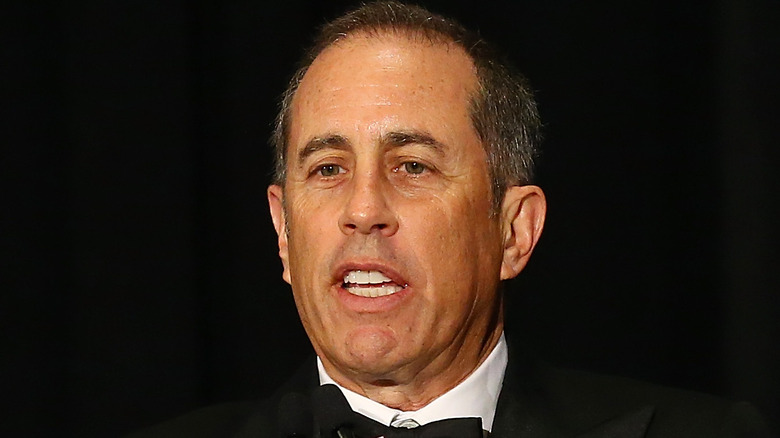 Mike Stobe/Getty Images
Back in 2010, Jerry Seinfeld mouthed off about Lady Gaga on a radio show. "This woman is a jerk. I hate her," he told WFAN Radio (via Rolling Stone). "I can't believe they put her in my box, which I paid for. You give people the finger and get upgraded? Is that the world we're living in now?"
Seinfeld was referring to an incident where Lady Gaga flipped the bird at photographers during a New York Mets game, per the outlet. When that happened, Citi Field officials put Lady Gaga and her party in Seinfeld's unoccupied private box. And it seems like Seinfeld took umbrage to Lady Gaga going in his box and flipping off photographers. "I'm very protective of my Met fans. I love my Met fans and I did not like ... the finger," he later said, per MTV. "It was disrespectful. She should make a nice apology to the Met fans ... then I'm willing to forget the whole thing."
At the time though, Seinfeld was adamant about his opinion. "People talk about [needing] exposure? You could die of exposure," he said. But he also hedged his criticism of Lady Gaga — kind of. "I wish her the best," he said, before adding, "You take one 'A' off of that [name] and you've got gag." He also said she was "talented." 
Either way, Lady Gaga remains unbothered by both Seinfeld's opinions and everyone else's.