Ed Sheeran: I'll Always Stick Up For Taylor Swift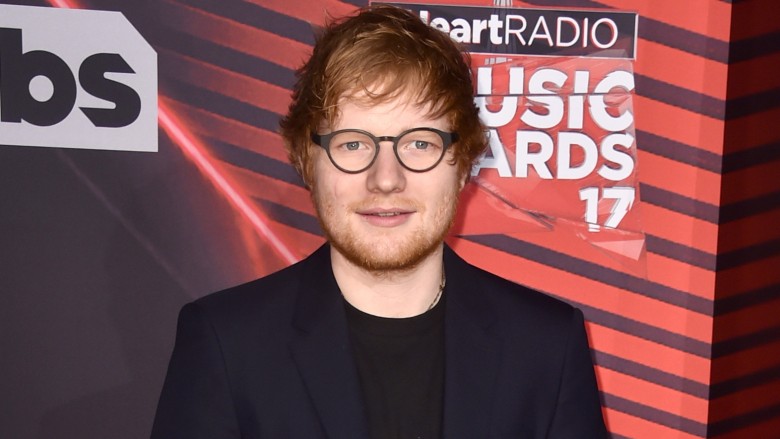 Getty Images
Ed Sheeran has a forever friend in Taylor Swift—and he knows it.
In an interview with Rolling Stone, Sheeran, 26, opened up about his friendship with Swift, noting, "She would be there if everything ended for me."
He added, "Taylor is kind of an anomaly in that sense."
And like any good BFF, he's not okay with the hate that's constantly being thrown at Swift. Regarding all the media backlash—and there's been a lot of it—he shared that he'll come to her defense anytime. "She's omnipresent because she's the most famous woman in the world, so she can't make the decision to not be in the press," he said. "I always stick up for Taylor."
The two singer-songwriters first met after Swift, 27, heard Sheeran's song "Lego House."
"It just cut through everything else," she told Rolling Stone.
After getting together to write "Everything Has Changed," they later joined forces on the road with Sheeran performing as the opening act on Swift's The Red Tour.
Sheeran admitted that knowing Swift has also come with some major perks. While going on tour with her in 2013, he admitted that, because of Swift's celebrity status, he enjoyed hooking up with several of her friends. "I was this 22-year-old awkward British kid going on tour with the biggest artist in America, who has all these famous mates," Sheeran told Rolling Stone. "It was very easy... I would often find myself in situations just kind of waking up and looking over and being like, 'How the f**k did that happen?'"
In March 2017, the British singer hinted that new Taylor Swift music could be on the way. Maybe he will lend his vocals to a track—Sheeran himself admits they'll work together again.