How Carrie Fisher Really Felt About Her Affair With Harrison Ford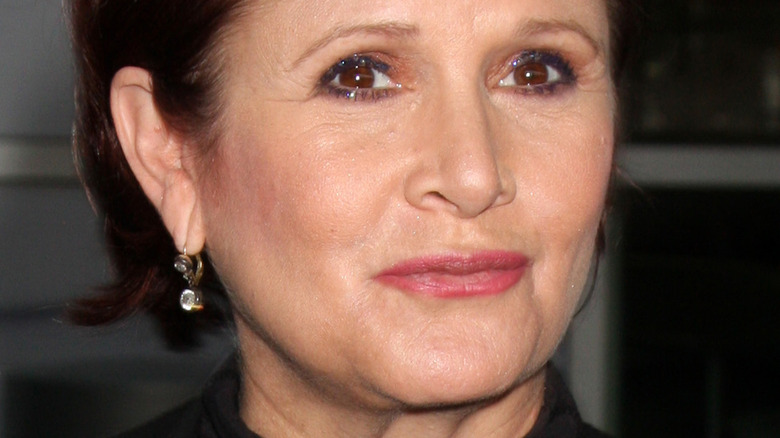 Shutterstock
One of the greatest love stories ever written is that of Princess Leia and Han Solo. Their romance and the chemistry between Harrison Ford and Carrie Fisher were key factors in the success of the "Star Wars" franchise. Even those who have not watched the films know that story, but not everyone knows that the actors were also briefly in love.
For years, there were rumors that Fisher and Ford were romantically involved, but those were easy to laugh off as fan theories or publicity inspired rumors for the films. However, in 2016, Fisher finally admitted that the rumors were true and that she and Ford had carried on an affair in 1977, per CheatSheet. That's big news to anyone who has ever watched "Star Wars," and enough of a revelation to make even the most jaded fan rewatch the movies with new eyes.
Apparently, though, the only person who did not find the whole thing tabloid-worthy was Fisher. Read on to find out how Fisher really felt about the affair.
Carrie Fisher had mixed feelings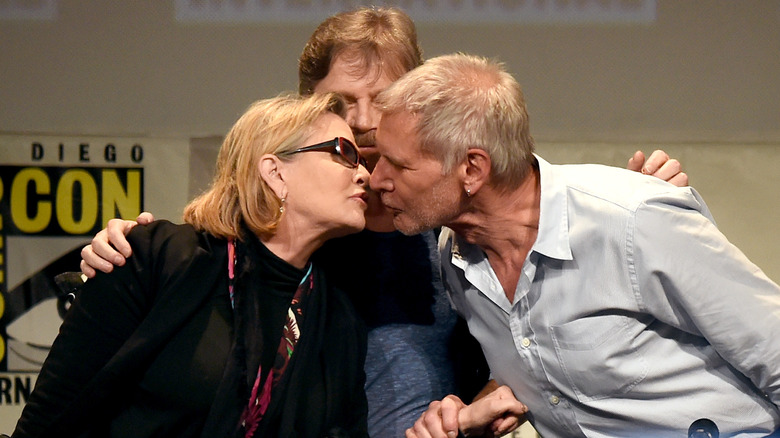 Kevin Winter/Getty Images
Carrie Fisher grew up in a Hollywood dynasty. Her mother was Debbie Reynolds and her father was Eddie Fisher. With all that notoriety came a good degree of scandal. After all, Eddie left his wife for Elizabeth Taylor in 1958, per Mirror UK. That might be why, decades later, his daughter was so closely guarded about her own Hollywood affair.
In her 2016 memoir "The Princess Diarist," Fisher wrote that she never saw her onset affair with Harrison Ford (who was married at the time) as a "big deal." They kissed for the first time at a cast party in London and carried on an affair for the remainder of filming. In her memoir, Fisher reportedly wrote about how she hoped Ford would leave his wife for her and buy her an engagement ring, per CheatSheet. Years later, she spoke of the affair more glibly, telling TODAY in 2016 that it was a "mostly sexual ... three-month one-night stand."
Overall, though, it seems that Fisher didn't remember the affair as a very important part of her life. "Harrison is a decent — albeit complicated and frequently silent — guy," she wrote in her memoir, per the outlet. "He's always been decent to me, and as far as I know, the only time he cheated on any one of his three wives was with me," she said, adding lightly, "and maybe he didn't think that counted all that much because of how short I am."