For Every Time Wendy Williams Has Been Controversial, This Moment Stands Above The Rest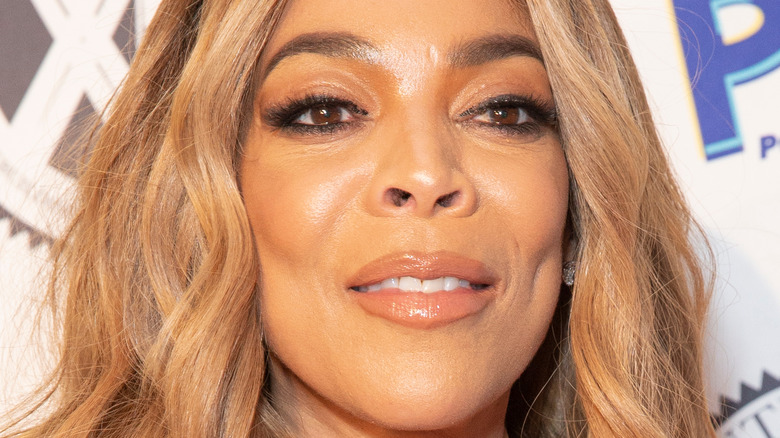 Shutterstock
Wendy Williams has made a name for herself as being one of the few television personalities who isn't afraid to not only speak her mind, but also call out celebrities for some of the controversial things they say or do. Yet, the talk show host has also reportedly made false claims, mocked celebrities, and has even commented on gay men wearing women's clothing.
Some would say that when it comes to her behavior, it's just her being unfiltered. Speaking to Interview magazine earlier this year, Williams said that despite all of the headlines she makes, she's not someone who is about to change the way she operates. She said, "People who say they don't like me, I know they do. You watch the show. I make you laugh. But you've got to find some reason to continue with toxic thoughts. I'm over here while they're all over there. And I don't mind that because my entire life has been that way."
And while Williams is certainly not the kind of person who will apologize for actions — unless she knows that her career is on the line — she will continue to poke, prod, and provoke the celebrities she comes in contact with and interview. However, for every time that Williams has been controversial, this moment stands above the rest. Read on below to find out what it is!
Wendy Williams and her infamous call with Whitney Houston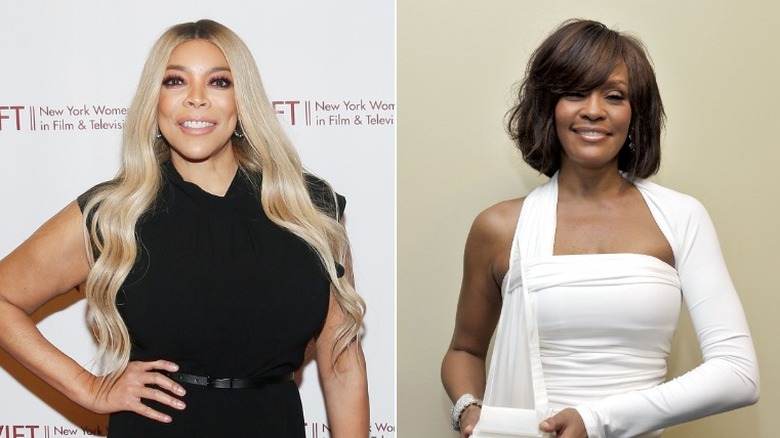 Lars Niki, Charley Gallay/ama2009/Getty Images
While there's no doubt that Wendy Williams has done more interviews than she can remember during the course of her career, there is one that stands out in particular. In January 2003, Williams caused quite a stir in one of the most infamous interviews in celebrity history: her expletive-filled chat with Whitney Houston. During their radio interview, Williams brought up every uncomfortable topic that you could imagine, from Houston's financial struggles to her romances and even her alleged drug abuse.
Things got so heated that at one point the legendary singer seemed to have threatened the talk show host by saying, "Watch what you say, baby girl," to which Williams replied with, "What what you do." There was even speculation that Newark, New Jersey-born-and-bred Houston wanted to "jump" Williams after the call. Thankfully, that never happened.
However, when Houston passed away in 2012, Williams couldn't help but get emotional and very candid about her own past and struggles. According to HuffPost, Williams took Houston's death hard. She said, "Whitney and I, same age, and both plagued with the demon of substance abuse. It's been almost 15 years since I waited on Jerome Avenue on the Bronx for my drugs. I just thought we would meet and we would hug and we'd be sober and older." Williams has never said anything about the legendary singer since then.