Dolores Catania Had A Stunning Plastic Surgery Transformation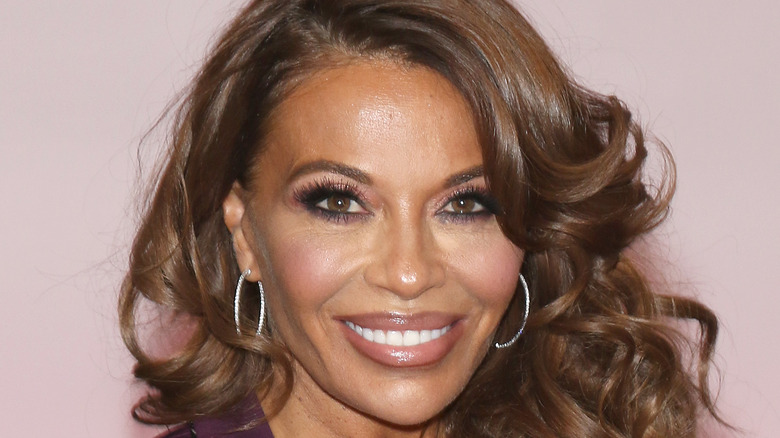 Jim Spellman/Getty Images
Maybe she's born with it ... or maybe it's plastic surgery.
While some Real Housewives resort to compiling notebooks full of "receipts" or even yielding props in preparation of the highly anticipated season reunions, Dolores Catania opts to go under the knife instead. As reported by Page Six, the "Real Housewives of New Jersey" star underwent "full plastic surgery" ahead of the Season 11 reunion.
As "RHONJ" fans may recall, Dolores is no stranger to a few nips and tweaks. In the past, the Housewife has even undergone a facelift (via Bravo TV). "A lot of people ask me 'Why don't you always wear makeup? You're not worried about wearing makeup.' I have to tell you it's because a few years ago I got a facelift," Dolores famously declared in an Instagram video with Dr. Mark Karolak, the plastic surgeon who did the procedure. But what kind of work did Dolores have done before the reunion? And did she use the same plastic surgeon? Keep reading to find out!
Dolores Catania prepared months in advance for RHONJ reunion
Go big or go home! 
As reported by Page Six, reality television personality Dolores Catania underwent a "full-body lipo" procedure that lasted a whopping nine hours ahead of the "Real Housewives of New Jersey" Season 11 reunion. And while she used Dr. Mark Karolak in the past for her famous facelift, it was Dr. Joseph Michaels who she entrusted with everything "from the neck down."
Dolores also confessed to doing THE MOST when it comes to the end-of-season special, admitting that she starts prepping "months" in advance. According to Dolores, aside from the plastic surgery, she also treated herself to lymphatic massages and even went on a "super crash diet" in an effort to put her best foot forward at the Season 11 reunion. "Two million people are going to watch this, maybe more if we're lucky. And you got to look good, you got to look your best," she told Page Six about her hardcore reunion regimen. 
Now that is some dedication.