What Famous TV Show Did Sarah Ferguson Want To Consult On?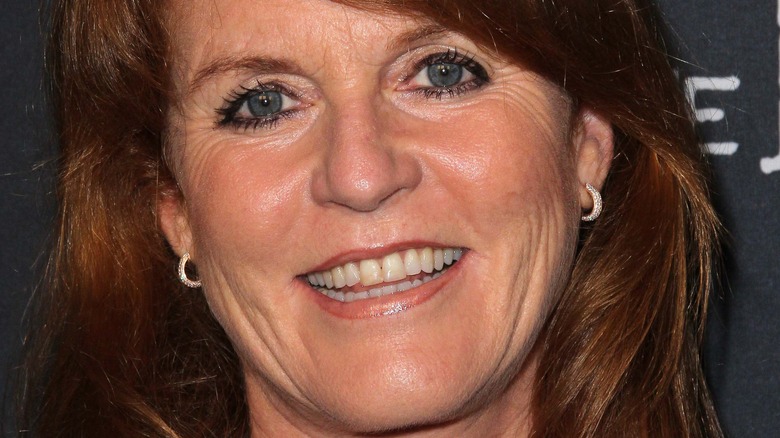 Shutterstock
Sarah "Fergie" Ferguson, the Duchess of York, has been making headlines ever since she married Prince Andrew, had her toes sucked by another man, and divorced him four years after the scandal. She and her former spouse have also one of the most amicable co-parenting arrangements yet. Fergie and Andrew raised their daughters, Princess Beatrice and Princess Eugenie, while they both continued to live at Royal Lodge in Windsor post their divorce. Even now that both Beabea and Euge have husbands of their own and have moved out of their family home, the former married couple continues to stay together. 
Recently, Fergie addressed the growing speculation that she and Andrew may reunite romantically. She spoke to The Telegraph (via Hello!) and teased, "All I can say is that we're happy with the way we are right now." Even though Fergie did not confirm their romantic status, she said, "We always say we are the most contented divorced couple in the world," pointing out, "We're divorced to each other, not from each other." The Duchess of York also shared her recipe for her and Andrew's relationship and dished, "We are co-parents who support each other and believe that family is everything," before adding, "Our bywords are communication, compromise and compassion." 
Cleary, the duchess has some relationship wisdom. In fact, Fergie believed that she had more pearls of wisdom and offered herself as a consultant on a popular TV show.
Fergie wanted to offer insight into royal life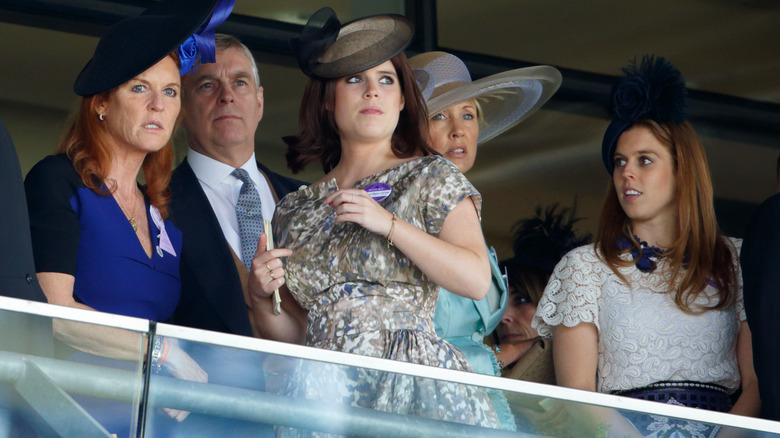 Max Mumby/indigo/Getty Images
Nobody can say that Sarah Ferguson is not helpful. After all, she wrote a self-help book titled "Reinventing Yourself With The Duchess of York" and is also an advocate for children's causes. And, how about the time she offered an undercover reporter, posing as a sheik businessman, access to Prince Andrew for the hefty sum of £500,000? Fergie's always on a mission and has even approached television producers. 
Apparently, Fergie proffered her expertise to the producers of "The Crown," per Town & Country. As far as her life is concerned, the series has only offered a glimpse of Fergie and Andrew's wedding and not much else. She then offered exec producer Andy Harries an insider's point of view asking him, "Why can't I help my character?"  After all, who knows Fergie better than the Duchess of York herself? 
Alas, the show declined her offer but apparently, she's still a fan of the award-winning drama. "I thought it was filmed beautifully. The cinematography was excellent," she raved to Us Weekly. So, no comments on the storyline Fergie? Not yet, at least. Luckily, we know this is not the last time we hear from the Duchess of York. She's got way too much game.