Why Ashton Kutcher Walked Away From That 70's Show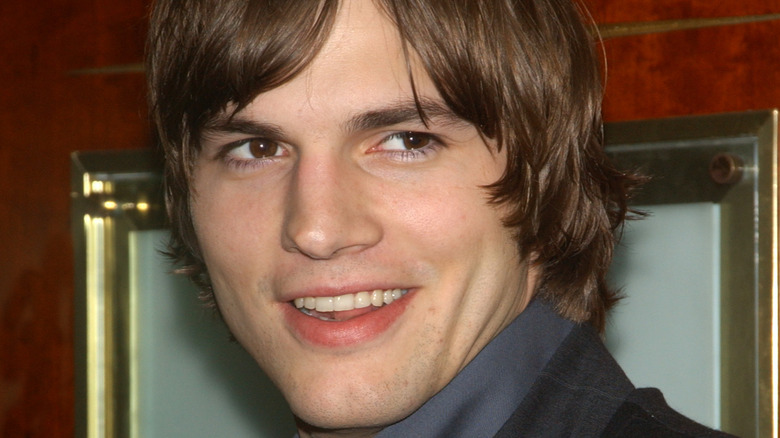 Shutterstock
It's pretty safe to say "That '70s Show" is what put Ashton Kutcher on the map. The actor starred as the character Michael Kelso for seven seasons from 1998 to 2006. It's also where he met and shared his first kiss with now-wife Mila Kunis, who played Jackie Burkhart. Kutcher opened up about the scene while still starring on the show, revealing it was a "nerve-wrecking" moment for him. "I was so nervous," he told People in December 2001. "She acted so cool. She seemed as if she'd done it a thousand times. I was the one with the butterflies in my stomach." Kutcher added, "I mean, here's this little girl and I have to kiss her."
Of course, as most viewers know, the on-screen couple ended up kissing many more times on the hit series. Sadly for fans, their characters broke up, and even though some fans would have liked to see them get back together, Kutcher eventually left the show ahead of its eighth and final season. Scroll ahead to find out the career-motivated reason he walked away from "That '70s Show."
Ashton Kutcher had his eyes set on becoming a movie star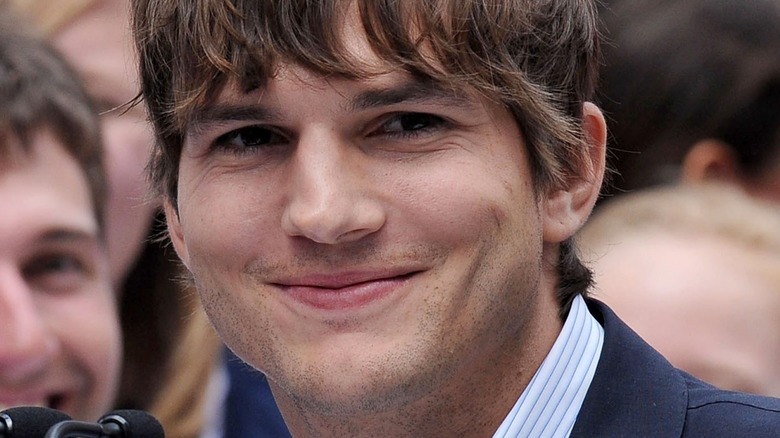 Shutterstock
Just like so many TV stars leaving their hit shows — including Nina Dobrev ("Vampire Diaries"), Steve Carell ("The Office"), and Mischa Barton ("The O.C.") — Ashton Kutcher left "That '70s Show" to pursue other career opportunities at the height of his fame. He was written off the show to accommodate his decision, which saw his character accept a job as a security guard at the Playboy Club in Chicago to be closer to his young daughter, per Screen Rant. He did, however, return for the show's finale.
While working on "That '70s Show," the actor starred in a number of movies, including "Just Married," "My Boss' Daughter," and "Dude, Where's My Car?" which only added to his success. He also had his own MTV reality show called "Punk'd," in which he played elaborate pranks on celebrities. Simply put, Kutcher was a sough-after star. According to Screen Rant, Kutcher landed a role in "The Guardian," which was set to film at the same time as the last season of "That '70s Show." Due to conflicting schedules, he walked away from the TV show in order to focus on the next chapter in his career: movies.
Since then, Kutcher seems to have taken a step away from both television and movie screens to focus on other career goals. In 2012, he and Demi Moore paired up to establish Thorn, an organization that aims to help end child sex trafficking. As of 2020, the organization has identified nearly 20,000 victims of trafficking.