Kristen Stewart Reflects On Romance With Robert Pattinson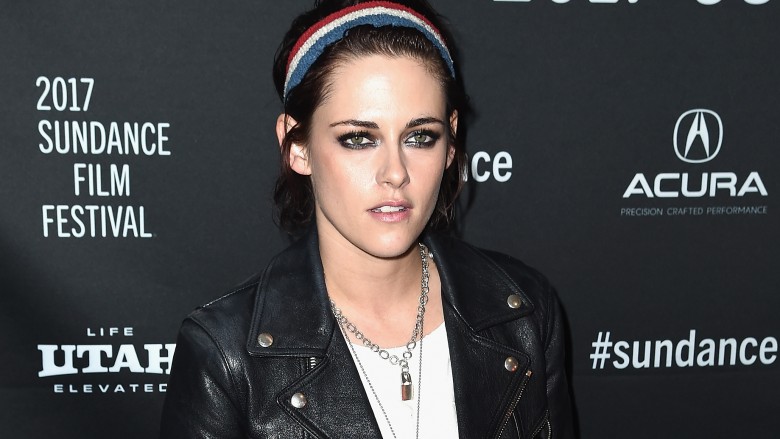 Getty Images
Kristen Stewart and Robert Pattinson didn't stand a chance—even if the actress wasn't "like, so gay."
"When I was dating Rob, the public were the enemy—and that is no way to live," Stewart told The Sunday Times (via Elle) in an interview published March 5, 2017. She and Pattinson connected on the set of the smash movie franchise Twilight (2008-12) and dated on and off for years. During that period, Stewart's affair with Snow White and the Huntsman (2012) director Rupert Sanders was revealed, which caused many fans to shame her for cheating—including U.S. President Donald Trump—and effectively ended the "Robsten" era. "I didn't talk about my first relationships that went public [like with Rob] because I wanted things that are mine to be mine," she told the Times. "I hated it—that details of my life were being turned into a commodity and peddled around the world."
While Stewart admits that she wasn't particularly affected by Twihards' reactions to her breakup with Pattinson, it did help her adjust how she approached future relationships. "Considering I had so many eyes on me, I suddenly realized [my private life] affects a greater number of people than just me. It was an opportunity to surrender a bit of what was mine, to make even one other person feel good about themselves," Stewart said.
Since then, the actress hasn't necessarily been forthcoming about her romances, but she also hasn't been afraid to make her dating life public. She even enjoys her role in the LGBTQ community, telling The New York Times, "I would never talk about any of my relationships before, but once I started dating girls it seemed like there was an opportunity to represent something really positive." Stewart is currently dating Victoria's Secret Angel Stella Maxwell.