What Ex-Staffers Of Meghan And Harry Are Claiming About Their Money-Making Schemes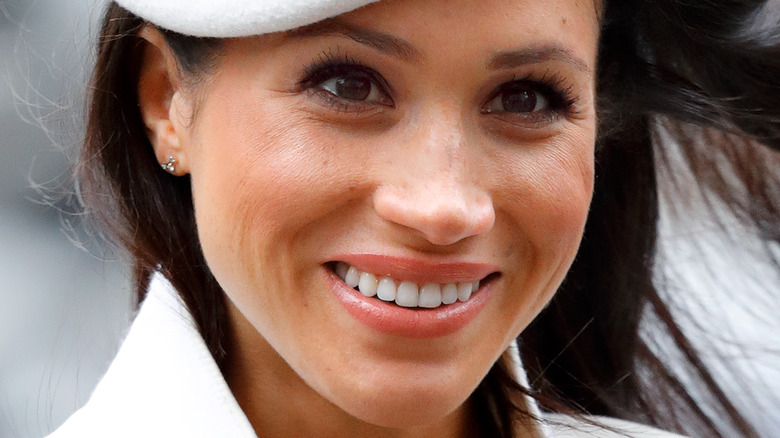 Max Mumby/indigo/Getty Images
Reports that Prince Harry and Meghan Markle were making plans for financial freedom long before telling the queen that they wanted to step down as senior members of the royal family have been circulating for several months. During Harry and Meghan's interview with Oprah Winfrey, they explained that they left the UK without an actual financial plan in place. "From my perspective, all I needed was enough money to be able to pay for security to keep my family safe," Harry said, according to BBC News. He told Oprah that a friend suggested "streamers," when Meghan chimed in, "we genuinely hadn't thought about it before." It didn't take long, however, for the media to poke holes in that claim.
Just after Meghan's new animated series "Pearl" was announced as a new Netflix project, Page Six reported that this was something that Meghan and David Furnish had been working on for years. "Markle and Furnish were in active discussions with Netflix while Markle was still a senior working member of the royal family, and still living behind Palace walls," Page Six reported, citing an unnamed source. Now, there may be more evidence that proves Meghan and Harry had been working out deals much earlier than they say. Keep reading to find out more.
Did Prince Harry and Meghan Markle's former staffers know about their Netflix plans?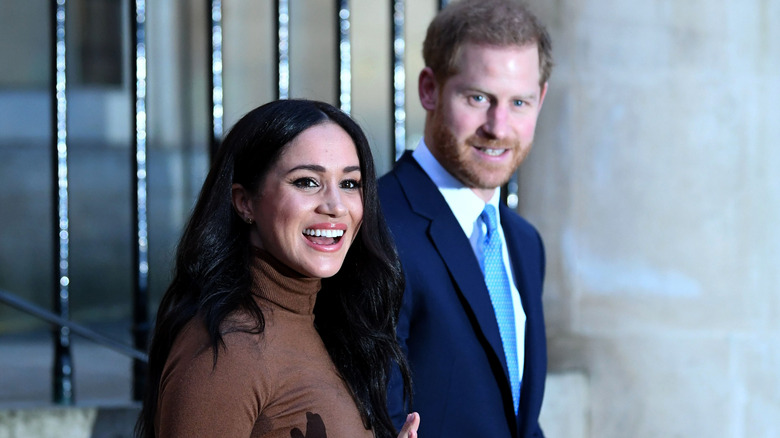 Wpa Pool/Getty Images
As it turns out, Prince Harry and Meghan Markle's former staffers may have known about deals that the Duke and Duchess of Sussex were planning, long before those plans became public. In a piece for the Daily Mail, Dan Wootton writes that these ex-staffers could potentially come forward with this information in one way or another. "Some of these staff members were aware of commercial conversations that were going on when they were still full-time royals – they were clearing the way to make millions long before Megxit was revealed. The way they tried to publicly discredit staff who they took against has been particularly distasteful and left a bad taste in the mouth of many courtiers past and present," a source told Wootton. 
Wootton points out that the staffers are under "draconian confidentiality provisions," and wouldn't be allowed to speak freely about the things they may know due to the Official Secrets Act. However, an insider told him that "there may be a provision given to staff members to respond to any claims that they consider to be inaccurate." The idea comes from these former staffers becoming "increasingly incensed" from the "false narrative" that is being played out in regard to how they were "treated by the institution."