Which Olympian Looks Just Like Lady Gaga?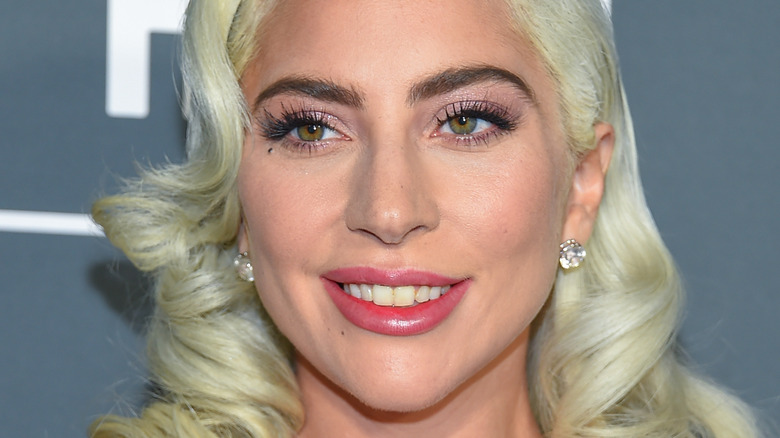 Shutterstock
There's no doubt that Lady Gaga is a unique person. The eye-catching star stands out for so many reasons, including her talent, her personality, and her looks. Frankly, her uniqueness is one of the reasons why she's so famous. Indeed, "Lady Gaga has built her persona — multiple personas, really — using props that are sometimes purposely jarring," as Vox once wrote. The outlet noted that "[m]akeup, wigs, shoes, facial prosthetics, a giant egg, and, yes, a meat dress have all been part of her repertoire" thanks to the fact that "she likes to challenge what we consider norms for women's looks and fashion..." That kind of notable and individual aesthetic nature means that there's no one else quite like Gaga ... Or is there? 
If you happened to be watching the Tokyo Olympics, then you might have spotted someone who looks incredibly familiar competing at the international games. And you're not the only one who is thinking it. Sharing a striking resemblance with none other than Gaga, check out the Olympian who looks just like the singer.
Lady Gaga and Julyana Al-Sadeq could be sisters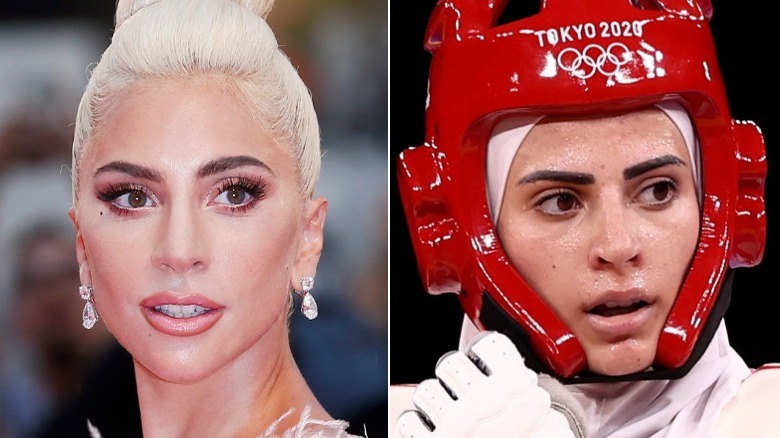 Shutterstock, Maja Hitij/Getty Images
When Jordanian taekwondo Olympian Julyana Al-Sadeq stepped up to compete in Toyko, she not only caught the public's attention because of her athletic skill (although People does note that "she lost against Milena Titoneli from Team Brazil"), but also caused a stir because ... she happens to look a lot like Lady Gaga. While the two women aren't exactly identical, there are some striking similarities between the two. Just check out their eyes, their cheekbones, their noses, their chins, and even their dark and beautifully defined brows.
"Why is Lady Gaga at the Olympics?" the Gaga Daily Twitter account asked, obviously referring to how much Al-Sadeq looks like the singer. While plenty of responses focused on asking why wouldn't she be there in return ("She's coming for that MEGOT [Medal, Emmy, Grammy, Oscar, Tony]...", one person joked). Another tweeted back, "WOW, just WOW! Twins?" Yet another aptly asked, "Could this just be a perfect illusion?"
As for Al-Sadeq, she took to Instagram following the competition to post a pic of herself in action and to write, "At my first Olympic experience I'm just disappointed I didn't reach my goal. But I believe that everything happens for a reason..." Maybe that reason was to discover that she could be Gaga's lookalike stunt double in future films!