What Really Happened Between Shawn Mendes And Hailey Bieber?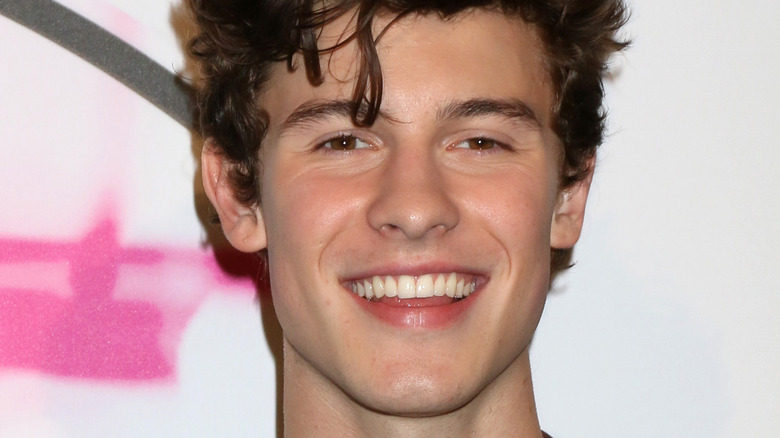 Shutterstock
Justin and Hailey Bieber are undeniably one of the hottest celebrity couples right now. Despite knowing each other since childhood, the two were "just friends" for years, that is until 2018 when they had a whirlwind romance that resulted in them getting married after a very short courtship. The duo has been husband and wife for over two years and is still going strong, despite having their fair share of difficulties. In 2019 the couple opened up to Vogue about several issues in their marriage and said counseling helped them immensely. Justin also revealed to GQ in May that Hailey helped him overcome his drug use. Considering they've made it through some serious obstacles, it seems like the couple is meant to be. 
But some might argue their marriage was a bit rushed, especially considering the fact that both Justin and Hailey were involved with other people shortly before their 2018 marriage. At the time, Justin had reunited with his longtime on and off again girlfriend Selena Gomez, and Hailey made an appearance with Shawn Mendes at the Met Gala just four months before she tied the knot with Justin. The appearance left many fans confused, as they wondered how serious Hailey and Shawn's relationship really was. So without further ado, here's a look back at their supposed connection.
Shawn Mendes and Hailey Bieber had a situationship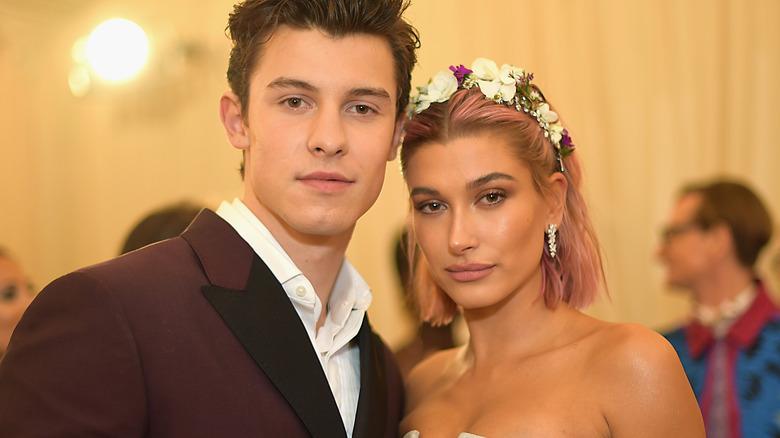 Steven Ferdman/Getty Images
Despite denying their relationship to People and claiming they attended the Met Gala strictly as friends, in 2018 Shawn Mendes confirmed to Rolling Stone that he and Hailey had a "situationship" right before the model got engaged to Justin. Mendes and Hailey were seen together several times in late 2017 and in early 2018, though it was reported they were being casual as Mendes was living in Toronto at the time. 
In the Rolling Stone interview, Mendes was vague with the specifics but made it clear there was something going on. "I don't even wanna put a title on it," he said. "I think it was more of a zone of limbo." Although he expressed that he was happy for the Biebers, he did admit, "I think I'm an idiot to not, you know...But you can't control your heart." Based on that comment, and the quick timeline between Justin and Hailey, there may be a chance Hailey was talking to Justin while she was still seeing Mendes. Luckily, however, there seems to be no bad blood between the parties. 
Since then, Mendes has been in a very public and PDA-packed relationship with Camilla Cabello and has even collaborated with Justin on a recent song, proving there's no awkwardness between the two. And clearly, Hailey's the real winner in all of this, as she got to date two of the hottest Canadian pop stars.