Why You Rarely See BTS Make Mistakes On Stage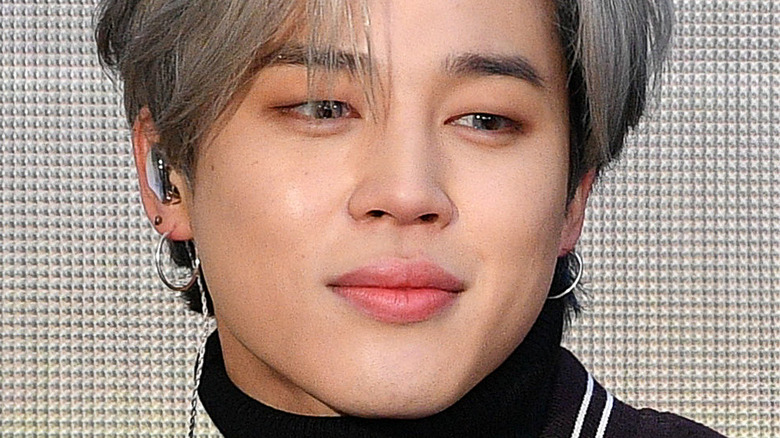 Dia Dipasupil/Getty Images
BTS, comprised of members RM, Jin, Suga, J-Hope, Jimin, V, and Jungkook, have been performing for eight years as one of the world's most popular K-pop bands. Evidence of this was found at the 2021 Billboard Music Awards when the group took home awards for the top-selling song, top duo/group, top social artist, and top song sales artist, as noted by Billboard. They also blew away the audience at the awards ceremony with a performance of their hit single "Butter." BTS is no longer a stranger to performing, and its concerts sell out around the world. 
Despite the hundreds of live performances BTS now has under its belt, fans have noted that it is rare to see any of the BTS band members mess up while on stage. In fact, on message boards across the web, internet users ask fellow fans if BTS has ever made any mistakes during their performances. It turns out that BTS' members are the first to admit that they do make mistakes. In a 2020 interview with iHeartRadio, the members discussed some of the mistakes they've made on stage. Jungkook shared a comical incident during which many members had their pants ripped while on stage, while J-Hope recalled the time water was accidentally thrown on the band members instead of on the audience. However, audience members rarely catch onto these mistakes. Keep scrolling to find out why.
Mistakes happen for BTS, but you likely won't see them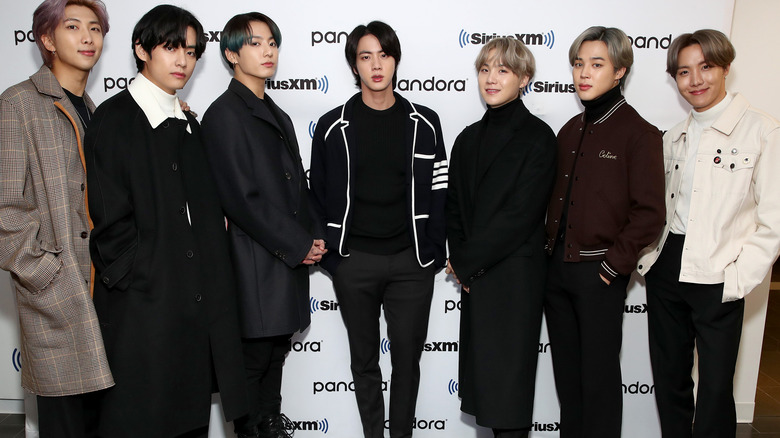 Cindy Ord/Getty Images
It's completely understandable that with the number of concerts BTS has put on, the band is bound to mess up from time to time — especially considering the intricate dance choreography that accompanies its performances. However, fans rarely spot the band members making mistakes while on stage, and there's a very good reason for this. While BTS is the first to admit that mistakes are common during performances, the band mates also have some tricks up their sleeves to prevent their fans from picking up on them. 
In a January interview with Koreaboo, RM, Jin, Suga, J-Hope, Jimin, V, and Jungkook each took turns sharing how they learned to mask their mistakes. Suga told interviewers, "We've done a lot of practice to prepare for these types of mishaps or wardrobe malfunctions. In instances where our hats are falling off, we would kick them away with our feet or throw them. We practiced a lot while monitoring our performances so I think that's why people who watch us think that we are really smooth at covering our mistakes." Suga added that the band members practice their performances while using props. 
Jungkook confirmed this strategy when he shared, "Recently on Mnet's 'M Countdown', I felt my hat getting loose as I was dancing. Ultimately, I just threw the hat, not caring about how my hair looked." Regardless of mistakes, Jimin said in a 2019 livestream that BTS values giving one another positive energy amid any difficulties the singers face during performances (via Showbiz Cheatsheet).