Why Mila Kunis And Ashton Kutcher Don't Show Their Kids On Social Media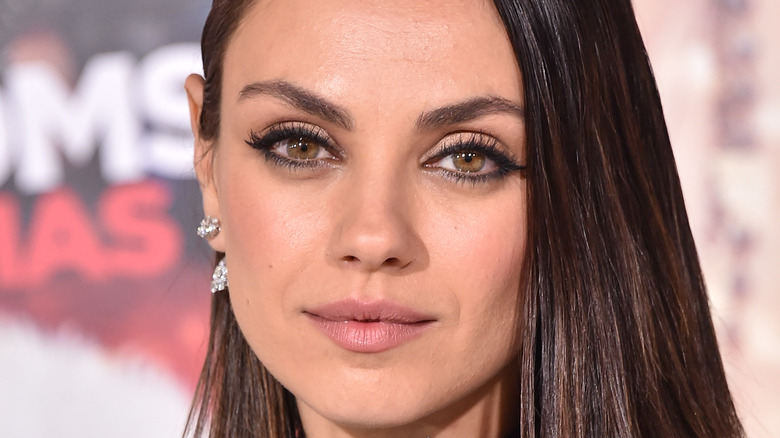 Shutterstock
A long-lasting marriage in the celebrity world is almost a rarity, but Ashton Kutcher and Mila Kunis are making it work. The two Hollywood actors met on the set of their hit show "That '70s Show" but didn't start dating until well after the show ended. Kutcher played the aloof Michael Kelso while Kunis played the spoiled Jackie Burkhart. The couple tied the knot in 2015 and now have two children together. And if there's one thing that is keeping them in tact, it's the fact that they both like to keep their personal lives private and are no fans of social media.
Back in 2018, Kunis explained why she's one of very few celebrities without a personal Twitter, Facebook, or Instagram account. She told Cosmopolitan in an interview, "I remember at some point my roommate was like, 'You know, there's a thing called Facebook,' and I was like, 'What is this Facebook? But it took an ugly turn and became all about who can be the loudest, who can be the angriest and the most negative. Then it's just not a fun game to play."
That might be one of the reasons Kutcher and Kunis are incredibly careful about what they share and why they've also set some very strict rules about social media in their marriage. With that said, here's the reason Kutcher and Kunis don't show their kids on social media.
Mila Kunis and Ashton Kutcher are going against the social media tide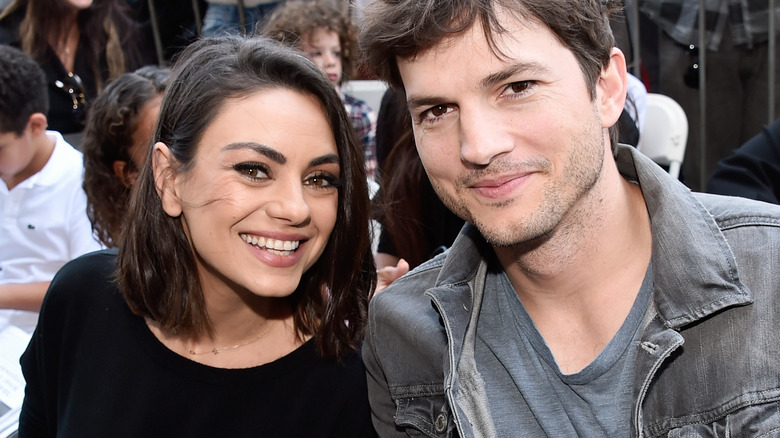 Alberto E. Rodriguez/Getty Images
The A-list couple is reportedly determined to keep their kids out of the spotlight for as long as they can. In fact, Mila Kunis and Ashton Kutcher have secret social media accounts in which they only share photos of their two children with their closest friends and family members, he shared with Arianna Huffington on the Thrive Global Podcast. For a lot of fans, this is a quite different approach seeing how there are so many celebrities out there who love to overshare about their personal lives online.
Kutcher, who has voiced his own concerns about China's social media influence on Americans, told the Thrive Global Podcast that just because he and Kunis are public figures, it doesn't mean that their kids have to be. He put it this way, "My wife and I have chosen a career where we're in the public light, but my kids have not so I think they have the right to choose that. I actually don't think that they should have images of them as children that somebody could potentially blackmail with or do whatever. It's their private life, it's not mine to give away ... Your social profile is yours to create not for someone else to create for you."
For two actors that played two rather goofy characters on a television sitcom, they turned out to be perhaps two of the wisest and level-headed celebrities in the industry.