The Real Reason Tyler Perry Was Kicked Out Of High School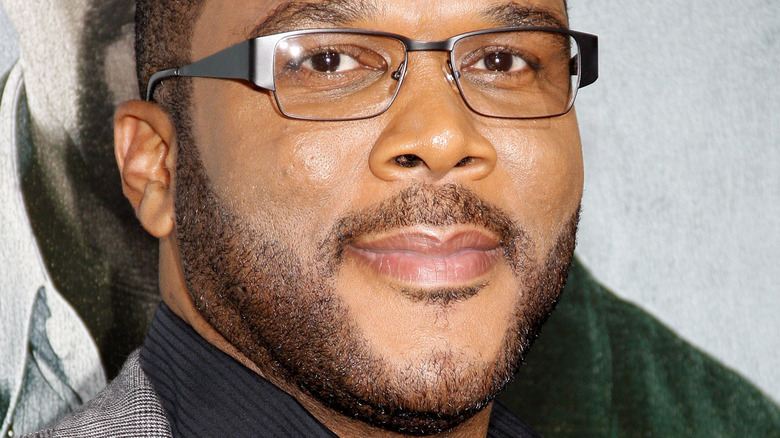 Shutterstock
Tyler Perry has quite the inspiring coming up story, from growing up in a home he says was abusive to building a $600 million (at least) empire in Atlanta. The actor, director, writer, and producer's success comes from his dedication to creating room in Hollywood for himself. "Hollywood wanted nothing to do with me," Perry said in a 2019 interview with Variety. The man behind the iconic Madea character proved top Hollywood executives wrong, deciding to go forth with his creative ideas, even without their backing.
Now, he owns a sprawling movie studio in Atlanta. "The studio was once a Confederate Army base," Perry revealed about his lot in his acceptance speech for BET's 2019 Ultimate Icon Award. "And, I want you to hear this, which meant that there was Confederate soldiers on that base, plotting and planning on how to keep 3.9 million negroes enslaved. Now that land is owned by one negro." Perry continued, "While you're fighting for a seat at the table, I'll be down in Atlanta building my own. Because what I know for sure is that if I could just build this table, God will prepare it for me in the presence of my enemies." 
Building his table was no easy feat for the actor, as Perry suffered a tragic childhood — and even got kicked out of school — giving him a less than likely path to his multi-million dollar empire. Keep scrolling to learn more about Perry's struggle in school. 
Tyler Perry beat the odds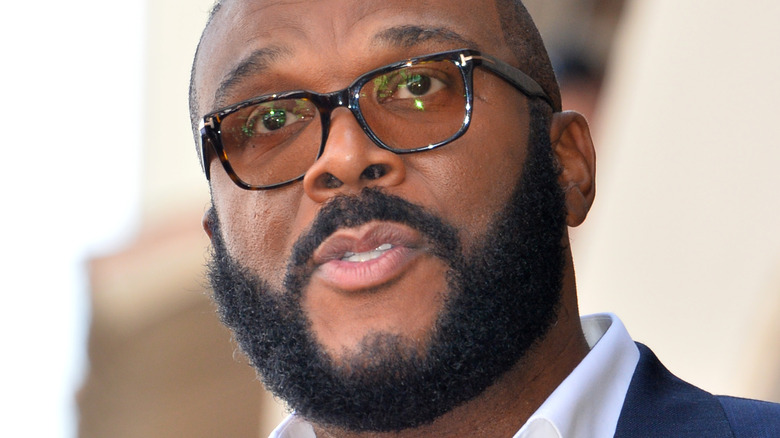 Shutterstock
Tyler Perry credits much of his success to his mother, even revealing his iconic Mabel "Madea" Simmons role was based on her, who he claims he witnessed being abused by his father growing up. "She suffered so much horror in her life — surviving breast cancer, the abuse from my father, the belittling, the beatings," he told Oprah Winfrey in 2010. Perry was also subject to harsh beatings. Despite watching the abuse in his home, Perry revealed to Winfrey in another interview for O, The Oprah Magazine that he had been a victim of sexual abuse outside of the home as a child, but "didn't tell a soul," as he "felt completely guilty about it." The actor's upbringing led to Perry attempting suicide more than once as a teen and young adult.
As a teenager, the actor dealt with more than just trauma at home, and was kicked out of high school after a "nasty" outburst. "You know, after all the abuse, I was a pretty angry person," he said to Winfrey. Although Perry never officially returned to school, he did receive his GED, which was just enough for the creative to kick start his career at age 22 with his first musical, "I Know I've Been Changed," in 1992. 
From tough childhood to Hollywood executive, it's clear that Perry was determined to finish his script on a positive note.
If you or someone you know is dealing with domestic abuse, you can call the National Domestic Violence Hotline at 1−800−799−7233. You can also find more information, resources, and support at their website.