The Truth About Michael Weatherly And Bojana Jankovic's Marriage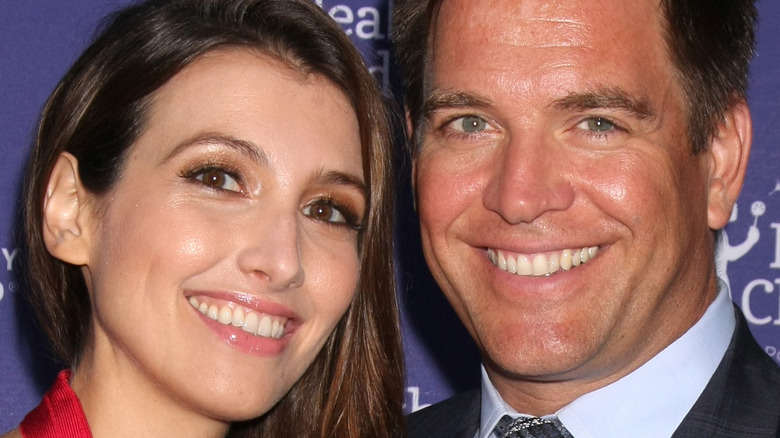 Shutterstock
Before Michael Weatherly started a life with his wife Bojana Jankovic, he was in serious relationships with two television co-stars. The actor is best known for his roles as Anthony DiNozzo on "NCIS" and Dr. Jason Bull on "Bull," but before those career-defining parts, Weatherly was on lower-profile shows where he struck up on-set romances. He met Amelie Heinle while the two worked on the soap opera "The City" together. They married in 1995, and had a son together, but called it quits by 1997. "That was a difficult time," Weatherly recalled to People in 2017. "When I got remarried, I wanted to do my very best to ensure that rupture wouldn't happen again."
The "NCIS" star also had a highly publicized relationship with Jessica Alba while working on the show "Dark Angel" in the early 2000s, per People. Weatherly and Alba were engaged, but ultimately split in 2003 before tying the knot. The actor believed that he had changed since his ill-fated engagement to Alba. "I had gotten to a much more mature stage in my life and understood myself much better," he told People in 2010. His next long-term relationship was with somebody outside of show business, as he married Jankovic, who is a doctor with an expertise in endocrinology and oncology, via EWG. Although Jankovic is not a household name, she has enjoyed a successful career in her field. She was "awarded the Top Doctor recognition in 2018 and 2019 in New York," per EWG. Keep reading to find out how the couple met.
George Clooney inspired Michael Weatherly to stay single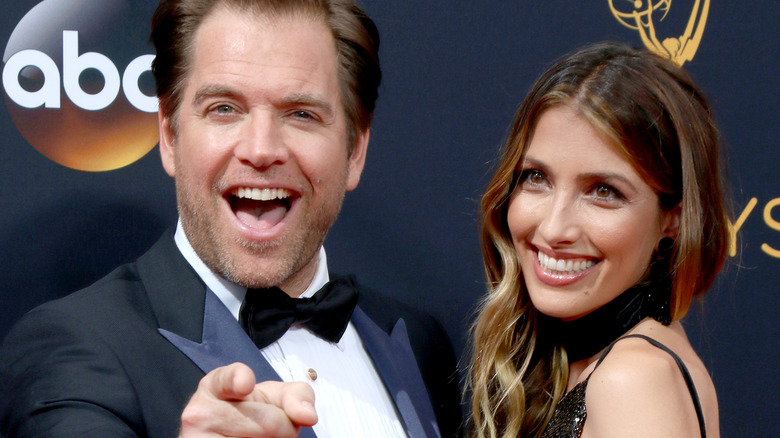 Shutterstock
After a divorce and a failed engagement, Michael Weatherly had resigned himself to a life of bachelorhood. "My friend Colleen was saying, 'Michael, aren't you lonely?' I said, 'Not really. I'm pretty happy. Works for [George] Clooney!" the "Bull" star recalled to People in 2010. The same night, at a bar in Vancouver in 2007, Weatherly met his future wife. "We made eye contact ... And that was it," Bojana Jankovic told the publication. The couple immediately hit it off, but were forced to date long-distance as Jankovic completed her schooling in Vancouver. In 2009, she moved to Los Angeles and the two were married. In 2012, Weatherly and his wife welcomed their daughter, Olivia, and 18 months later had their son, Liam (via USA Today). The same year Olivia was born, the couple bought a $3.5 million home in the Hollywood Hills, via Trulia.
Weatherly's family was one of the reasons he wound up leaving "NCIS" for another series. "The show was a huge success, but I just suddenly realized that I probably had other things that I should be doing," he told TV Insider in 2016. "And I wanted to spend time with my family," Weatherly added. Despite his accomplished career, the television star puts his family first. "My kids and my marriage are the things I'm proudest of," he told People in 2017. "I'm a single-track-mind person, so at work I do my work, but at home I'm devoted to my kids."