Out Of Every Christina Aguilera Diss Against Britney Spears, This One Stands Above The Rest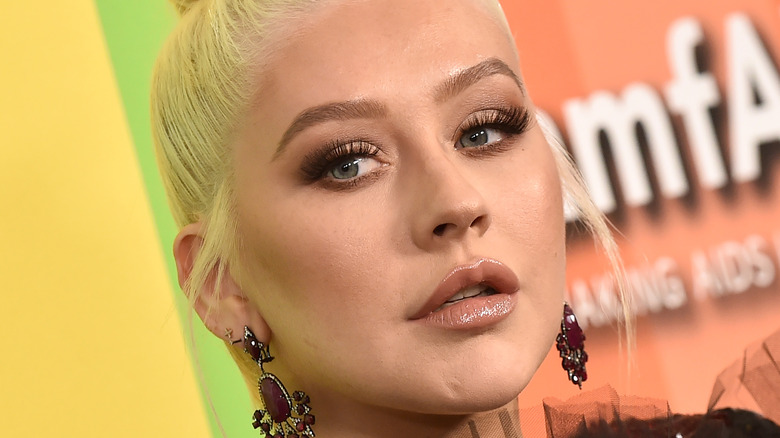 Shutterstock
While Britney Spears has been pitted against a lot of her chart-topping rivals over the years, she's not the kind of person who you'd expect to throw shade at someone behind their back. Even though there have been many reports about supposed feuds with other female singers that she's shared the spotlight with over the years, like Iggy Azalea, per Billboard, Spears has never responded to any of them. That's likely because she was too busy dealing with her own problems — like her conservatorship — to try to start any with others.
During the early 2000s — what was the prime of Spears' career — there were a number of pop stars that shared the scene with the "Toxic" hitmaker, including Jessica Simpson, Pink, and Mandy Moore. However, there was one songstress that drew a lot of comparisons with Spears when it came to her music, her style, and even her public persona: Christina Aguilera.
Back in 2003, Aguilera took a dig at Spears, which led her to fire back in a rather uncharacteristic way. Read below to find out what was said.
Britney hits Christina one more time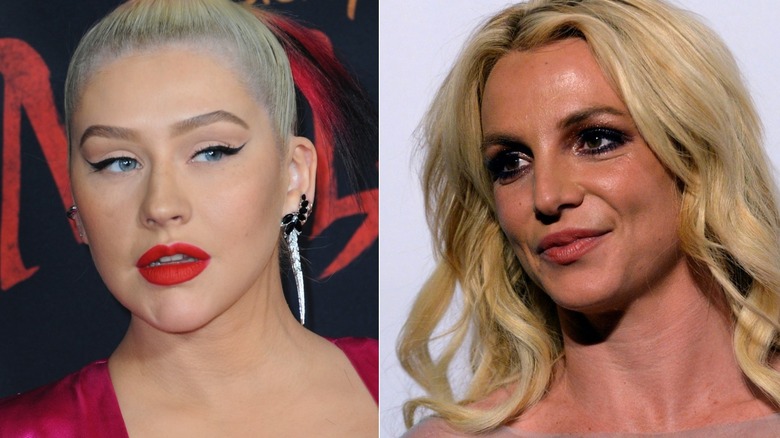 Albert L. Ortega, Scott Dudelson/Getty Images
In a 2003 interview with Blender (via E! Online), Christina Aguilera seemingly threw some shade in Britney Spears' direction when she hinted that her rival wasn't perhaps as mature as she was at the time — and even slightly distant. She said, "Every time I tried to start a conversation with her — well, let's just say she seemed nervous the whole time. She seems to me like a lost little girl, someone who desperate needs guidance."
When Spears caught wind of this, she immediately fired back. The singer appeared on the cover of Blender the next month and had some choice words for her rival. "A lost girl? I think it's probably the other way around," she said. "I can't believe she said that about me. When someone has been rude to you so many times, it's like, 'You know what, Christina, I'm really not about the fake anymore.'"
Yikes — talk about a burn. However, it seems that any semblance of a feud between Aguilera and Spears may be behind the two pop icons. In 2018, Aguilera shared a photo with Spears (and others) on Instagram for International Women's Day, writing, "'Well behaved women rarely make history.' -Eleanor Roosevelt." Aguilera also spoke out about Spears' conservatorship on Twitter and declared her support for her old rival by writing, "It is unacceptable that any woman, or human, wanting to be in control of their own destiny might not be allowed to live life as they wish."