The Paramore Song Hayley Williams Regrets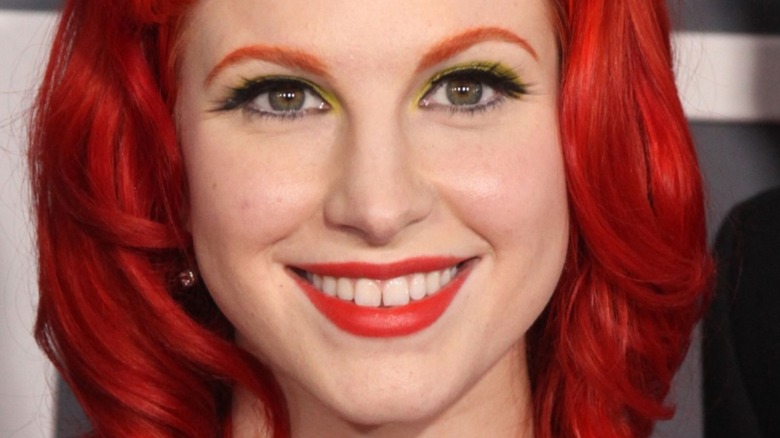 Shutterstock
Like most singers who pen their own songs, Paramore frontwoman Hayley Williams is no stranger to weaving personal experiences of heartbreak and growth into her album tracks. However, since lyrics tend to stay around forever while the writer matures out of the situation at hand, the "Ain't It Fun" singer has both publicly and privately reflected over the controversial content in the hit single, "Misery Business," which solidified the band's place in pop punk history and the hearts of their loyal fans. 
Fast-forwarding to 2020, Williams, shortly after the release of her gritty solo debut single, "Simmer," felt the need to rehash her past one more time and speak on Paramore's "Misery Business" after Spotify placed both tracks on a playlist titled "Women of Rock," per NME. In an Instagram Story that linked back to Spotify's playlist that featured her on the cover, Williams thanked Spotify for featuring "Simmer" before stating that "Misery Business" should not be used to "promote anything having to do with female empowerment or solidarity."
So, why is Williams speaking out again against her own song that came out in 2007? Keep scrolling to find out. 
What was so controversial with Williams' "Misery Business?"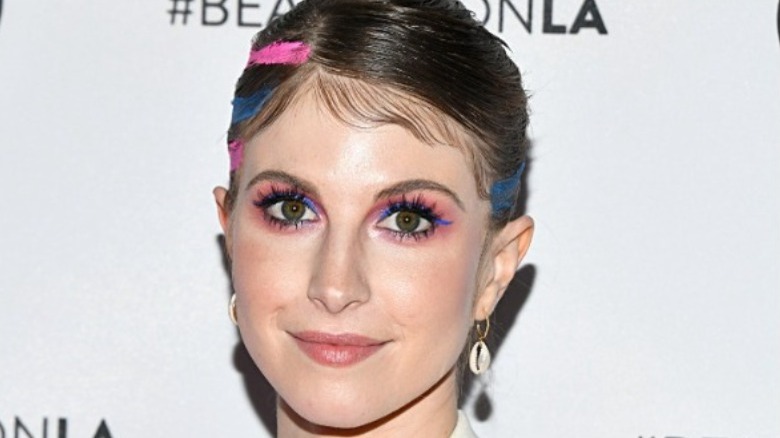 Araya Doheny/Getty Images
The main point of controversy around "Misery Business" stemmed from the line, "Once a wh**e, you're nothing more, I'm sorry that'll never change," which is included in the song's second verse, per Genius. Co-written by a then 17-year-old Hayley Williams, critics labeled the singer as anti-feminist and subsequently questioned her influence on her fans, as noted by NME. In a 2015 Tumblr post, Williams admitted that those lyrics came from a "very narrow-minded perspective" and were inspired by an event during her high school days. "One thing I'm more thankful for than just about anything is all that my experiences – including my mistakes – have shaped me and made me someone I'm happier to be," she wrote. The "Told You So" singer ended the post with a clear emphasis on her stance as a "proud feminist."
Williams indicated to Track 7 in a 2017 interview that she already reflected on her choice of words privately before the issue gained publicity. To her, it was important to humbly accept her mistakes and show everybody that she has matured out of the "I'm not like the other girls" mentality, as Williams called it, that she had as a teenager. "I was a 17 year old kid when I wrote the lyrics in question and if I can somehow exemplify what it means to grow up, get information, and become any shade of 'woke', then that's a-okay with me," the rock star said. 
Williams decided to retire "Misery Business"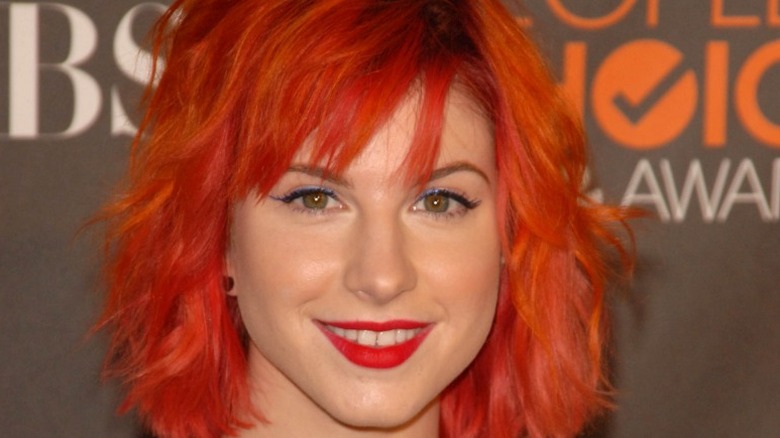 Shutterstock
As a whole, it seems that Paramore is on the same page with gradually letting "Misery Business" fade out of the spotlight, despite its status as a fan-favorite. Perhaps as a hint at putting distance between herself and the track, Hayley Williams poked fun at "Misery Business" and called it a "backward-minded little rascal" in a since-deleted tweet from 2017, per Track 7. In September 2018, Paramore officially bid the controversial song a bittersweet farewell at their headline show in Nashville, per NME. "This is a choice that we've made because we feel that we should, we feel like it's time to move away for a while," Williams said, confirming that the one-off concert would include the last live performance of "Misery Business." 
Despite the official retirement of "Misery Business," Williams still appears to be totally chill with taking accountability for her artistic choices and acknowledging the growth she had after confronting the spotlight as a teenage musician. "I'm so proud of Paramore's career, it's not about shame. It's about growth and progression," Williams stated on her Instagram Story in 2020, per NME.