How Much Did Princess Diana Get In Her Divorce From Prince Charles?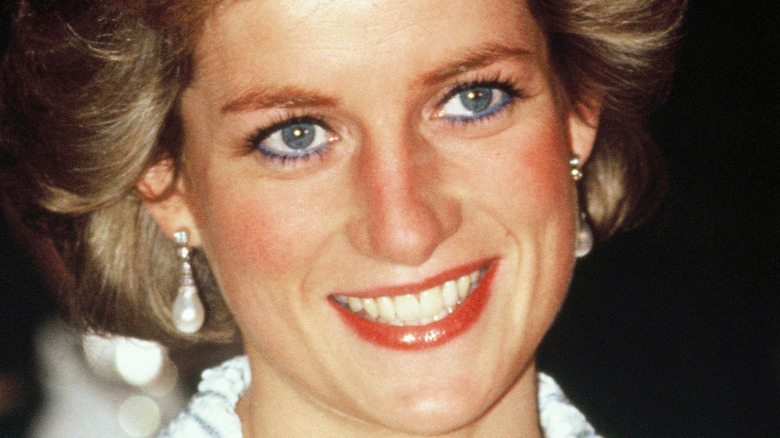 Georges De Keerle/Getty Images
We may receive a commission on purchases made from links.
It's been over 20 years since the death of Diana, Princess of Wales, but the world still loves the "People's Princess." As fans recall (and mourn), Princess Diana lost her life in a car accident in Paris on August 31, 1997, along with her boyfriend, Dodi Al-Fayed, and their driver. Just a year before, in August 1996, The Prince of Wales and Diana's divorce had been finalized. 
What seemed like a fairy tale romance between the royal couple was actually doomed from the start due to Prince Charles' ever-present feelings (and later, affair with) Camilla Parker Bowles. In her famous tell-all interview with BBC's "Panorama," Princess Diana said that "there were three of us in this marriage, so it was a bit crowded." It was there that Diana spilled the tea to the world about Prince Charles' with Camilla, which put her at odds with the royal family.
Keep reading to learn how much Princess Diana got in her divorce from Prince Charles.
Princess Diana received millions in her divorce settlement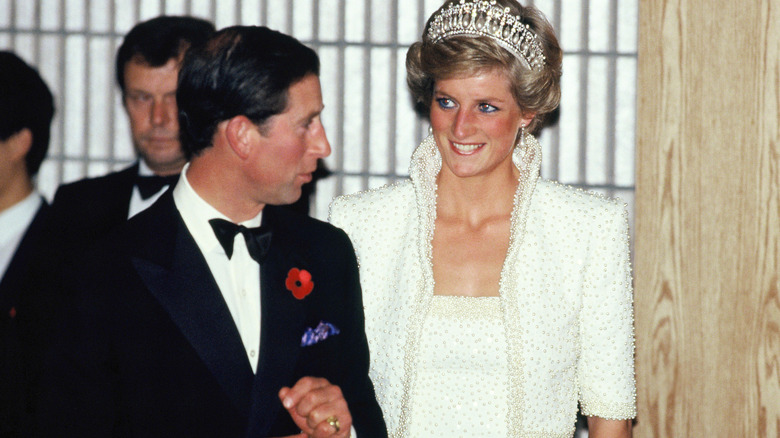 Georges De Keerle/Getty Images
Princess Diana and Prince Charles separated in 1992, but the royal couple did not divorce until four years later, in August 1996. As The New York Times reported at the time, "Diana is getting about $22.5 million in cash, as well as about $600,000 a year earmarked to maintain her private office," according to British press, the outlet noted. And those numbers are even bigger when you realize just how much more they'd be worth in today's money — potentially millions more.
In 2004, The Telegraph reported that Queen Elizabeth II had to lend Prince Charles "several million pounds for the divorce settlement," per Express. As The Prince of Wales' banker told the outlet, "I was told to liquidate everything, all his investments so that he could give her the cash. He was very unhappy about that."
But Charles did have his way in one aspect of their divorce.
Princess Diana lost her royal title in the divorce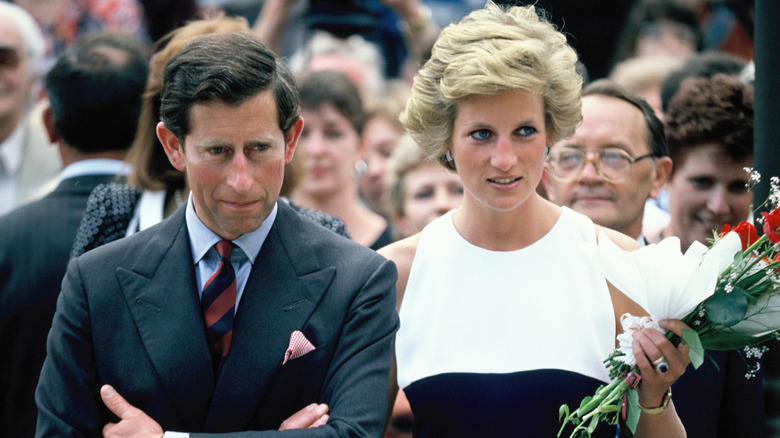 Georges De Keerle/Getty Images
One of the things that upset Princess Diana about her divorce from Prince Charles was being stripped of her HRH title. Losing the "Her Royal Highness" title doesn't sound like a major thing, but it was significant in Diana's world. The New York Times explained that Princess Diana being stripped of her title meant that she had to curtsy to all her former royal family members — including Prince Charles and their sons Prince William and Prince Harry. The Mirror reported that Queen Elizabeth II had no problem with Diana keeping her royal title, but Charles allegedly insisted it be stripped.
Diana's butler Paul Burrell wrote in his book "A Royal Duty" that Prince William promised to return his mother's royal title one day, per Express. '"She told me how he had sat with her one night when she was upset over the loss of HRH, put his arms around her, and said, 'Don't worry, Mummy. I will give it back to you one day when I am king.'"
According to Oprah Daily, Princess Diana's staff was reduced after the divorce. Diana was left with just four people to assist her, and she refused her royal security detail after the divorce was final.