How Sheryl Crow Really Feels About Kid Rock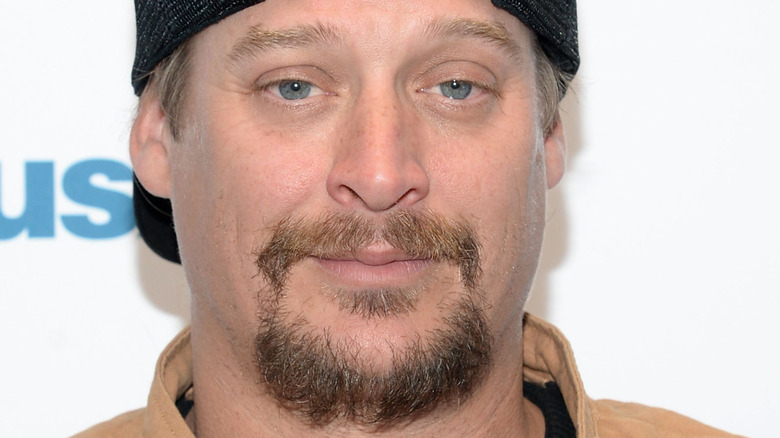 Ben Gabbe/Getty Images
Over the years, country musician Kid Rock has become even more of a controversial figure than he already was in the early aughts. Between his support of former president Donald Trump, fighting with several television hosts, and a failed attempt at running for Senate in 2017, Rock is far removed from the cultural hold he once had.
In 2002, Rock released a duet with singer-songwriter Sheryl Crow — as both were popular musicians at the time. The song, "Picture," was a radio mainstay and peaked at No. 4 on the Billboard Hot 100 chart. Although the original was written and recorded featuring Crow, her label eventually refused to provide Rock with the full song rights, per Taste of Country, prompting him to record the track with another country singer, Allison Moorer. 
Over the years, though, which included a reunion on Kid Rock's 2010 song "Collide," Crow's once good relationship with Rock turned soured, just as his image has. Here's what happened, and how Sheryl Crow really feels about Kid Rock. 
Sheryl Crow stuck up for Taylor Swift following Kid Rock's slight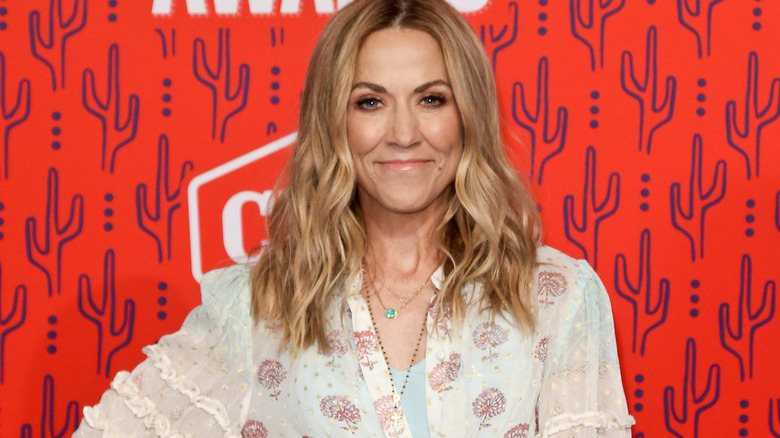 Shutterstock
After Taylor Swift began being more vocal about her political positions, singer Kid Rock felt the need to chime in as well. In 2019, Rock took to Twitter, posting a crude sexual remark about Swift that is very on-brand for the musician. 
Rock's Twitter outburst was in response to Swift's Vogue cover interview, where she spoke on everything from LGBTQ+ rights to encouraging fans to vote in Tennessee for Democratic candidates. "Unfortunately in the 2016 election you had a political opponent who was weaponizing the idea of the celebrity endorsement. He was going around saying, 'I'm a man of the people. I'm for you. I care about you,'" Swift said.
Rock's former collaborator Sheryl Crow stepped up in Swift's defense and responded to his rant, writing, "Spread love. Not hate. End of subject." Considering Swift got her start in the 2000s country scene as a singer-songwriter like Crow, it makes sense that the two women would support one another. However, this wasn't the first time Crow had been at odds with Rock. 
Sheryl Crow called out Kid Rock before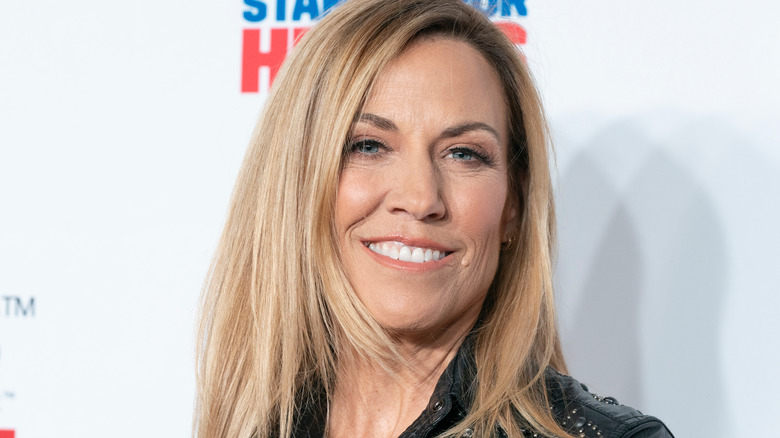 Shutterstock
A few years prior to the Taylor Swift debacle, in 2017, Sheryl Crow shared the lyrics to a song titled "Dude, I'm Still Alive!" — where she takes shots both at Kid Rock and everyone he supports. "If Kid Rock runs for Senate, I wouldn't be surprised. But not over my dead body, 'cause dude, I'm still alive!" Crow sings. Her prophecy must've struck a nerve, as Rock contemplated the idea that year. Luckily for Crow, he didn't go through with it, despite selling themed merchandise that resulted in an investigation by the Federal Election Commission, per Rolling Stone.
Outside of the rare media outburst, Rock has been quiet about Crow and the demise of their musical relationship. He runs a bar and music venue in Nashville known as "Kid Rock's Big A** Honky Tonk Rock N' Roll Steakhouse" and appears to channel his energy toward the spot.