The Real Reason Jin Cried After BTS' First Performance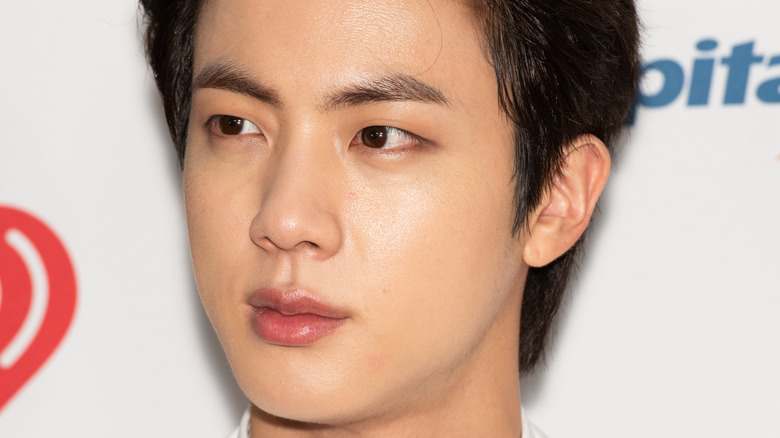 Shutterstock
BTS' May single, "Butter," quickly surged to the No.1 spot on Billboard's Hot 100 songs chart, proving once again they're here to stay. The seven-member K-pop group originally formed in South Korea in 2010 and released their first album, "2 Cool 4 Skool" back in 2013. And while the boy group's first few singles failed to make a huge impression on the charts, things quickly changed thanks to their devoted fan base known as the "BTS Army." 
Part of the group's success on social media had to do with their label — Big Hit Entertainment — taking an innovative approach to promoting the group compared to more traditional K-pop labels. Focusing on marketing BTS through the member's personal social media accounts, Big Hit Entertainment helped the group amass a huge online fanbase, with many American listeners joining in. Their growing popularity in the U.S. led the group to make history being the first K-pop group to perform at the 2017 American Music Awards, cementing their popularity in the U.S. And just recently in March, the group performed their hit single "Dynamite," at the 2021 Grammys and once again made history, this time for being the first K-pop group to receive a Grammy nomination.
But although BTS is known for their awesome performances, their first official performance as a group was memorable for a very different reason — keep reading for what we mean. 
Was a wardrobe malfunction to blame?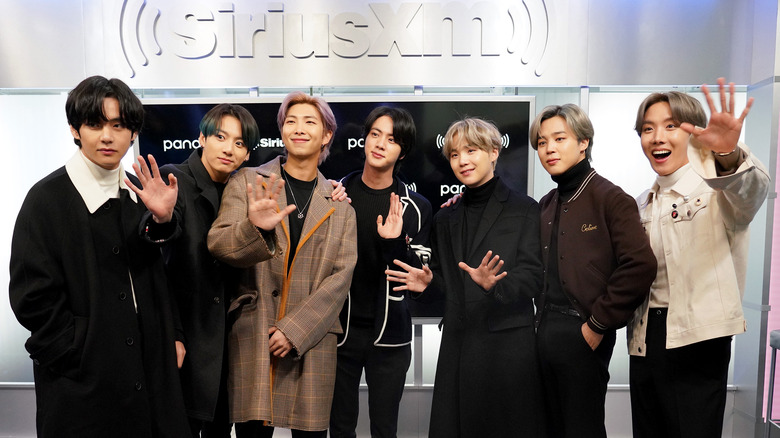 Cindy Ord/Getty Images
Nearly seven years ago, BTS debuted their first live performance as a group on "M Countdown," a popular South Korean music program. In 2019, the group returned to the TV program as international pop stars to rewatch their original performance. Throughout the seven-minute video, the members comment on their performance, noting how much has changed in their careers and skills since then. The video is mostly funny and lighthearted, though there's a moment where J-hope makes a comment that Jin was crying over a wardrobe malfunction. In the video, Jin brushes off the comment, only responding by saying, "I erased that memory, so please don't talk about it again." 
However, Jin did go into detail about the situation a few years prior in a radio interview. "I have an excuse," he said, per VoomVoom. "It was okay during the rehearsal, but when I got on stage to perform in front of audiences, my pants kept falling down at a part where I had to jump up and down. So I got very distracted and the rest is history."
Considering it was their very first performance, it sounds like Jin was a little too hard on himself. And judging by their recent performances, it's clear he and the rest of the BTS members have learned how to perfect their moves.