What We Know About BTS' New Song 'Butter'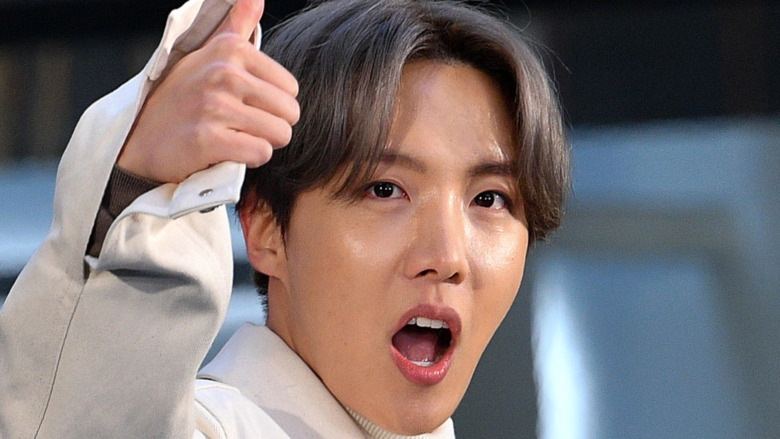 Dia Dipasupil/Getty Images
For the entire month of April, BTS has been making moves. The Samsung brand ambassadors appeared in a Mother's Day-themed ad for the company's Galaxy S21 phone, and were also announced as new brand ambassadors for renowned French fashion house Louis Vuitton. The brand's men's artistic director Virgil Abloh tweeted he is "looking forward to this wonderful partnership which adds a modern chapter to the House, merging luxury and contemporary culture." Billboard reports the group actually alluded to this collaboration earlier in the year when they wore Louis Vuitton on the Grammys red carpet.
Billboard also noted that in May, BTS will be joining Travis Scott and J Balvin as part of the Famous Orders campaign at McDonald's. While Scott plugged the Quarter Pounder with Cheese and Balvin pushed the Big Mac, BTS will be lending their name to another classic McMeal: Chicken McNuggets.
In the midst of all these branding deals, BTS also found time to announce a new single, "Butter." What do we know about the single so far? Keep reading to find out.
'Butter' will feature 'the charm of BTS'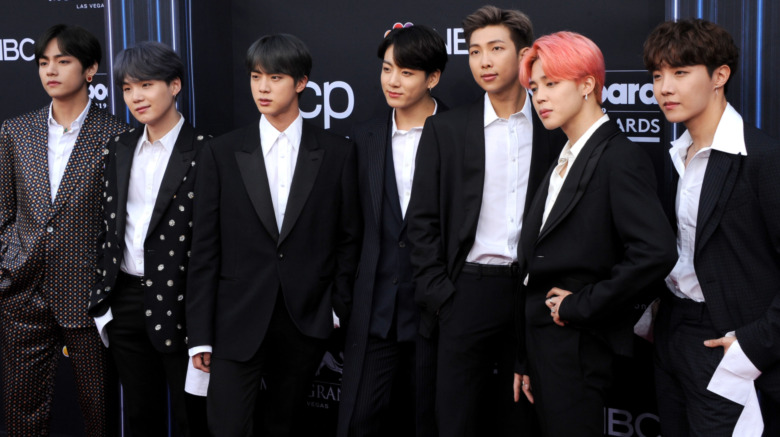 Shutterstock
BTS announced "Butter" in a YouTube livestream on April 26. The video began with a countdown and an animated pat of butter topped. The butter slowly — slowly — melted as the countdown progressed. At the end of the hour-long livestream, the butter melted into a heart shape and slid across the screen, revealing the word "Butter" and a release date: May 21, 2021. That means the track drops just days before BTS' May 26 McDonald's collab.
A press release after the livestream called the song "a dance-pop track brimming with the smooth-yet-charismatic charm of BTS," per Billboard. This is the grounds second English-language single, following the success of their 2020 No. 1 hit "Dynamite."
BTS fans took to Twitter to react to the news. "I am ready for my heart to be clogged by the new summer anthem," one user tweeted. Some connected it to the band's McDonald's meal. "Dynamite was played for the Samsung ads... So Butter will be played McDonald's outlets and in the ads for BTS meal," predicted a fan. "me pulling up at McDonald's listening to butter," shared another.
With so few details about the song, others got out their magnifying glasses and did some Nancy Drew detective work. One fan noticed that "butter" also means "to praise or flatter someone excessively ... reason why the heart is melting?!" 
Whatever the song may end up being about, it's likely going to become one of the hottest tracks of the summer.