The Untold Truth Of J Balvin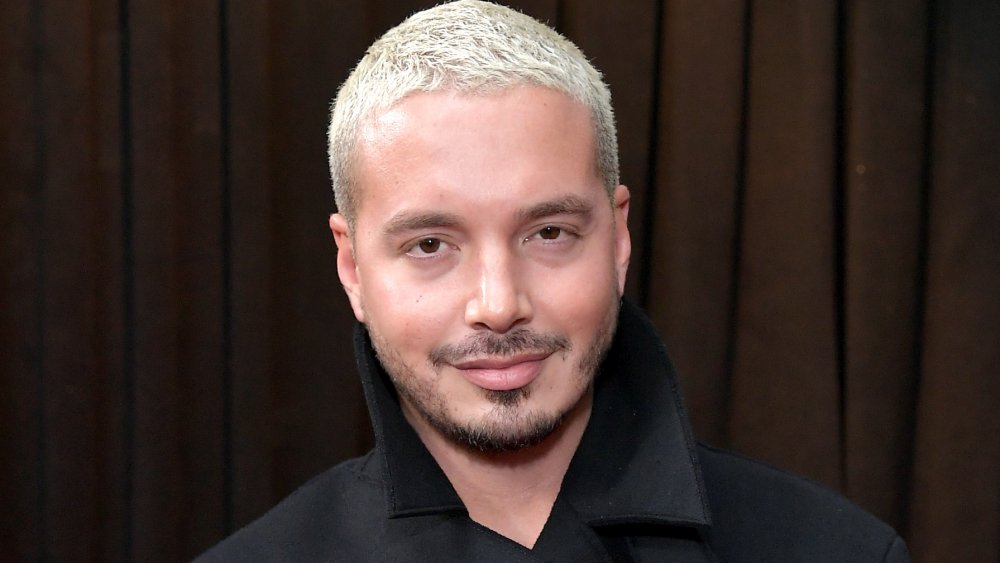 Neilson Barnard/Getty Images
There's no denying that J Balvin is a music industry success. He's released hits like "Mi Gente" and "I Like It," been nominated for a Grammy Award in both the Best Latin Rock/Urban/Alternative Album and Record of the Year categories, and won an American Music Award for Favorite Latin Artist. He's also worked with other international powerhouses like Bad Bunny, Maluma, Dua Lipa, Cardi B, and Beyoncé. 
Frankly, "Balvin has solidified himself as an international superstar," according to Entertainment Tonight. The outlet also noted that the "Colombian reggaetonero" was presented with the Global Icon Award at the 2020 Premio Lo Nuestro awards thanks to the fact that he's been such a force when it comes to "globalizing Latin music." Beyond that, in July 2019, The Guardian noted that while the singer "may not be a household name in the U.K., ... J Balvin is arguably — statistically — one of the most successful musicians in the world right now."
Indeed, as The Guardian explains, "with monthly streaming figures that currently surpass those of Drake, Justin Bieber, and Cardi B," Balvin "is second only to the unstoppable Ed Sheeran." As of this writing, Balvin also happens to have more than eight million followers on Twitter, nearly 30 million YouTube subscribers and more than 44 million Instagram followers. If you're one of those followers or an avid fan, you may think that you're beyond familiar with the star, but read on to find out a few facts that you might not have known about J Balvin.
J Balvin grew up 'where evil was born'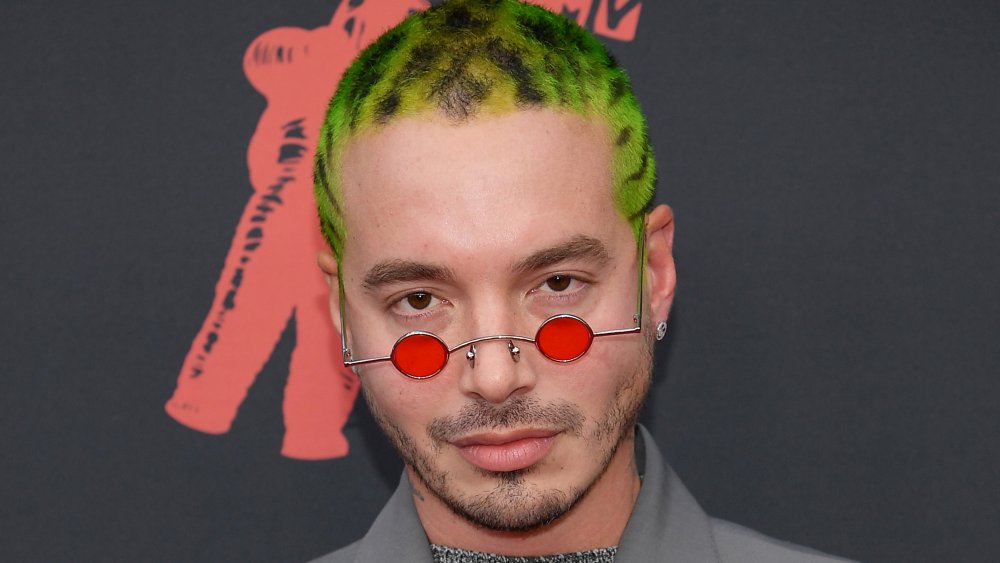 Dimitrios Kambouris/Getty Images
While J Balvin (full name José Álvaro Osorio Balvín) enjoyed a "relatively privileged life" while growing up in Medellín, Colombia, according to The Guardian, "this was still drug kingpin Pablo Escobar's town in the 1980s and 90s." Indeed, Balvin himself has said that "Medellín is basically where evil was born." He added that he had been "aware of the violence since birth," remarking, "That was made part of your reality even if you weren't part of that life. Kidnappings and massacres, we grew up listening to that every day."
Balvin faced that reality yet again when he appeared in Matthew Heineman's documentary The Boy From Medellin. "Do even the most apolitical artists have a responsibility to find and take a stand when society is crumbling, or should the forms of pop that have always ridden along on surface pleasures still be allowed to be a demilitarized zone?" Variety asked. Apparently, that is what Balvin "faced ... [in November 2019] when a personally triumphant hometown stadium show happened to coincide with his native Colombia reaching a flashpoint of historic turmoil."
Beyond that turmoil, Balvin told The Guardian that when it comes to his hometown, "it's beautiful to see how the city is right now." He explained that "[a]fter hell, the only way you can go is to heaven and that's what happened in [his] city. It's such a beautiful place, people are so positive; everyone wants to help each other."
Despite his positive outlook, that doesn't mean Balvin hasn't faced dark days.
J Balvin has dealt with depression and anxiety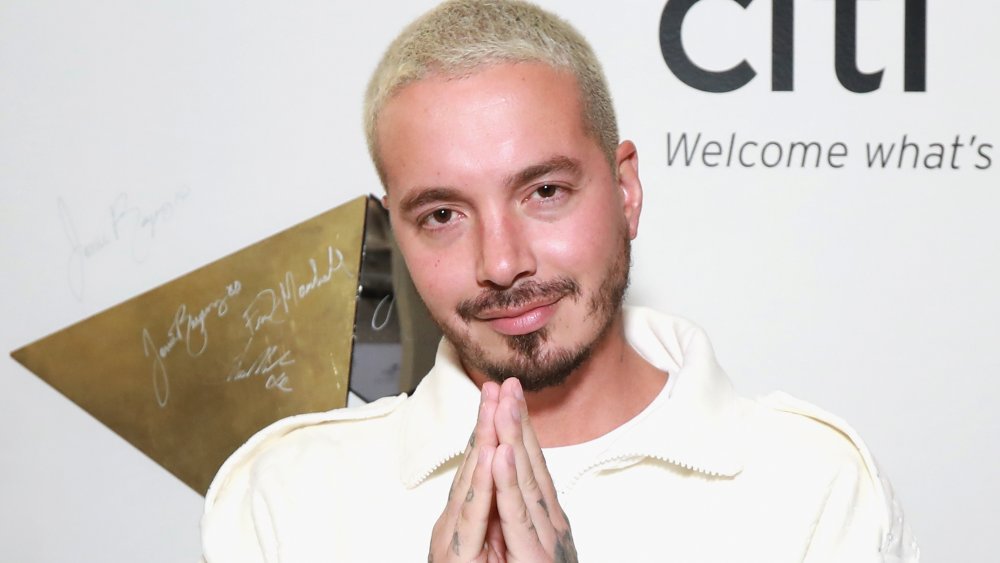 Jc Olivera/Getty Images
While, these days, J Balvin's life may seem like a dream, during his time as a rising star, he went through "a really stressful moment in life," telling The Guardian that "everything was going crazy for [him]." He added, "I was lost in too many ways." Ultimately, Balvin started to "started to experience anxiety," according to the outlet. "It's the heart, the feeling that you're out of your body, the feeling that you're not conscious of your breath; that's the worst part. And, of course, this emptiness here," he said. "I've been through that and it's hell, it's really hard."
Balvin also dealt with depression, saying, "It was the worst time in my life." Although going to therapy "was the very last move" that he took to get better, he said it "was the most important one and that's when [he] understood things better." He also noted, "Depression is some different kind of monster that you cannot deal with if you don't have the right medication."
The Colombian singer now takes care of his mental health by not only taking medication, but by also doing "coloring books to relax and he doesn't drink, smoke or take drugs." He also meditates, revealing that it "saved [his] life." That's surely a reason why Balvin teamed up with "meditation guru Deepak Chopra," according to The Oprah Magazine, to release a free, 21-day meditation challenge called Renew Yourself: Body, Mind & Spirit. The goal is to make "self-care and mental wellbeing more accessible to Latinx communities worldwide."
If you or someone you know is struggling with mental health, please contact the Crisis Text Line by texting HOME to 741741, or call the National Alliance on Mental Illness Helpline at 1-800-950-NAMI (6264).