Why BTS' Collaboration With McDonald's Is Causing A Stir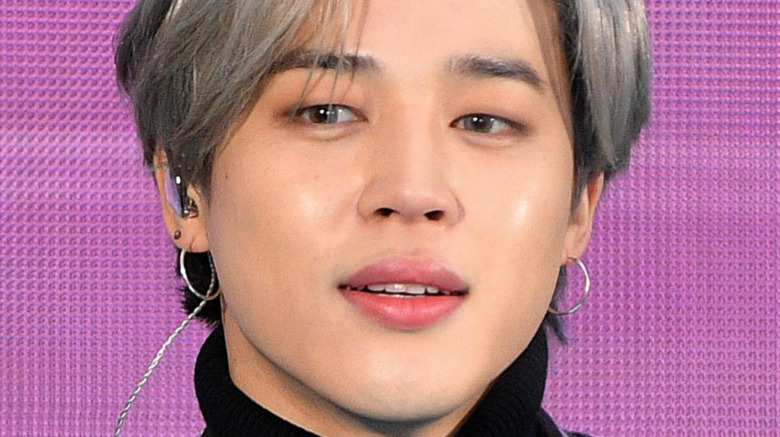 Dia Dipasupil/Getty Images
McDonald's is teaming up with BTS, and the BTS Army is freaking out! In April 2021, the fast food chain announced the collaboration with the boy band, which includes the "BTS Meal" and photo cards of each band member. 
Mickey D's previously collaborated with Travis Scott who made a reported $20 million from endorsing the fast food chain and the Travis Scott/McDonald's merch that fans went wild for, per Forbes. J Balvin jumped on the bandwagon next, announcing the J Balvin meal of a Big Mac, fries, ketchup and an Oreo McFlurry. Unfortunately for the singer, Balvin's merch deal seemed to have taken a turn for the worse, with Insider reporting that the line got canceled. And who can forget the beloved McDonald's jingle "I'm Lovin' It" that was sung by Justin Timberlake in 2003? Now, BTS is getting their turn. 
Ahead of the May 2021 drop of the "BTS Meal" in the U.S. and 11 other countries, per USA Today, BTS fans are reacting to the news, with some already planning to throw their summer diet plans out the window.
BTS' McDonald's meal is bringing South Korean sauces to the U.S.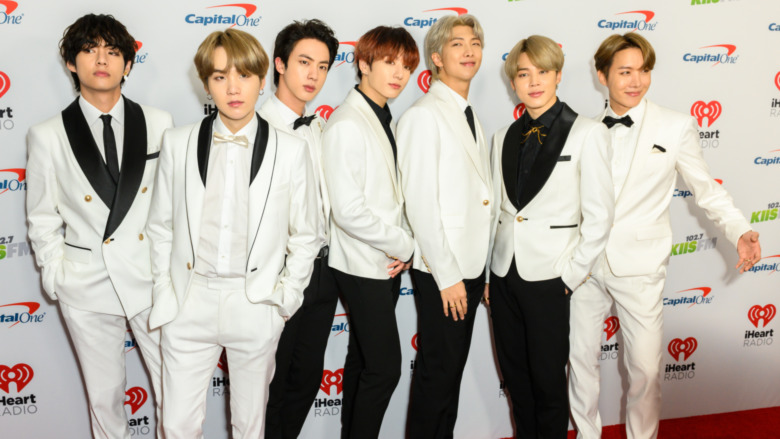 Shutterstock
News of McDonald's celebrity collab with BTS sent the BTS Army into a whirlwind of excitement and speculation, with fans trying to figure out how the May 26, 2021, drop might coincide with new music. The "BTS Meal" from McDonalds will include a 10-piece Chicken McNuggets, medium fries, and a Coke, per USA Today. New to U.S. stores will be a sweet chili and cajun dipping sauces that are popular in South Korea to go along with the "BTS Meal."
"The band has great memories with McDonald's," said BTS' record label in a statement (via USA Today). "We're excited about this collaboration and can't wait to share the BTS Meal with the world."
Fans are already gearing up for the drop, with one noting how the BTS Army may cause a traffic jam just getting to McDonald's. Another joked about ruining his diet thanks to the collab, and one fan even poked at the fast-food chain, writing, "mcdonalds watching me pull up for the 20th time that day." It seems like when it comes to BTS' McDonald's collab, the army sure is "Lovin' It!"