Why BTS Almost Broke Up In 2018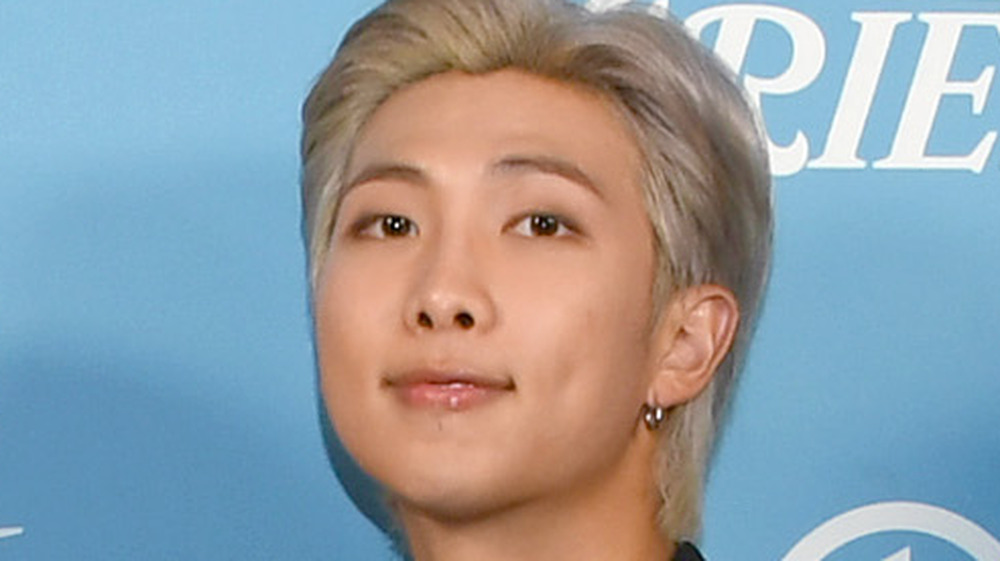 Jon Kopaloff/Getty Images
The following article contains mentions of mental health issues.
BTS is arguably the most successful and well-known boy band in the world right now. For the uninitiated, BTS is a South Korean K-pop group composed of seven very good-looking boys: RM, J-Hope, Jungkook, V, Suga, Jin, and Jimin.  Since its founding in 2013, BTS has done what no other K-pop groups have done — with the possible exception of Blackpink — by breaking out so globally onto the world stage.
In its short existence, BTS graced the cover of Time, performed on U.S. late-night shows, embarked on world tours, and was even nominated for a 2021 Grammy... and that's just the footnotes of their accomplishments. All that success means that BTS has acquired as devoted a fan base as any band could ever want. Seriously, think Beatles fans mid-'60s or *NSYNC fans circa 1999 — they have nothing on BTS Army. The point is, BTS has grown from a popular K-pop band to a worldwide sensation that everyone from your 12-year-old cousin to your 60-year-old mom loves. 
You can imagine, then, that fans were shocked and horrified to learn that BTS also most broke up in 2018. Here's what we know.
BTS were 'mentally struggling,' according to Jin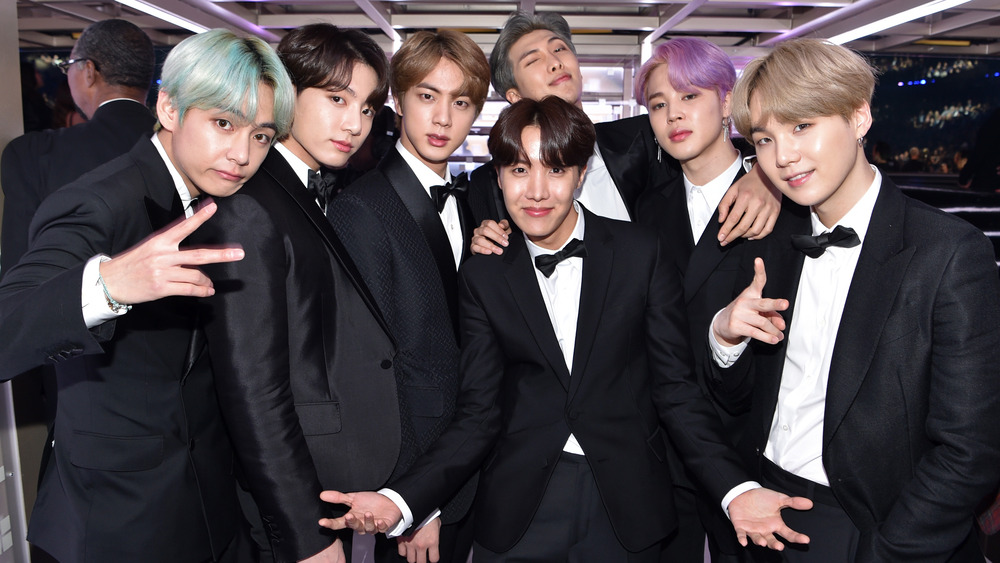 John Shearer/Getty Images
Much to the surprise of fans around the world, BTS admitted they nearly broke up in 2018 during a Dec. 14, 2018 speech at the MNET Asian Music Awards. "I'm happy to be receiving the Artist of the Year.... 2018 was a year that made me wonder if I could be this happy in my life. I will make 2019 an even more amazing year," said Suga, per AllKPop, cryptically referring to a challenging 2018.
Jin picked up where Suga left off and shed some light on what he meant. "I remember early this year," he began. "We were mentally struggling at the beginning of the year. While talking amongst ourselves, we even considered disbanding," Jin explained to a room full of shocked fans, per AllKpop. "I think it's so fortunate that we got ourselves together and was able to bring good outcomes. I want to thank my members who helped me get myself together and the ARMYs who love us."
Members of BTS further explained the difficulties they faced at the beginning of 2018 in the band's docuseries, Break the Silence, per Koreaboo. According to J-Hope, the band was having a hard time dealing with their newfound popularity. "In 2018, I think a lot of unexpected things happened that year. Honestly, it felt a bit scary because we never expected so many things that came our way, and we were actually doing them."

If you or someone you know is struggling with mental health, please contact the Crisis Text Line by texting HOME to 741741, or call the National Alliance on Mental Illness Helpline at 1-800-950-NAMI (6264).