The Real Reason BTS Isn't Giving Up On Their Grammy Dreams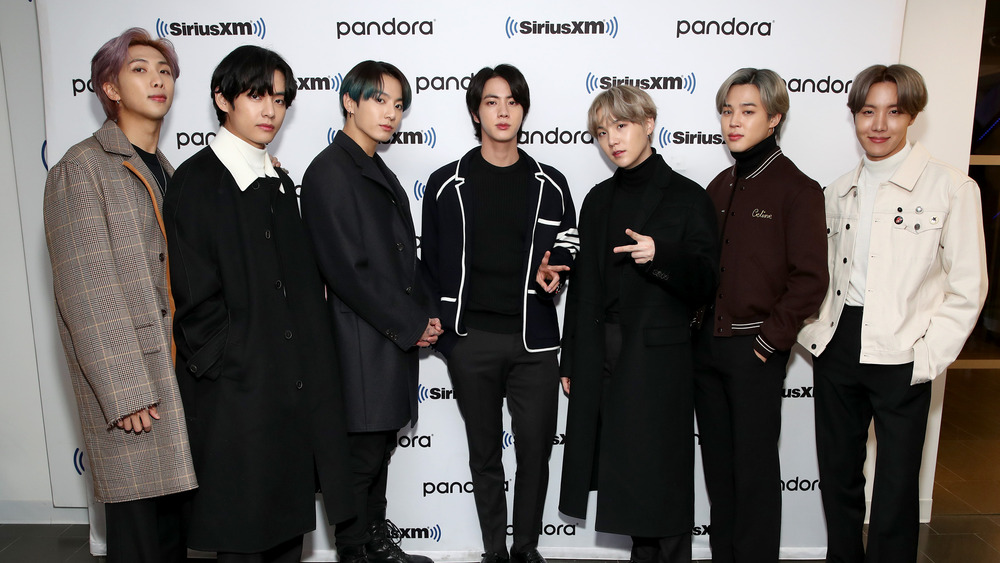 Cindy Ord/Getty Images
In the days following the 2021 Grammy Awards on March 14, 2021, the worldwide fandom known as the BTS Army was reportedly furious about the fact that their favorite K-pop super band ended the night without an award. While BTS was nominated for a Grammy in 2019, Esquire noted that the 2021 ceremony marked the first time the band had been nominated for their music, rather than in a more technical category. 
While the snub might still be a sore subject for their fans — especially considering that BTS Army were the ones behind the hashtag #scammys after the group lost to Lady Gaga and Ariana Grande for Best Pop Duo/Group Performance — it appears band members Jin, Suga, RM, Jungkook, V, Jimin, and J-Hope aren't throwing in the towel yet. So why exactly are the K-pop sensations refusing to give up? Read on after the jump to find out.
BTS has a new Grammy goal in mind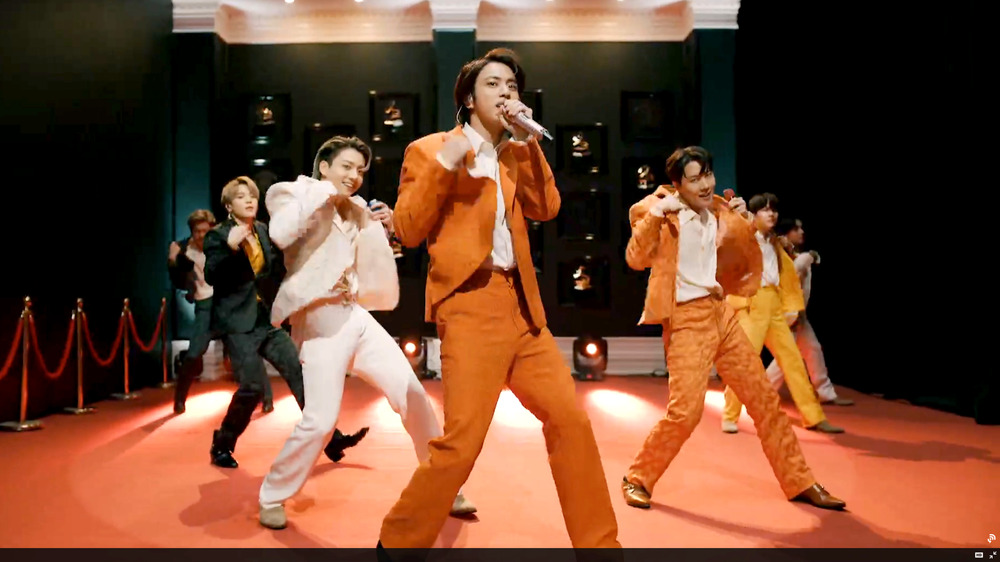 Theo Wargo/Getty Images
Jimin, RM, J-Hope, Jungkook, Suga, and V seemed to take their loss at the 2021 Grammy Awards in stride — look no further than the reaction video they posted shortly after the category winner was announced. In fact, the awards show upset has only seemed to add to their ambition and drive. In a March 25, 2021 interview with The Korean Herald, members of the supergroup seemed to suggest that the loss was, in the end, a reminder of their past successes as well as a new goal to strive for.
"Being nominated itself was great, but I guess I wanted to win an award," reflected V in his comments to the Korean newspaper, adding that "not winning somehow refreshed me," and that he thinks "it will be a driving force for becoming better." Bandmate Suga then shortly concurred with V's analysis before offering his own take on the matter: that in the wake of the loss, their new professional milestone is now winning a Grammy "before the end of our career."
The Grammy upset for BTS might still be hard for the BTS Army to digest, but their nomination and performance at the event was already history-making. As The New York Post pointed out on March 14, the band became the first K-pop outfit ever to perform one of their own songs – specifically, one that they were nominated for — on the Grammy stage.