The Real Reason BTS Changed The Meaning Behind Their Name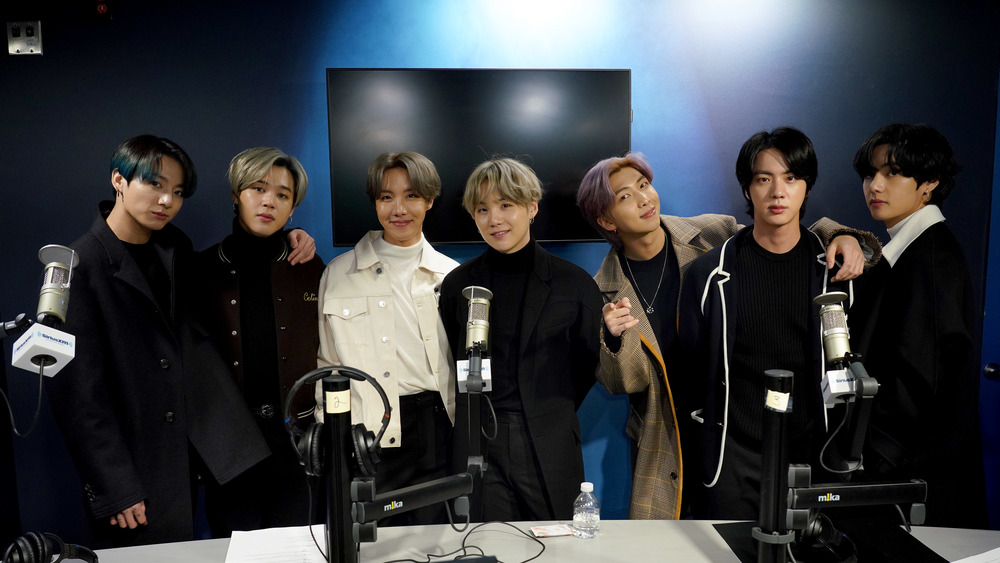 Cindy Ord/Getty Images
While the K-pop supergroup BTS might have secured world domination after the release of their English language hit single "Dynamite" in August 2020, there's one thing about the band that many of their fans and followers have never given a second thought: the meaning of their name. 
BTS band members Jin, Suga, RM, Jungkook, V, Jimin, and J-Hope have changed the topography of pop music as we know it. They've gone so far as to inspire wide-sweeping forms of activism among their fans, spur on discussions about embracing healthier forms of masculinity, and even change legislation in their home country of South Korea. Still, despite all that, the actual meaning behind the band's acronymic name alludes many. That is, until now. 
In a December 2020 profile of the group in Esquire, journalist Dave Holmes provided an explanation of what "BTS" stands for — and why the band actually changed the definition over the years. Read on after the jump to find out why BTS changed their name's meaning.
BTS originally stood for this Korean term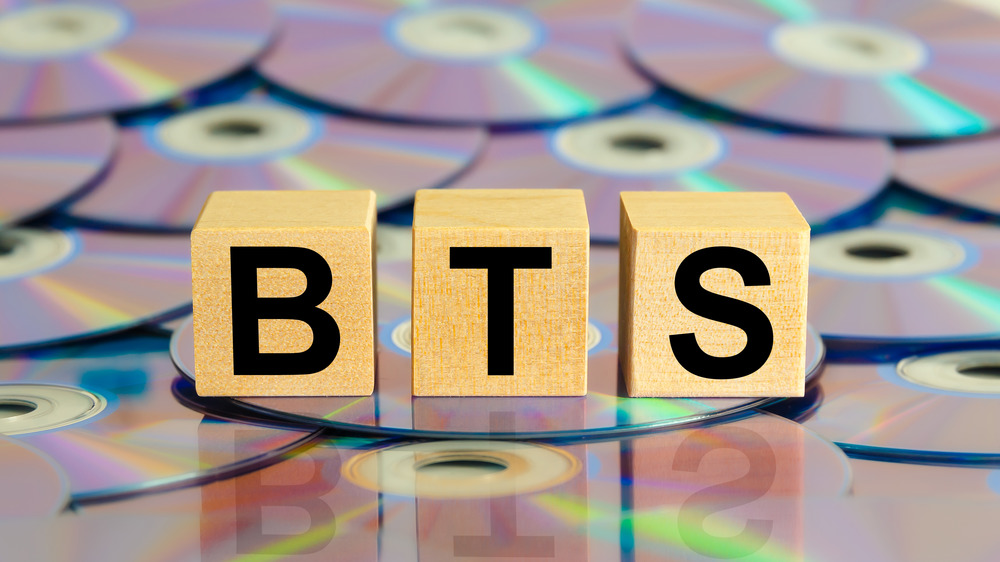 Shutterstock
As Esquire profiler Dave Holmes explained in his December 2020 feature on the band, the name BTS began as an English acronym for a Korean phrase, "Bangtan Sonyeondan," which translates approximately to "Bulletproof Boy Scouts." While the word "bulletproof" might seem like an odd choice for a band that has done much to spread positive messages about self-acceptance and the importance of mental health awareness, it was meant to convey something else entirely.
Speaking to Affinity magazine in May 2016, J-Hope elaborated on the meaning behind the old version of the band's name. "[It] has a profound meaning," J-Hope explained at the time. "'Bangtan' means to be resistant to bullets, so it means to block out stereotypes, criticisms, and expectations that aim on adolescents like bullets, to preserve the values and ideal of today's adolescents." Indeed, this clarification seems a lot more on-brand with the band's ethos overall.
But nowadays, BTS use a newer meaning for their acronym. In fact, the acronym "BTS" garnered another meaning as the band began to reach English-speaking audiences overseas. 
The new English meaning of BTS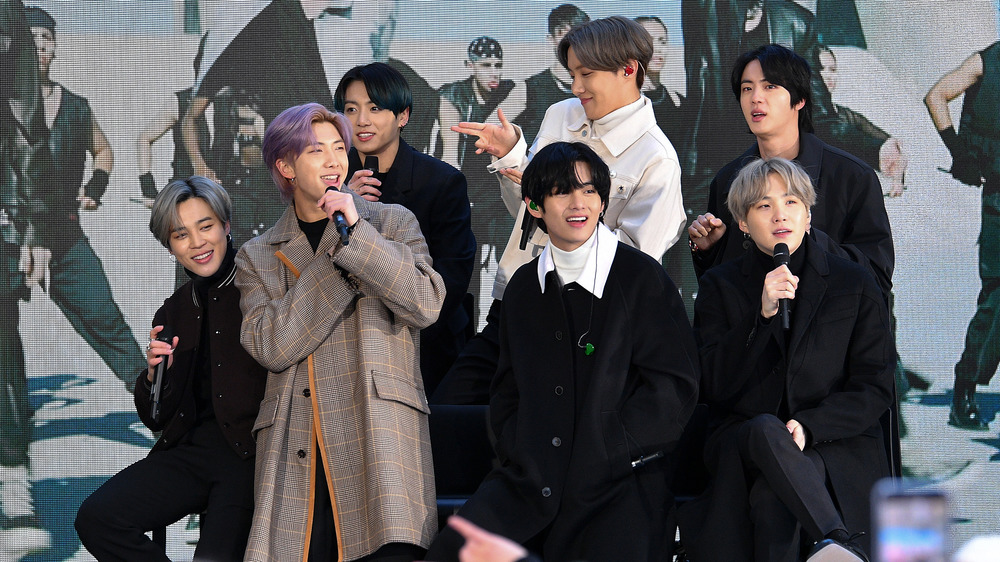 Dia Dipasupil/Getty Images
Per Esquire, the meaning of BTS' acronym changed after the band started to develop a following among Western, English-speaking audiences. BTS' management team and label, the K-pop tastemaker Big Hit Entertainment, decided on "retrofitting" the band's name in English, changing the acronym to stand for "Beyond the Scene." As Big Hit Entertainment explained it (per Esquire), "Beyond the Scene" stands for "symbolizing youth who don't settle for their current reality and instead open the door and go forward to achieve growth."
So, does this new description still fit the musical act that performs under it? All signs point to yes. Esquire writer Dave Holmes put it like this: "Their affection with one another, their vulnerability and emotional openness in their lives and in their lyrics, strikes me as more grown-up and masculine than all the frantic and perpetual box-checking and tone-policing that American boys force themselves and their peers to do." 
When it comes down to it, the letters "BTS" do indeed contain multitudes — and it's not surprising that the highly successful band is so big that not even one name can contain them all.