Jimin Says This Is The BTS Bandmate He Fights With The Most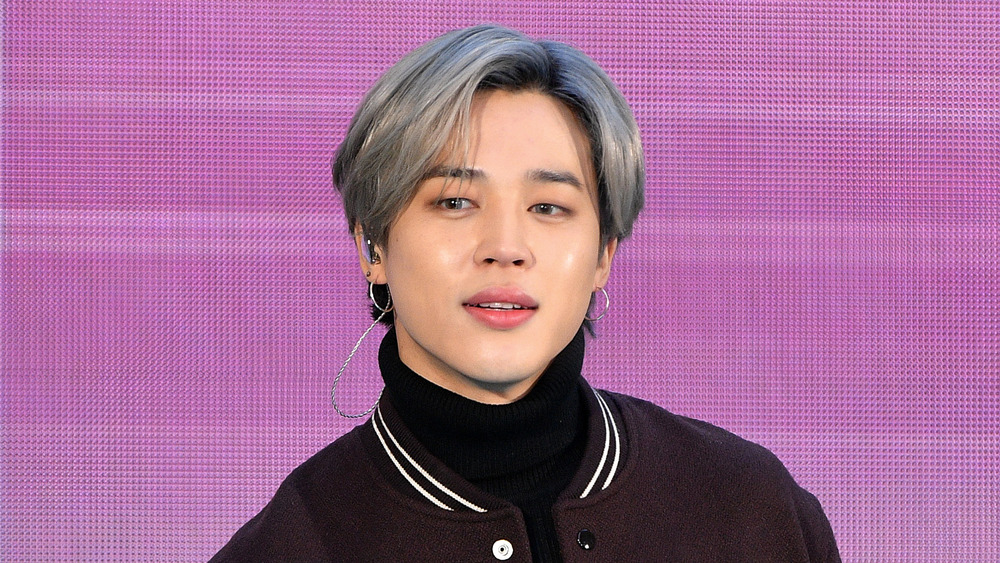 Dia Dipasupil/Getty Images
Suffice it to say, if you're human, you argue. It's a universal truth that ranges from microcosms like the family unit and typical social circles to much larger entities like communities and entire countries. So if the whole world argues, it's pretty obvious that icons do too — which means that, yes, even the members of the beloved K-pop phenom BTS are sometimes the subjects of the occasional one-on-one kerfuffle like the rest of us. But don't take our word for it: just ask one of the supergroup's beloved members, Jimin, who said as much in an interview for a November 2020 profile for the magazine Esquire.
During the course of Esquire's in-depth look at the lives of bandmates Jin, Suga, RM, Jungkook, V, Jimin, and J-Hope — which also broached larger topics like toxic masculinity and the stigmatization of mental health issues, among other things — one of the main threads woven throughout the piece by each member of the K-pop septet was their unabashed, genuine affection for each other, a kindred level of comfort. It's perhaps this very bond which let each member of the band not only speak so openly about their admiration for each other, but also of how that very sense of intimate familiarity can also lend itself to the occasional bout of bickering — specifically with Jimin. So who is the person Jimin is prone to having it out with most often? Read on after the jump to find out. 
The person Jimin fights with the most in BTS is his 'best friend'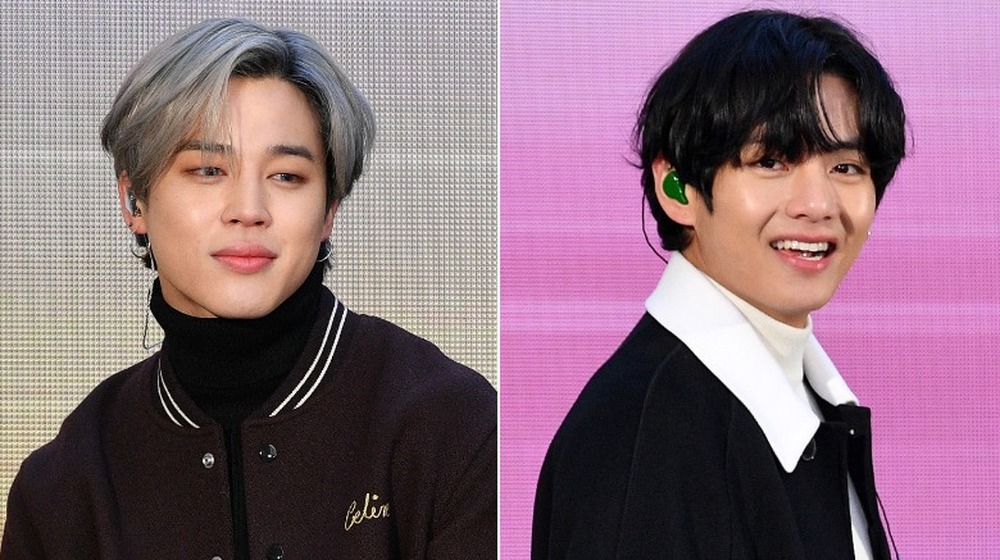 Dia Dipasupil, Dia Dipasupil/Getty Images
Much like their superstar K-pop cohort Blackpink, BTS bandmates Jin, Suga, RM, Jungkook, V, Jimin, and J-Hope all live together — which means that much like anyone who shares a space with a person or people they love in some way, there's bound to be moments of friction. And according to the members of BTS themselves, when it comes to the person Jimin spats with the most, it's his best friend and fellow bandmate V — a moment which was revealed after fellow BTS member J-Hope finished praising the singer for his "passion for the stage" and his creativity during the interview with Esquire. 
Jimin himself then took his turn to speak, using it to laud V, who he said is a person and musician "loved by so many" before calling him his best friend. Fellow BTS member Suga then seized the opportunity to poke fun at the pair, teasing that the two were also the most prone to fighting within the band. Taking the jibe in stride, V then protested that both he and Jimin hadn't "fought in three years," adding that the distinction of the BTS members most likely to get into a barb-throwing bout now belonged to Jin and Jungkook. 
Despite the affectionate ribbing, what the moment really revealed was a lot less about band infighting and a lot more about the way their friendship has revolutionized the idea of masculinity itself. 
BTS' openness about fighting is a big deal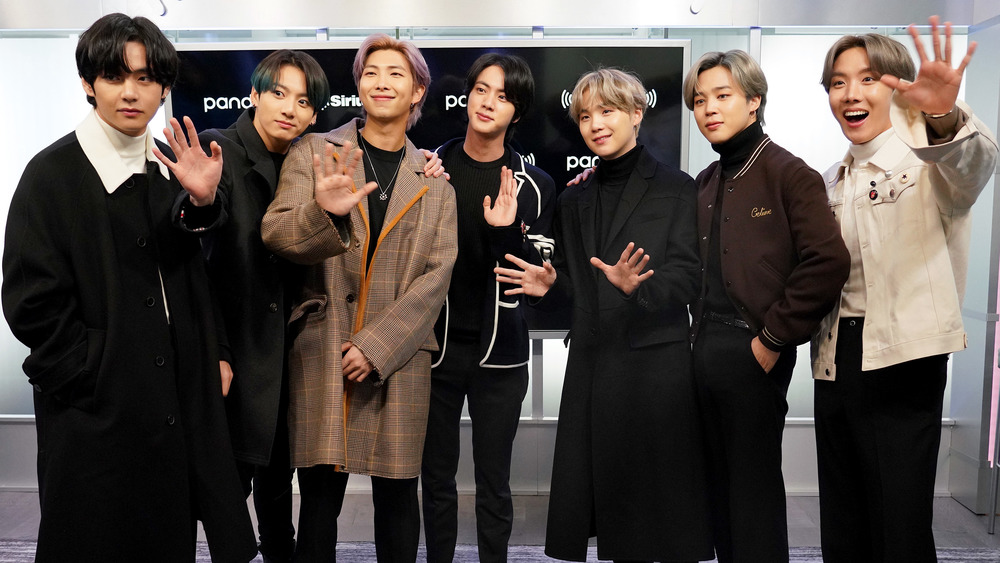 Cindy Ord/Getty Images
As both critics and fans can attest, the reason BTS stands out among the legion of K-pop acts vying for fame is largely due to not only their openness on subjects like mental health and self-acceptance — a topic which BTS rapper RM has advocated for on an international scale – but how that it  led to a widespread shake up in terms of reframing masculinity.
According to Psychology Today, a major factor as to why men are less likely to seek out mental health services has mostly to do with a prevailing masculinity "norm": that it "is not okay for boys and men to express or discuss their emotions." As members of BTS demonstrated in their November 2020 Esquire profile, part of combating that stigma is to combat it with its diametric opposite.
 "There is this culture where masculinity is defined by certain emotions, characteristics," Suga explained in the interview with Esquire. "What does being masculine mean? Many pretend to be okay, saying that they're not 'weak,' as if that would make you a weak person. I don't think that's right. People won't say you're a weak person if your physical condition is not that good. It should be the same for the mental condition as well." 
So while V and Jimin might have the occasional fight, the fact that not only can they admit that but speak about it out loud says much about what makes BTS a true standout.