Why All Seven BTS Members Live Together In A Tiny Condo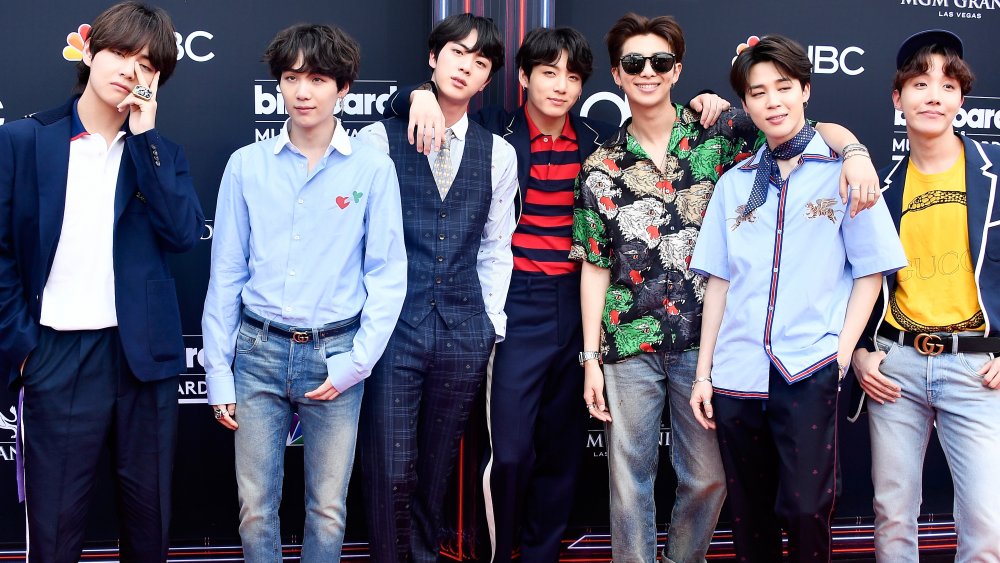 Frazer Harrison/Getty Images
K-pop boy band BTS has been traveling the world seemingly non-stop for the last couple years, doing everything from awards shows to sold-out concerts. It only makes sense that when the boys have a little down time, each of them would want a place to call their own. However, that's not exactly the case. As opposed to each guy having their own little piece of real estate to go home to, all seven members of BTS actually live together. 
The band moved into their current digs in December 2017 (via the South China Morning Post). They put down roots at Hannam THE HILL, the most expensive apartment complex in South Korea. Their suite cost a whopping $6.53 million, but the band didn't have to fork up the dough. Bang Si-hyuk, founder of BTS' agency Big Hit Entertainment, reportedly signed the rental contract for the suite. 
So why, despite being worth millions of dollars apiece, are the boys okay with packing into one condo? 
It's a testament to the BTS bond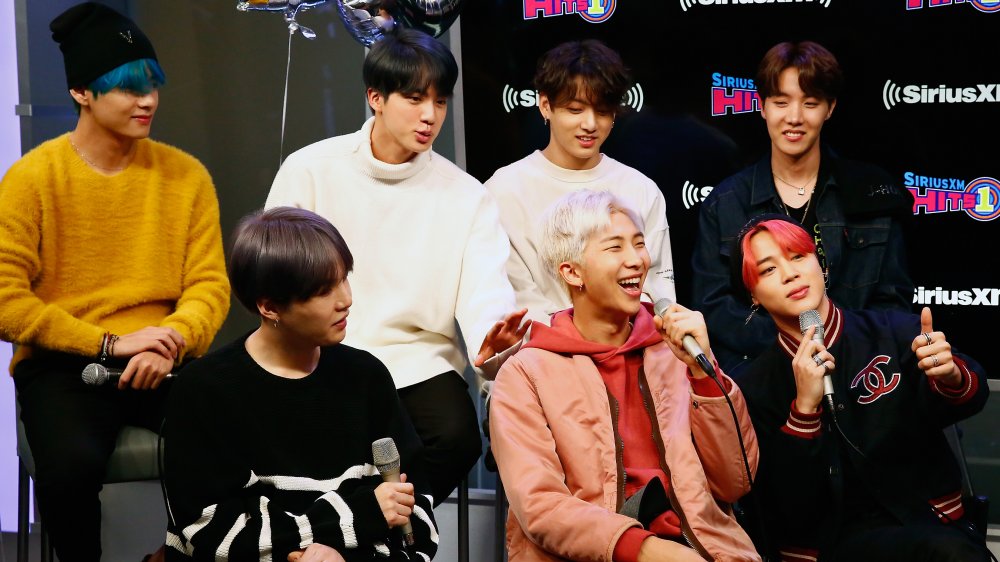 Astrid Stawiarz/Getty Images
According to SCMP, one reason the boys relocated to their Seoul pad is because it gives them a comfortable place to hang out and recuperate when they return to their home country. Another alluring factor was the apartment complex's security features. When you're international superstars, you can't just have people walking up to your door willy-nilly. An aspect that doesn't appear to have been a deal-breaker? Personal space. According to The Hollywood Reporter, the young pop stars sleep two and three to a room.
Practicality aside, what's the biggest reason the BTS boys live together? As it happens, they genuinely enjoy being in each other's company. It's rare for international superstars to continue living together after they've made it big, but the band clearly isn't letting the success go to their heads. According to Ilgan Sports (via SCMP), "The seven members of BTS have built a strong bond after living together in a small house." And no, the "small house" isn't the more than 3,000 square foot suite. 
Prior to becoming the BTS fans know and love today, the boys had much more modest living arrangements. However, regardless of where they call home, the BTS boys are just happy to be together. "We've been roommates for a long time now, and I think there's a reason we've been able to stay together for so long," said J-Hope about rooming with his bandmate Jimin. "We naturally try to give way to the other and we can rely on each other. I'm the older one and Jimin really does listen to me well. We don't usually say this to each other face-to-face, but I'm always grateful to him."
The lease for their current condo is set to expire in November 2019 (via Koreaboo). Find out why, in addition to potentially looking for a new place, the band could also soon be looking for a new roommate.