Inside Sofia Pernas And Chrishell Stause's Tarnished Friendship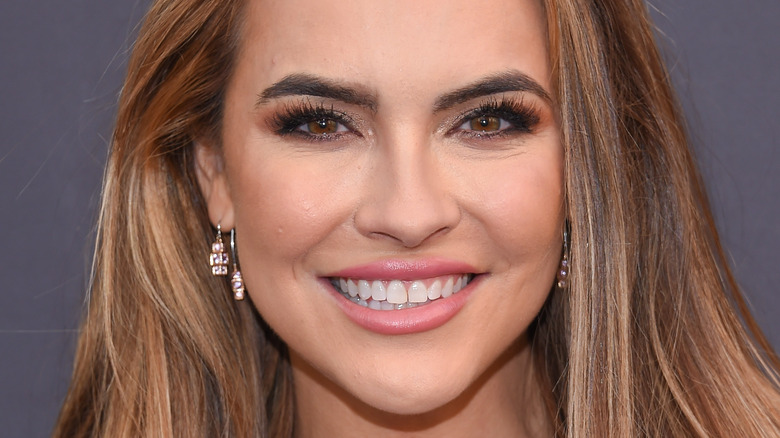 Shutterstock
When Justin Hartley pulled the plug on his marriage back in November 2019, the entertainment industry was just as shocked as his wife, Chrishell Stause. That's because the couple did not show any indication of something being wrong behind the scenes, as they posed on red carpets together, bought a Los Angeles mansion together, per Variety, and had even wished each other a happy birthday on social media.
Stause was so blindsided by the move that it took her some time to recuperate from Hartley's sudden move to end their marriage. She opened up to Entertainment Tonight in August 2020 about how she felt about Season 3 of her Netflix hit "Selling Sunset" coming out as she coped with her divorce on and off-screen. "I am going to go under a rock and I am going to go off the grid," she said. "It was not something I would have chosen obviously, but hopefully the viewers will follow us along the journey and be kind."
Little did Stause know that at the time, her ex-husband was moving on with his former "The Young and the Restless" co-star Sofia Pernas, making their complicated triangle a real-life soap opera. In fact, the move tarnished Stause and Pernas' friendship for good. Read on below to find out how.
Chrishell Stause was left blindsided by her ex-husband Justin Hartley's behavior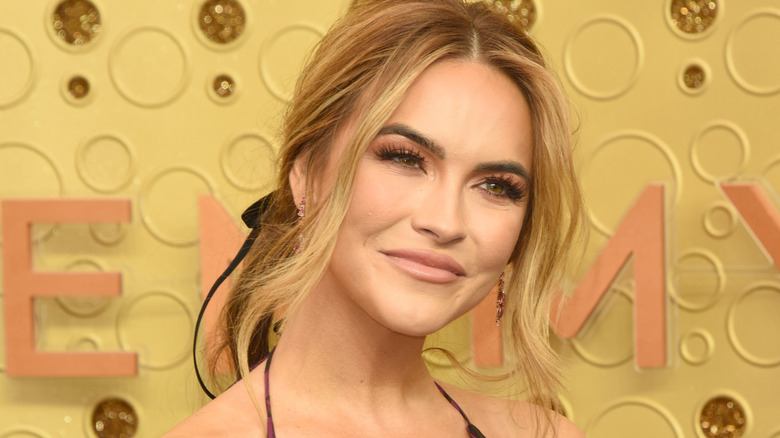 Shutterstock
Even though Chrishell Stause is known for her daytime television role as Jordan Ridgeway on "Days of Our Lives," she did have a minor role as Bethany Bryant on "The Young and the Restless," which happens to be the same soap that her future husband was on, too. Stause joined the cast in 2016, per IMDb, which was the same time that Justin Hartley was playing his character of Adam Newman. Sofia Pernas was also on the soap as Marisa Sierras.
Stause and Hartley tied the knot in 2017 and during their marriage, the actor was rather good friends with Pernas. The two soap opera beauties often liked and commented on each other's posts on social media, according to The Daily Mail. But after Hartley filed for divorce from Stause in late 2019, he seemingly moved on to Pernas a few short months later, as the two of them were photographed getting rather up close and personal during the COVID-19 pandemic in early 2020, per E! News. This prompted many fans to believe that Hartley and Pernas spent the lockdown period getting to know each other very well while Stause was still mourning the demise of her marriage. Stause has not commented on Hartley's romance with Pernas, but she no longer keeps up with either of their social media handles. 
Justin Hartley is not giving away any personal spoilers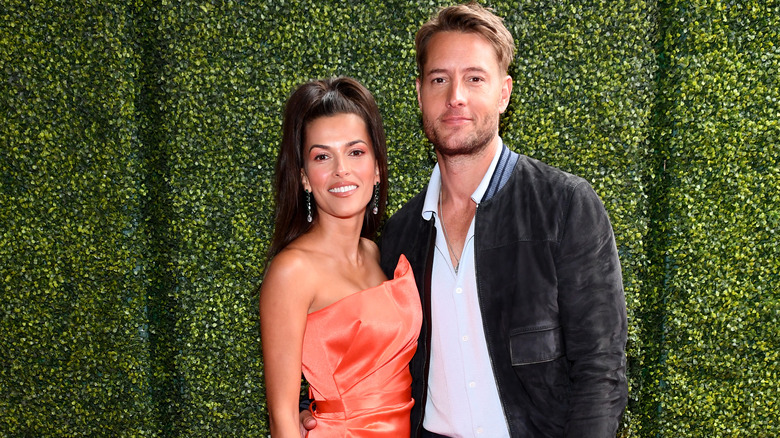 Kevin Mazur/2021 Mtv Movie And Tv Awards/Getty Images
Justin Hartley and Sofia Pernas went Instagram official on New Year's Eve 2020, with Hartley sharing a selfie of them dressed in festive outfits. Per People, the "The Young and the Restless" alums secretly got married in May 2021. And according to the handsome actor, he couldn't be any happier with the way his personal life is going. "I'm really happy with where I am. I'm happy with my career, I'm happy with my personal life, I'm healthy, I'm safe — I'm all of those things. I'm very thankful," he said on Radio Andy in October 2020. 
Regarding his public life, Hartley said, "For the people who want to just dive into the gossip and believe everything they read, then that's fine, too, if they're getting entertainment from that," before adding that he plans to keep his private life to himself. In other words, he's not about to spoil the script for the soap opera that is his own life.