The Item Camila Cabello Stole From Kensington Palace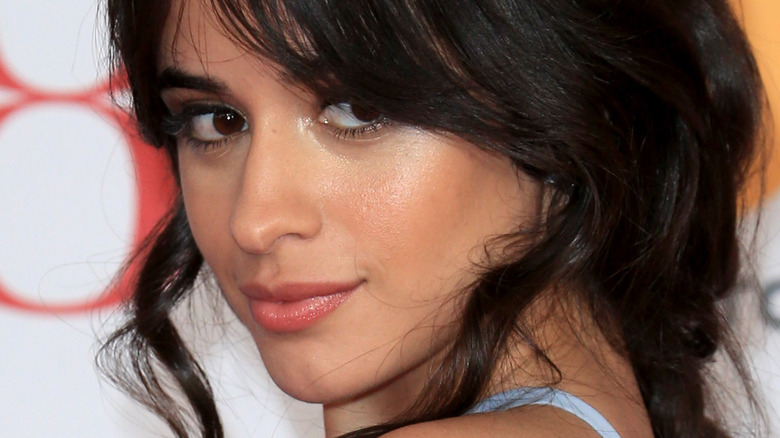 Shutterstock
Camila Cabello has come clean about the illegal thing she did in Kensington Palace. The artist sat down with BBC Radio 1 host Greg James in November 2019, and the two reminisced about their timing touring the famous British royals' home in the U.K., along with Cabello's mom. The former Fifth Harmony member had joined James at the palace to meet winners of Radio 1's Teen Hero Awards.
"The last time I saw you, we were at the palace," said James in the interview, to which the pop star responded with, "Don't tell anybody what my mother and I did." James went on to reveal that the two were getting ready to meet the Duke and Duchess of Cambridge, aka Prince William and Kate Middleton, when the radio host looked to Cabello and said, "You've got to steal something." The pop singer responded at the time, asking James "You triple-doggy dare me?" and he did.
Read on to find out what the "Havana" singer stole and how the royals reacted when they found out.
Camila Cabello apologized to Prince William and Kate Middleton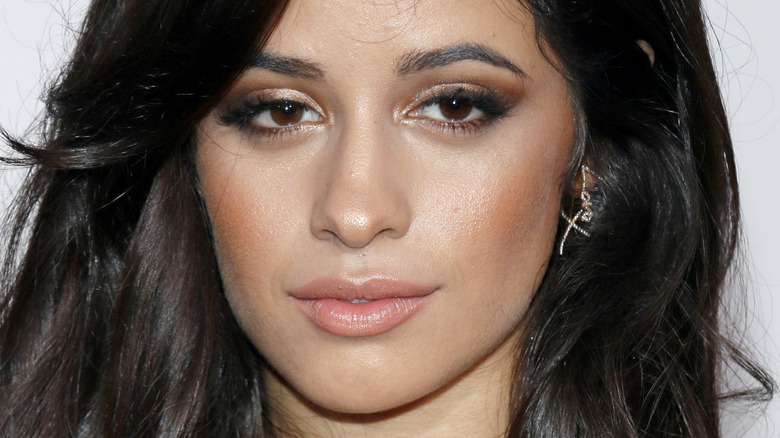 Shutterstock
Opening up about the time she stole something from Kensington Palace, artist Camila Cabello said to BBC Radio 1 host Greg James, "You can't not do a triple-doggy dare. If there's anything I've learned in my life, it's that. So I did it." So, what did the pop star steal? A pencil.
"And then, you  — to one of the palace people — called me out on it, and you were like, 'She stole a pencil!' And I was like, 'Oh, my God.' And I put it in my mom's purse, and my mom was like, 'No, we have to give it back,'" recounted Cabello. The singer stood her ground on her "triple-doggy dare" and told her mom, "No, I have to take the pencil," adding "I'm sorry. I still have it. I'm sorry, William, and I'm sorry, Kate."
The confession didn't go unnoticed across the pond. Once a video of Cabello's BBC Radio 1 interview hit the internet, Prince William and Kate responded via Twitter with one simple emoji: a pair of eyes. Well played!
Other celebs broke protocol when meeting British royalty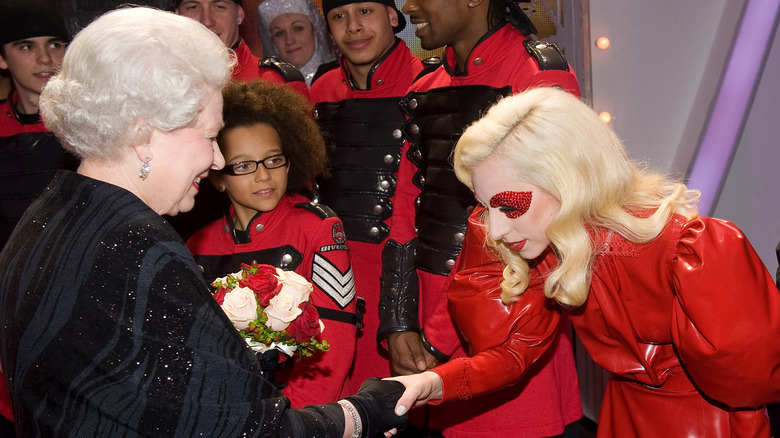 Wpa Pool/Getty Images
Camilla Cabello isn't the only high-profile figure to have a blunder at a royal palace.
Former first lady Michelle Obama admitted in her memoir "Becoming" that she broke royal etiquette protocol by wrapping her arm around Queen Elizabeth II. "Forget that she sometimes wore a diamond crown and that I'd flown to London on a presidential jet; we were two tired ladies oppressed by our shoes," wrote Obama on her meeting with the queen (via Insider). "I then did what's instinctive to me anytime I feel connected to a new person, which is to express my feelings outwardly. I laid a hand affectionately across her shoulder." The former first lady continued, "if I hadn't done the proper thing at Buckingham Palace, I had at least done the human thing."
Lady Gaga, on the other hand, did the Lady Gaga thing and opted to wear the brightest statement outfit for her meeting with Queen Elizabeth II, a royal etiquette no-no. Dressed in a red latex Atsuko Kudo gown, Gaga met the highest royal in 2009, according to Vanity Fair, in a dress that was, in a way, a Gaga-version of the queen's own gowns.