What Really Happened Between Prince Charles And Princess Diana's Sister?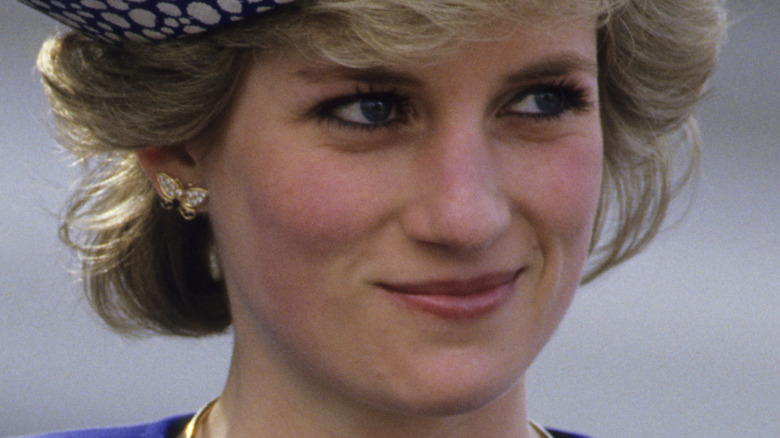 Georges De Keerle/Getty Images
When it comes to tumultuous royal relationships, Prince Charles and Princess Diana's rocky marriage often comes to mind. Though their marriage would ultimately come to an end, and Diana would tragically die just a year after their divorce, there was plenty of drama throughout the years they were together. According to Vogue, Charles and Diana first met in 1977, and by 1981, Charles had proposed to a 19-year-old Diana, igniting a media firestorm that would only become more intense as time went on.
Many people recall that Charles and Diana's marriage was not the happiest, largely due to the fact that Charles was having an affair with Camilla Parker Bowles, a fact that Charles himself has admitted to (via The New York Times). After Diana's death, Charles would eventually go on to date and marry Camilla, though people will likely never forget the drama that went down during his and Diana's union.
While many people are pretty familiar with Camilla, there was actually another woman who may have been pining for Charles, as well: Diana's sister, Lady Sarah Spencer! Keep reading to learn more about Charles' relationship with Sarah and how Diana felt about it.
Lady Sarah Spencer made it clear that she would never marry Prince Charles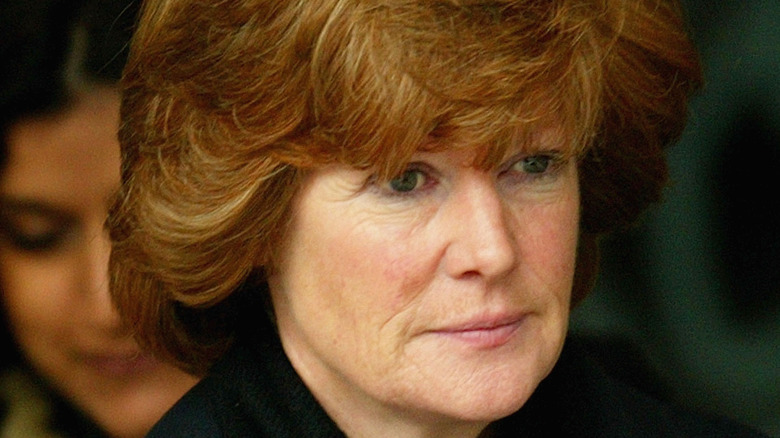 Scott Barbour/Getty Images
While most people are familiar with Prince Charles' relationship with Princess Diana, he may have had eyes for Diana's sister, Lady Sarah Spencer, first! According to The Sun, Charles and Sarah had a "fling," but Charles apparently called things off between the two.
So, were Charles and Sarah ever serious about one another? According to Sarah herself, the answer would be a definitive no. In 1978, Sarah told Time that there was "no chance" of her marrying Charles, explicitly stating that she was "not in love with him." "I wouldn't marry anyone I didn't love whether he were the dustman or the King of England," Sarah further explained. 
Though she made it clear that she did not love Charles, she did still admit to enjoying his presence. "Charles makes me laugh a lot. I really enjoy being with him," she said. She also described him as a "romantic who falls in love easily," which perhaps explains Charles' eventual fast-paced union with Diana.
Princess Diana may have seen Prince Charles and Lady Sarah's relationship differently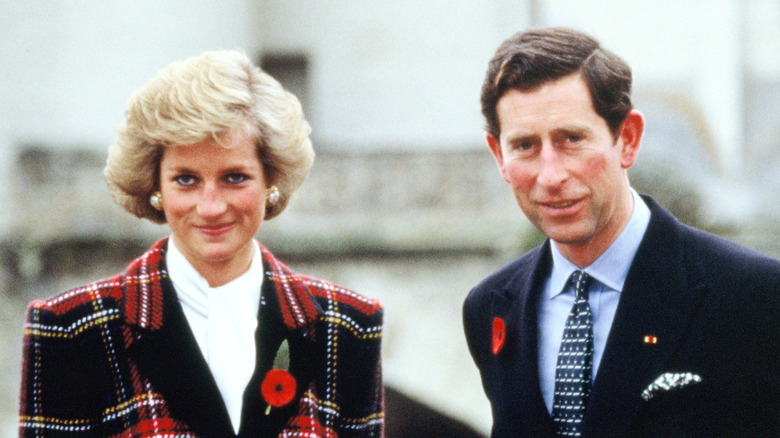 Georges De Keerle/Getty Images
While Lady Sarah Spencer made it pretty clear that she would never marry Prince Charles, Princess Diana may have seen things play out a little differently between the two. 
In 1991, Diana recorded some thoughts for Andrew Morton, who wrote "Diana: Her True Story." The long-lost recordings were then transcribed by the Daily Mail and they definitely paint a different picture about Sarah and Charles' relationship than Sarah let on. "My sister Sarah was all over him like a bad rash, and I thought, 'God, he must really hate that,'" Diana said in the recording. Lady Di then went on to recall one of her earlier memories with Charles, in which he asked her to show him the art gallery after dinner. "And I was just about to show him the gallery and Sarah comes up and tells me to push off," the late princess explained.
In the recordings, Diana also recalled Charles' 30th birthday, and more specifically, some tension with Sarah over the fact that Diana was also invited to the party: "'Why is Diana coming as well?' my sister asked. I said: 'Well, I don't know, but I'd like to come.'"
Regardless of what went down between herself and Charles, Sarah was ultimately the person who introduced Charles and Diana (via The Sun) — and the rest, of course, was history.