Inside Making A Murderer Subject Steven Avery's Life Today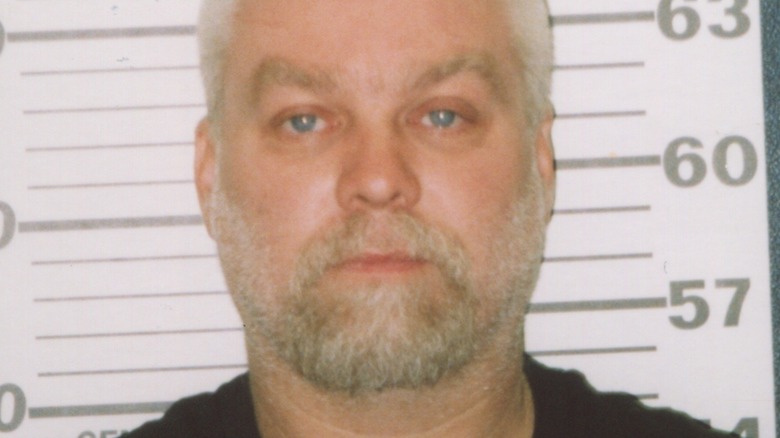 Netflix
The 2015 Netflix series "Making A Murderer" covered the death of Teresa Halbach and the allegations that Steven Avery and his nephew Brendan Dassey were responsible. The series was a huge hit for Netflix, and Season 2 debuted in 2018 (per Variety). Now, many wonder what Avery's life is like as he sits in prison.
As People detailed, Halbach disappeared on October 31, 2005 after visiting the Avery Auto Savage to take photographs for "Auto Trader" magazine. Less than two weeks later, charred remains believed to be hers were found on the Avery property. Soon, Halbach's vehicle was found on the property as well. Wisconsin's Post Crescent noted that Avery was found guilty of first-degree intentional homicide in March 2007, and he was sentenced to life without parole.
When Netflix debuted Season 2 of "Making A Murderer," attorney Kathleen Zellner represented Avery. Zellner had developed a reputation for challenging convictions, and she took an interest in Avery's case after watching the first season of "Making A Murderer" (per The Guardian). "Watching his facial expressions during the trial, I thought there was a strong possibility he was innocent," she told the outlet. She recalled a case she'd been appointed to where she "spent hundreds of hours with somebody who really was a killer and a sociopath," and she insisted, "I know the difference" between someone innocent and someone guilty. Since taking on Avery's case, most updates regarding how he's doing in prison have come through her. Keep reading to learn more.
Kathleen Zellner believes Steven Avery is innocent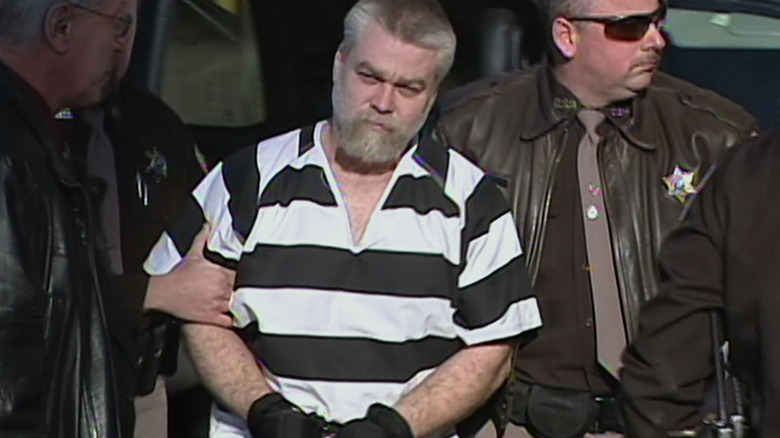 Netflix
People reported in 2018 that in Wisconsin's Waupun Correctional Institution, Steven Avery has stayed in contact with friends and family and worked in the prison kitchen. And in August 2017, the Post Crescent provided a glimpse into life at the prison. The cells are small, with a bed, foot locker, sink, and toilet. The days typically began around 6 a.m., with lights off at 10 p.m. Days are spent working, attending classes, doing programs, or simply being in the cells. While there were computers available, inmates were not allowed access to the internet. Email was available, at a per-email cost. Inmates could watch local television channels, but no cable.
Since taking over Avery's case, Zellner has worked to prove her client was wrongly convicted. As she told The Guardian in 2018, "I am positive of it. I know that he's innocent." As she has pursued new evidence and submitted documents to get Avery's conviction overturned, she's also shared updates on his life. 
In an August 2019 Instagram post that showed Avery visiting with his mother, Zellner wrote, "The power of love outshines the politics of hate every time." A couple of months later, Zellner shared a new Instagram post with another photo of Avery. "If you think Steven Avery has given up on being freed think again!!!" She added, "He is surrounded by people who love & support him. We work on this case everyday & we will prevail...you can count on it!!!!"
Steven Avery was hit with multiple difficult developments
In December 2020, Kathleen Zellner wrote on Instagram that Steven Avery was doing well. "Talked to Steven Avery today. He sounds strong, positive & is optimistic about the appellate court," she wrote. As People detailed in April 2021, Zellner argued a crucial witness had been sidelined in the original trial. But on July 28, the Wisconsin Court of Appeals denied Avery a new trial, despite Zellner's argument, per The Wrap.
Shortly before the court decision, and the day before his 59th birthday, Avery's mother, Dolores Avery, died, noted TMZ. "Losing my parents before I got out has always been my worst nightmare. Now it has happened," Steven said to TMZ. "I worry my Dad will not live to see me as a free man. Today I lost the person I most wanted to take care of and give a better life when I am freed. Per TMZ, Dolores reportedly had dementia and received hospice care for a few weeks prior to her death. According to Steven's brother, Earl, she hadn't spoken with Steven in eight or nine months.
Zellner acknowledged that Steven had already been feeling down. The day before Dolores' death, Zellner wrote on Instagram that Steven was "super depressed" over the wait for the court decision. She urged her followers to write to him, insisting, "You can make a difference — contact him please!!!" For now, Steven's fight for freedom continues as he sits in his cell at the Wisconsin prison.