Inside Jeff Bezos' National Enquirer Controversy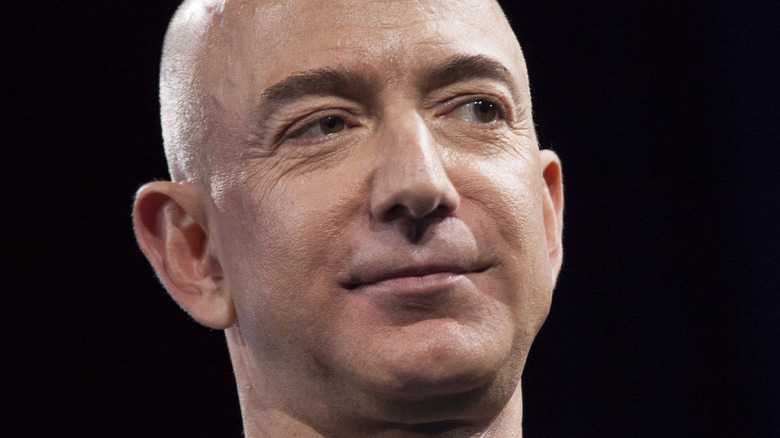 David Ryder/Getty Images
Vast wealth can lead to drama and numerous lawsuits. Jeff Bezos, Amazon founder, would know all about it. The world's richest man was sued by Michael Sanchez for defaming him after the National Enquirer published a story about Bezos' extramarital affair with his sister Lauren Sanchez in 2020, according to The New York Times. Michael claimed that Jeff defamed him after "graphic, nude" photographs were leaked to The Enquirer in January 2019. Those illicit photos surfaced shortly after Jeff announced his divorce from MacKenzie Bezos, to whom he was married for 25 years (via Business Insider).
At the time, the Enquirer's reporting shocked the world as the news organization claimed to have tracked Jeff and Lauren "across five states and 40,000 miles, tailed them in private jets, swanky limos, helicopter rides, romantic hikes, five-star hotel hideaways, intimate dinner dates and 'quality time' in hidden love nests." The outlet also published illicit texts Jeff sent to Lauren when their relationship hadn't been made public yet. The bombshell reports prompted Jeff to launch an investigation and lawsuit into the Enquirer. Keep reading to find out how the lawsuit has panned out.
Jeff Bezos claimed that the Enquirer had political motivations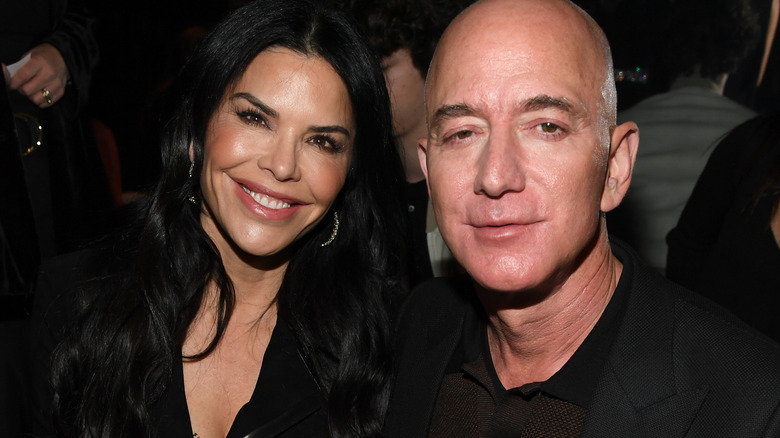 Kevin Mazur/Getty Images
According to The Daily Beast, Jeff Bezos ordered an investigation into the National Enquirer weeks after the outlet published his private messages to girlfriend Lauren Sanchez, insinuating he had an affair. Bezos' personal head of security, Gavin De Becker, was in charge of the investigation and said that he thought the leaks were "politically motivated."
Per Business Insider, the Enquirer's publisher, AMI, has close ties with Donald Trump, who reportedly has feuded with Bezos over the years. AMI denied De Becker's accusation that the leaks were politically motivated, but the investigation initially pointed to Lauren's brother, Michael, who was also an outspoken Trump supporter. Though Michael denied all accusations and filed his own lawsuit against Bezos, his sister Lauren was not convinced of his innocence.
"Michael is my older brother. He secretly provided my most personal information to The National Enquirer — a deep and unforgivable betrayal," Lauren said in a statement through her lawyers in February 2020 (via The New York Times). "My family is hurting over this new baseless and untrue lawsuit, and we truly hope my brother finds peace."
But if you thought the family feud was entertaining, Bezos added another layer to the controversy during his investigation into the Enquirer.
Jeff Bezos published letters he received from AMI on his blog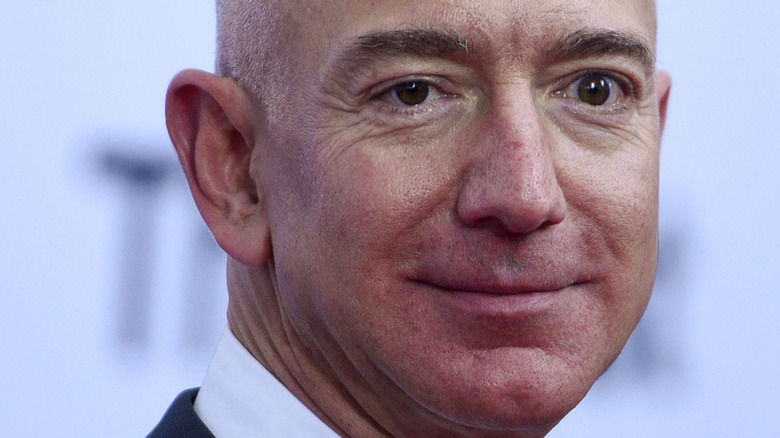 Leigh Vogel/Getty Images
In February 2020, Jeff Bezos took his fight against AMI further when he wrote on his blog that the publisher had been threatening to release more explicit photos of him if he didn't stop with his investigation over the leaks. "I was made an offer I couldn't refuse," Bezos wrote on his Medium profile, before publishing the emails he'd received from the publisher. Bezos also added that he chose to make the emails public because they did not want to "capitulate to extortion and blackmail."
In the emails, AMI demanded that Bezos retract his claims that the publisher's reports into his affair were politically motivated. In addition, Bezos hinted that AMI might have also targeted him because he owns the Washington Post, which provided "unrelenting coverage," according to Bezos, of the murder of its journalist Jamal Khashoggi, who was murdered by Saudi Agents in 2018. The Guardian reported that Bezos' phone was hacked five months before Kashoggi's death and alluded that the Enquirer obtained Bezos' photos during the hack. AMI has denied those claims.
As a result of Bezos publishing AMI's emails, the publisher went into a deep financial crisis and was looking for buyers to save the Enquirer's reputation in April 2019, according to The New York Times. Bezos' lawsuits against AMI and Michael Sanchez remain ongoing.