Who Is Zoe McLellan's Ex-Husband, J.P. Gillain?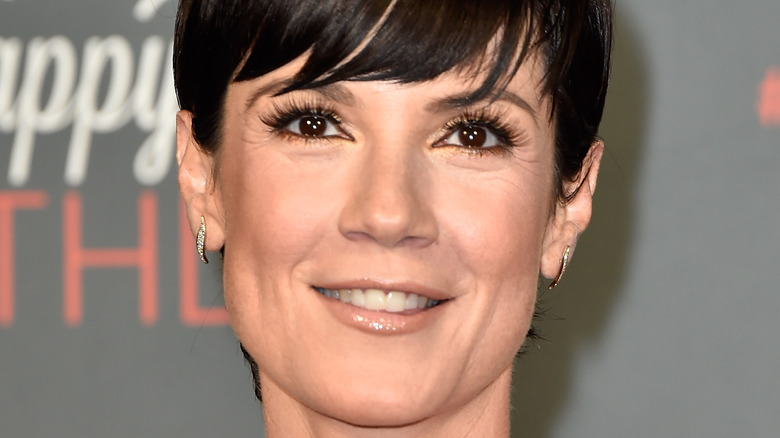 Pascal Le Segretain/Getty Images
The following article includes allegations of child abuse and sexual assault.
Actor Zoe McLellan is making headlines these days and not for good reasons. The former "NCIS" star is wanted for kidnapping her son and apparently hasn't been seen since 2019, according to TMZ. McLellan is best known for her role as Meredith Brody on both military crime dramas "NCIS" and "NCIS: New Orleans," which she appeared on from 2014 to 2016. She's also known for the ABC series "Dirty Sexy Money," which starred in from 2007 to 2009. Fans may even recognize McLellan from appearing in Meghan Markle's former TV series "Suits" or for her role in the thriller series "Designated Survivor."
These days, however, McLellan may be known more for the criminal charges she faces and her bitter custody war with her ex-husband, J.P. Gillain, whom she shares an 8-year-old son with. Gillain is an actor himself and has appeared in several series, including ABC's "For the People" and HBO's "Westworld," according to his IMDb. It doesn't appear that Gillain is working on anything now outside of clearing his name after he faced serious criminal allegations (more on that later) and tracking down his son.
McLellan and Gillain tied the knot in 2012. McLellan told People that she told him right away that she was looking for something serious because she wanted to become a mother. "We got pregnant the first time we had sex. Pretty fast and furious," she recalled. Sadly, the two split in 2016 and it seems they have been battling over their son ever since. 
J.P. Gillain is searching for his son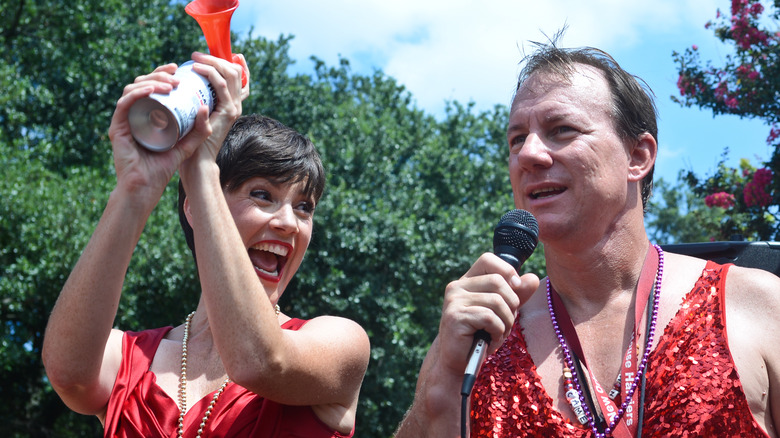 Shutterstock
Actor J.P. Gillain is searching for his son, who he says he hasn't seen or heard from since April 2019, according to TMZ. Gillain's ex-wife, former "NCIS" star Zoe McLellan, is now wanted out of LA county on kidnapping, child custody deprivation, and child stealing charges from issues that began in 2017. It was then that Gillain claimed that McLellan had taken their son to Toronto while she filmed "Designated Survivor" without his permission. Gillain's lawyer recently revealed the child is still missing, and Gillain believes that he is still with McLellan.
In December 2020, Gillain even shared a child abduction wanted poster of McLellan on his Instagram. He captioned it, "Please share and reach out if you know anything about where this person is! She's abducted my son." The actor also claims that he fears for his safety, telling Radar, "Zoe's psychological and mental state is not normal... She's not totally there."
Furthermore, Gillain claimed that McLellan put their son in a "mental institution for children who are suicidal," which he disagreed with. He explained, "His mom and I could only see him for one hour a day. He went from being with his parents every day to being in an institution where he had to learn how to sleep on his own." It's clear Gillain is wrapped up in this custody battle these days and has been for quite some time. Yet, he did have some legal problems of his own.
J.P. Gillain was arrested over some serious allegations
While J.P. Gillain's ex-wife, "NCIS" actor Zoe McLellan, is currently wanted on kidnapping charges, Gillain faced some serious allegations of his own after he was arrested in Louisiana for "first-degree rape and aggravated crime against nature" in January 2020, according to the Daily Mail. McLellan claimed Gillain had been abusing their son. She revealed (via WDSU), "There's no script I've ever read that's been as awful as this." She continued, "However, I always tell my son that we are warriors, not worriers, and we are fighting for him and that I will be able to keep him safe."
Gillain, however, denied the charges, and blamed McLellan for using the allegations as a ploy to keep him from his son. He told Radar, "I didn't do any of that. It's a complete fabrication. And the concerning aspect of it is that is [sic] seems that it was so well-planned." The charges were eventually dropped due to insufficient evidence.
Yet Gillain appears to still be struggling with all of this. He revealed, "I couldn't believe this woman that I was married to, that I have a child with, that I never did anything fundamentally wrong to physically ... that she could just sit there, right across from me, and lie her heart out." It seems that while Gillain was once an actor looking for fame, he sadly found himself famous for a different reason: a shocking custody battle with his ex.
If you or someone you know may be the victim of child abuse, please contact the Childhelp National Child Abuse Hotline at 1-800-4-A-Child (1-800-422-4453) or contact their live chat services.