Why Queen Elizabeth Attended Camilla's First Wedding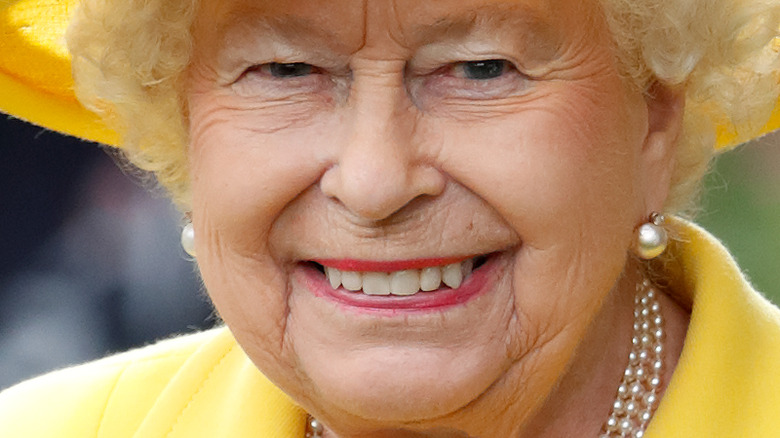 Max Mumby/indigo/Getty Images
Camilla Parker Bowles was previously married to Andrew Parker Bowles. According to Town & Country, the two were first introduced by Andrew's younger brother Simon. They dated "on and off for several years" before Andrew proposed. During Camilla and Andrew's courtship, the two reportedly dated other people, according to Marie Claire. Andrew stepped out with Princess Anne, for example, and Camilla linked up with Prince Charles. It was long thought that Charles was in love with Camilla at the time, but she married Andrew after he ended things with Anne, according to the report.
At the time, Andrew was feeling pressure from his family to get engaged, Town & Country reports. And while Camilla was thought to be very much in love with Andrew, the engagement was reportedly "forced" on his part. Nevertheless, on July 4, 1973, the couple wed in London. The wedding took place at the Guards Chapel in London, and the reception was held St. James's Palace. According to the report, Andrew's parents "were friends with the Queen Mother." They were so close, in fact, that Andrew served as a page at Queen Elizabeth's coronation in 1953. 
Given this information, it's not surprising to learn that Elizabeth was among the wedding guests on Andrew and Camilla's big day, but there may actually be another reason that she attended. Keep reading to find out more.
Queen Elizabeth attended Camilla Parker Bowles first wedding but Prince Charles did not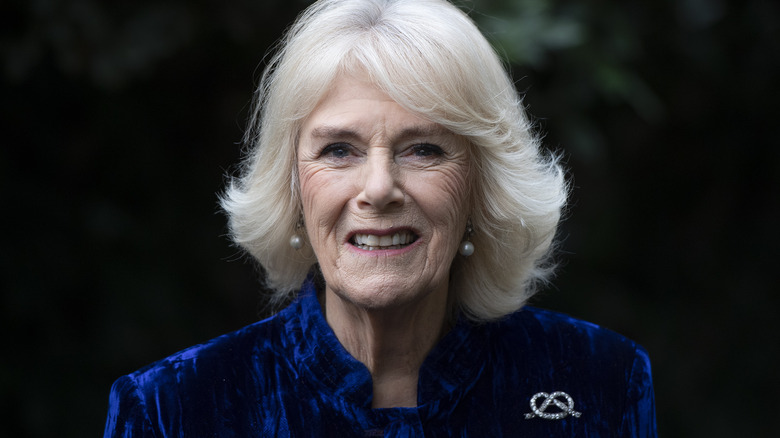 Wpa Pool/Getty Images
Queen Elizabeth was invited to Camilla Parker Bowles' first wedding because of her family's friendship with the groom's family. However, according to Express, the queen had an ulterior motive for attending. It is believed that the queen wanted to be sure that Camilla got married that day — because the queen wanted to make sure that she stayed away from Prince Charles. "People have said, slightly tongue-in-cheek, that the senior members of the Royal Family were there at the wedding just to make sure it really happened. There was this enormous relief in royal circles. This Camilla problem had now gone away for good," royal author Tom Quinn told Channel 5, via Express. 
While the queen was in attendance at the wedding alongside Princess Anne and Princess Margaret, the one person who was noticeably absent was Charles, who had been serving in the military at the time. "It would have been very hurtful for him to see the woman that he stilled loved being married to somebody else," Royal biographer Ingrid Seward said, according to Express. 
Of course, Charles would go on to marry Princess Diana in 1981, and both he and Camilla had families with other people. However, in the mid-80s, People magazine reported that Charles and Camilla began having an affair.
Prince Charles & Camilla Parker Bowles ended up together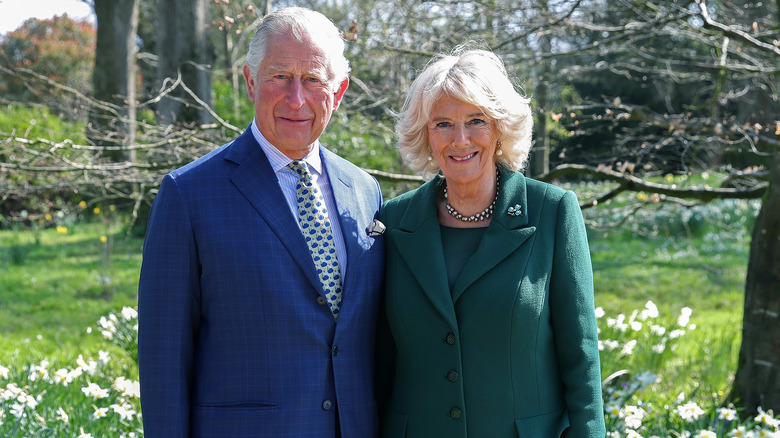 Chris Jackson/Getty Images
Prince Charles and Camilla Parker Bowles both ended up getting divorced from their respective spouses so that they could be together. The two didn't just jump right in to a full-blown relationship, but, rather, eased their way around Charles' family, and, eventually, they went public, according to Insider. It wasn't until the year 2000 that Queen Elizabeth would come face-to-face with Camilla, this time as Charles' girlfriend, not as a bride at a wedding. And while the queen may have tried her best to ensure that Camilla married off and left her son alone, Charles and Camilla found their way back to one another in the end — and they've been together ever since.
In February 2005, Charles and Camilla announced their engagement, according to the Guardian. Two months later, Charles and Camilla exchanged vows in a civil ceremony that took place at Windsor Guildhall, according to Insider. Although Charles' parents were not in attendance, they did celebrate the new couple at the formal reception that was held at Windsor Castle. The Duke and Duchess of Cornwall currently live together at Clarence House in London. When the queen dies, Charles will become the king of the UK. When that happens, Camilla is expected to be named princess consort, according to The Sunday Times.