Nick And Aaron Carter's Failed Reality Show You Probably Forgot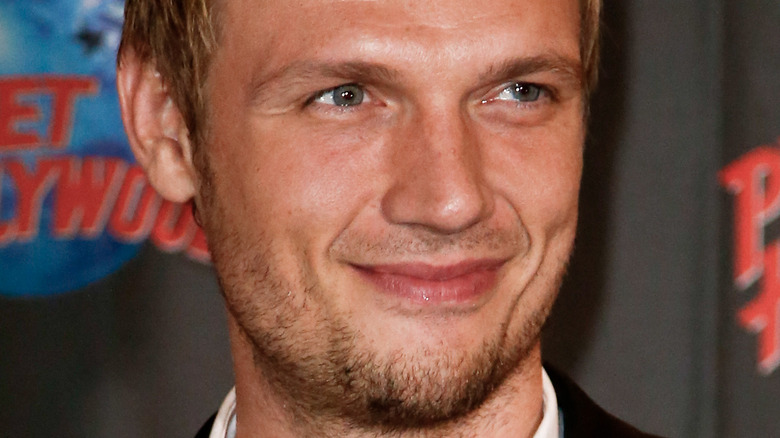 Shutterstock
It seems strange to think about now, but there once was a time when Nick Carter and Aaron Carter were best known for their budding singing careers rather than... well, everything else going on with them. The blonde brothers were actually early 2000s era superstars, with their clean-cut good looks, angelic voices, and busy love lives regularly making front cover news. These days, however, the siblings are still making headlines — but for all the wrong reasons.
From Nick's lifetime of alcohol abuse to his chronic misuse of prescription painkillers, the Backstreet Boys singer has seen his fair share of problems since his boy band heyday. Similarly, Aaron has endured a tumultuous two decades, plagued by financial troubles, legal issues, and substance abuse. Sadly, the brothers have also experienced significant strain on their relationship, something that was apparent in the reality show they starred in together. What reality show was this, you ask? Keep reading to find out.
The tragic truth of Nick and Aaron Carter's failed reality show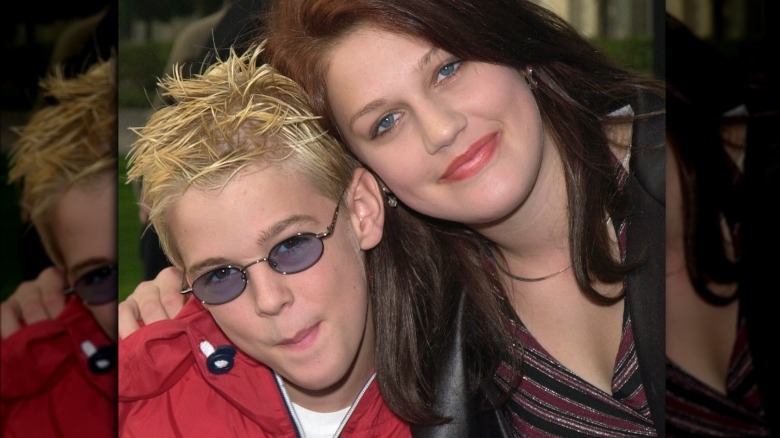 Shutterstock
If you are surprised to hear that Nick and Aaron Carter were on a reality show together, we can't blame you — "House of Carters" wasn't exactly "The Sopranos" (despite all the family in-fighting and dysfunction). In fact, you might be equally surprised to hear that the 2006 series starred not two, but five Carters, including additional siblings Angel, Leslie, and Bobbie Jean. The E! show followed the lives and careers of the family, including their many, many arguments and copious drinking. In the end, the show failed to gain a following and revive (or kickstart) any of the Carters' careers, with only eight episodes making it to air.
Unfortunately, the show didn't manage to strengthen family bonds either. Tragically, Leslie Carter (pictured above with Aaron) would pass away from a prescription drug overdose in 2012, only six years after the show's initial run. Her untimely death further highlighted the family's deep rift, with Nick skipping her funeral to perform a solo show. Have Nick and Aaron (and the rest of the Carters) managed to patch things up since their reality run?
How their reality show affected Nick and Aaron Carter's relationship today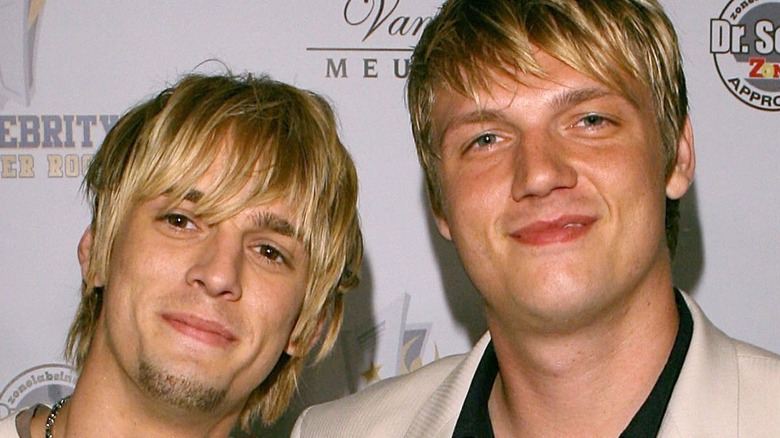 Michael Buckner/Getty Images
Interestingly, the failure of "House of Carters" didn't appear to put Nick Carter off the reality television idea: the "Now or Never" singer and his wife, Lauren Kitt Carter, chronicled their relationship on VH1's "I Heart Nick Carter" in 2014. The show also failed to make waves, like "House of Carters," also only airing eight episodes in total — one of which starred Aaron Carter himself. Sadly, neither show seemed to mend the brothers' troubled relationship, with Nick currently employing a restraining order against Aaron.
In a dark twist, Aaron has made some serious claims of abuse against both Nick and Leslie, allegations that Nick has dismissed as "delusional" (per ELLE). Whatever the truth might be, it seems clear that all the Carters have led troubled lives and suffered enormous personal tragedy. Unfortunately, while a happy ending does not seem to be on the horizon for the Carters anytime soon, here's hoping that everyone gets the help and healing that they need.
If you or anyone you know is struggling with addiction issues, help is available. Visit the Substance Abuse and Mental Health Services Administration website or contact SAMHSA's National Helpline at 1-800-662-HELP (4357).