The Truth About Kevin James' Wife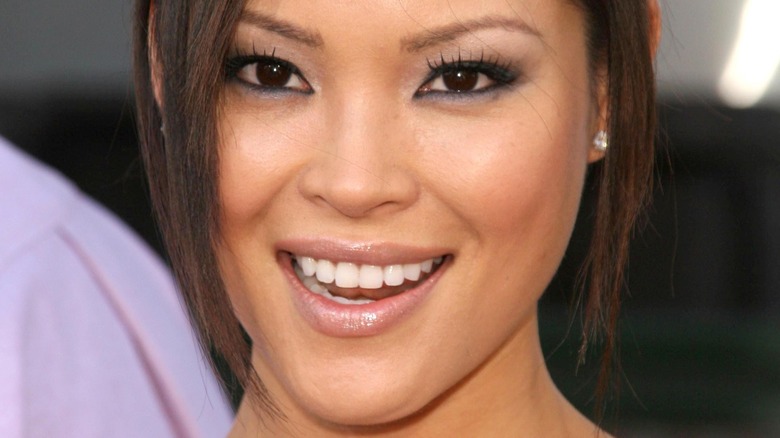 Shutterstock
Kevin James fans know all about his TV wife — that'd be Leah Remini, who played his spouse Carrie Heffernan for nine seasons on the hit CBS sitcom "The King of Queens" — but what about his real-life wife? Off-camera, James has been with his wife, Steffiana de la Cruz, since 2001 after they met on a blind date set up by the actor's then-interior designer, per Closer Weekly.
The couple got engaged two years later, and they married on June 19, 2004 ,with a wedding at St. Edward Catholic Church in Dana Point, California, and a lavish reception at the Montage Resort in Laguna Beach, according to Country Living. James and de la Cruz later welcomed four kids together: daughters Sienna-Marie and Shea Joelle, a son, Kannon Valentine, and youngest daughter Sistine Sabella, per Us Weekly.
Two decades after their first meeting, James is as smitten as ever with his wife. When celebrating his wedding anniversary with de la Cruz, James hit Instagram to post a photo with his wife and the caption: "You're all I need... and the kids... and Friday night pizza... and Sunday pasta... but that's it... you, the kids, pizza, pasta. Love you...Deo Gratias." What else is there to know about James' gorgeous wife?
Steffiana de la Cruz was in a long-term relationship with Sean Penn's brother, Chris Penn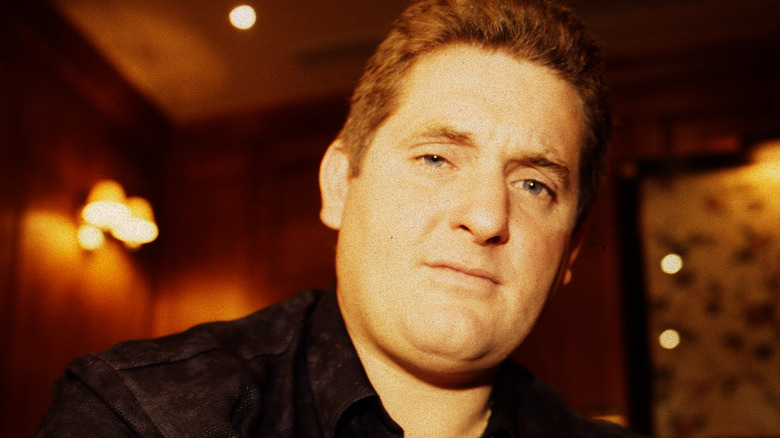 Martyn Goodacre/Getty Images
Steffiana de la Cruz was born Stephanie Anna Marie Zantua, per The Things. She changed her name for her career as a model and actor.
Years before she met Kevin James, de la Cruz was in a long relationship with actor Christopher Penn, the younger brother of Oscar-winning actor Sean Penn. The two dated from 1993 to 1999, according to the website Who's Dated Who. In a 1996 interview with The Independent, Penn, whose acting credits included "Reservoir Dogs," "Footloose," and "All the Right Moves" (per IMDb), talked about dating de la Cruz, who was working as a model at the time and known professionally as the "Asian Budweiser girl." Penn said he would not have cared if de la Cruz was a "plumber."
"She started modeling after we got together, not before, and she was always beautiful," he said. "I don't need a campaign or an agency to tell me that." There are few details on the former couple's relationship and breakup. However, Penn had battled addiction in the past and later died in 2006 at age 40 of heart disease, per People.
Steffiana de la Cruz has been featured in several of Kevin James' TV and movie projects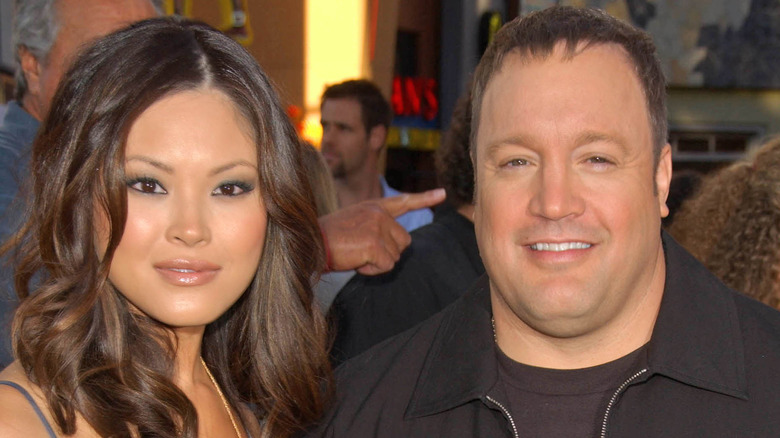 Shutterstock
Steffiana de la Cruz's first acting credit was in "Die Gang" in 1997, per IMDb. The following year. her future husband Kevin James would make his debut as Doug Heffernan on "The King of Queens." But it wasn't until 2002 that she would pop up on his CBS sitcom.
James' wife turned up in four episodes of "The King of Queens" between 2002 and 2006. (Fun fact: James' co-star Leah Remini's real-life husband, Angelo Pagan, also made multiple appearances on the show, per IMDb, including two episodes alongside de la Cruz). She also appeared in the 2002 "KOQ" episode "Eddie Money," where she played a masseuse hired by Heffernan during a $5,000 spending spree with his best friend Deacon Palmer (played by Victor Williams). She also had a cameo in the episode "Damned Yanky" in 2004, and played a bartender named Sienna in the 2006 episode "Affair Trade." Her biggest role on her husband's sitcom was in the Season 7 episode "Black List," where she played a manicurist named Sue who refused to take Carrie Heffernan as a client.
Later on, de la Cruz appeared in small roles in several of her famous husband's big screen movies, including "Zookeeper" and "Paul Blart: Mall Cop," as well as its sequel, and she also showed up in two episodes of his most recent CBS sitcom, "Kevin Can Wait."